With the best Amazon Prime Day camera deals just around the corner, there has never been a better time to sign up for a free 30-day trial of Amazon Prime.
Not only will you be able to access the very best Prime Day camera deals, but there are lots of other advantages to being a Prime member, some of which few people know about.
Whether or not you want to support Amazon as a photographer, you can't deny that Prime does offer good value for money even if you're paying AU$9.99 a month or AU$79 a year. The benefits here are listed more with photography in mind.
I first signed up for Amazon Prime when the world went into lockdown in 2020 to help me get pantry essentials and other products I needed but couldn't get to the store for. I've retained my membership even after Australia opened up as it's saved me several times when I've needed a little something last minute, whether for work or home, and I didn't have the time to run to the shops.
I quickly realised that the small fee I was paying was well worth it even if I shopped on Amazon a couple of times a month as I was making full use of some of the free inclusions.
So, why become a Prime member? Take a look at my reasons below.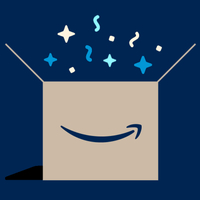 Amazon Prime membership | 30-day free trial
An Amazon Prime membership is vital if you want to take part in Amazon Prime Day – but you can take advantage of the 30-day free trial to get around paying any extra fees! You can sign up early in July, just make sure to cancel before the trial period ends.
1. Free and fast delivery
One of the biggest advantages of signing up to Amazon Prime is the most obvious. You get free, expedited delivery on thousands of items, whether it's filters or photography props, even cameras and lenses. If you need anything for a shoot last minute, it's definitely the quickest place to go.
Amazon Prime's premium delivery has saved me countless times, and I love that you can select to only view items that have Prime delivery, both Australian and international products. If you order early enough in the day, and depending on where you live, you can even get one-day delivery on some items (specifically select Sydney and Melbourne post codes) – which makes Prime a godsend!
Importantly, Aussie shoppers aren't restricted to what can be purchased locally from Amazon AU or small domestic businesses. We have access to items from Amazon US, Amazon UK, Amazon Germany and Amazon Japan as well. And if your purchase(s) total AU$49 or more, your delivery is free from the Amazon Global Store.
2. Discounts on Prime Day
You read that right, if you're an Amazon Prime member you can get great discounts on a whole range of Amazon products during the two-day sale, but you will only be able to see and take advantage of these deals if you have signed up to Prime.
Moreover, Prime members also get to see Amazon's Lightning Deals (those that last for just a few hours on limited stock) 30 minutes ahead of everyone else so you don't miss out.
Better yet, the cameras and lenses that are discounted on Amazon through the year typically have the best price at that time, and we sometimes see record lows during Prime Day and Black Friday.
That's why we recommend taking out an Amazon Prime 30-day trial for free if you haven't tried it already. This means you won't be charged (make sure you cancel before 30 days) but can take full advantage of the massive saving to be had this Amazon Prime Day.
3. Prime Video
As well as free and fast delivery, being an Amazon Prime member also gives you access to Prime Video which includes hundreds of films, series and Amazon originals to keep you entertained. Considering that Netflix starts at AU$6.99 a month for the most basic plan with ads, Prime Video is pretty good value for the money as it's included for free as part of your Prime package.
While there aren't any photography-specific documentaries on the Australian Prime Video library (we missed out on Finding Vivian Maier), there are plenty of huge titles, including Lady Gaga's House of Gucci, fantasy series Wheel of Time and Lord of the Rings: The Rings of Power, and a plethora of cult movies too.
Amazon Prime Video can be a brilliant place to find inspiration for photo shoots if you're into documentaries and reality TV, and if you're a videographer, ideas on colour grading styles, camera shots, and film angles.
4. Prime Music
If you don't want to pay for multiple services such as Spotify and Netflix, an Amazon Prime membership also includes music streaming with Prime Music. It used to be limited to about 2 million songs, but that's now expanded to 100 million, so there'll be plenty of tunes to listen to while you work on edits.
And it's ad free too, as are the podcasts available on Prime Music. You can even shuffle, find any artist you like and play a whole album if you wish – something you don't typically expect from a service that's essentially free. You can listen via the phone app or on a web browser.
What you don't get with Prime Music is HD sound quality and spatial audio. For that, you're going to need Music Unlimited, which costs AU$11.99 a month after a 30-day free trial period. That said, new customers can usually score a longer trial period (typically 3-4 months) in the lead up to Prime Day.

Many professional photographers cite listening to music as one of their inspirations – particularly when it comes to getting in the zone for the editing phase of their work – so why not dig in and find yourself the right playlist to process your photos to?
5. Prime Reading
Every month you can read a different selection of books on your Kindle or smartphone for absolutely nothing with Prime Reading if you've signed up for a Prime membership. While you don't get quite the same satisfaction as reading an actual book, it's perfect for travelling, when baggage restrictions mean you can't carry the extra weight of books.
There are thousands of titles to choose from, including comics and graphic novels, although be warned that the vast majority would be self-published titles (mostly in the romance category). On the flip side, you could discover hidden gems by exploring these.
Additionally, Prime members can also sign up for Amazon First Reads, which will score you a free ebook each month, with early access to upcoming titles and discounts on select new ones.
6. Prime Gaming
Even photographers love a good video game and if you're one of them, Prime Gaming is where there's plenty to discover. There's exclusive in-game loot to be unlocked each month to help you gain weapons, character skin upgrades, boosts and so much more. There are also free games available to play and they're yours to keep. Your Prime Gaming subscription also gets you access to twitch.tv if you wish to watch gamers live stream their progress, and you get Prime status on Twitch too.
7. Amazon Photos
For a photographer, this is the least enticing perk for Prime members.
All Amazon Australia Prime members get 5GB of photo and video storage with Amazon Photos. Admittedly it's not a lot, but it's something. I found out about it only recently myself, although I was a little miffed to discover that Prime members in the US and UK get unlimited photo storage (although just 5GB for video).
In comparison Google Drive is limited to 15GB, so you could divvy up your files if you don't use an external drive to back them all up. Professionals, however, might need to consider paying for one of the best cloud storage options for photos.