Olympus rumors 2022
Of course, technically "Olympus rumors" are now "OM System rumors", following the official divestment of the imaging division (along with audio devices) from Olympus Corporation at the start of the year.
Henceforth, all imaging products released by new parent company OM Digital Solutions will cease carrying the Olympus brand. Instead, they will carry the OM System moniker – as will be the case with the company's first full post-Olympus Corp product, the OM System M.Zuiko 20mm f/1.4 Pro lens.
Let's take an E-M10 V as a hypothetical; it would be called the OM System OM-D E-M10 Mark V, rather than the Olympus OM-D E-M10 Mark V. In short, the Olympus name is no more.
So, what does the future hold for one of the most storied legacies in the photographic industry?
"Next level" computational camera
In announcing the retiring of the Olympus brand in favor of the OM System name, the manufacturer also announced the development of a "next level" camera powered by computational photography.
"Compliant with the Micro Four Thirds System standard, the interchangeable lens camera that we are now developing combines our industry leading manufacturing capabilities and cutting-edge technologies to significantly improve performance and provide an unrivaled photographic experience.
"We are leveraging the Micro Four Thirds System standard to make more compact and lightweight systems, strengthening the photographic support functions that broaden the field of photography, and accelerating the improvement of image quality and photographic expression through the use of computational photographic technology."
Could we see it revealed in some form at Japan's CP+ show in February?
OM System will partner with other companies
In a dramatic turn, OM Digital confirmed at CP+ 2021 that it will partner with other companies. "I'm interested in further exploring the potential of the optical technologies of cameras and lenses, as well as the audio technologies from IC recorder and other areas, exploring new avenues," said OM Digital's chief technology officer, Setsuya Kataoka.
At this point, he was asked by photographer Koichiro Saito, "In other words, there is a possibility of collaborating with other companies?"
"That's correct," replied Kataoka. "Instead of just doing things on our own, we will work with other partners when necessary. I also want to actively engage in creating new value going forward."
While the prospect of running photography tours is a little left field, the idea of partnering with other companies makes a lot of sense. Hasselblad, for example, provides cameras for drones like the DJI Mavic 2 Pro (though of course, the former is owned by the latter), and Leica supplies the camera system for phones like the Huawei P40 Pro.
On a more fundamental level, is Kataoka suggesting that Olympus might even partner with another manufacturer on a camera? It seems farfetched, but we've already seen technology partnerships between rivals Samsung and Xiaomi on camera phones – so stranger things could happen!
PEN and Tough cameras will continue
Given that the new company, OM Digital Solutions, literally takes its name from the OM-D product line (which stands for Olympus Maitani Digital, in honor of the brand's legendary lead designer), there have been enduring questions as to whether only the OM-D cameras would be continued while the PENs were dropped.
"Some may wonder if we are focusing only on the OM-D series," stated Setsuya Kataoka, OM Digital's chief technology officer, at CP+ 2021. "That is not the case. We will, of course, continue developing models in the Micro Four Thirds PEN series. The same goes for Tough compact digital cameras, Voice Trek and LS series IC recorders, and professional dictation products for some regions."
OM System PEN-F II
The confirmation that PEN cameras will continue threw gasoline on the fire of Olympus PEN-F II rumors (or, perhaps, wishful thinking). The original Olympus PEN F was discontinued a few years ago, as it sold well but not quite enough, but it has always been a popular and coveted member of the Olympus family.
A camera created to embody sheer style and cool creativity, it's a very niche and premium priced product that may be difficult for OM Digital – which cannot afford to make any losses – to resurrect. However, it has been brought up publicly by company executives a number of times in recent discussions. Clearly the company is aware of the interest, if nothing else!
That said, the recent Olympus PEN E-P7 feels in many ways like a pocket-sized PEN-F successor. So if you're jonesing for that kind of style and substance, this would be a great alternative.
OM System PEN E-PL11
Arguably more likely than the PEN F II is the release of another E-PL (Electronic PEN-Lite) camera. The line saw annual (if incremental) updates every year from 2016 to 2019, culminating in the Olympus PEN E-PL10 – so it feels like an obvious candidate for a new model.
However, the resurrection of E-P line (in the form of the Olympus PEN E-P7) does throw the future of the E-PL into question. Do we really need another smaller, EVF-free entry level camera?
OM System Tough TG-7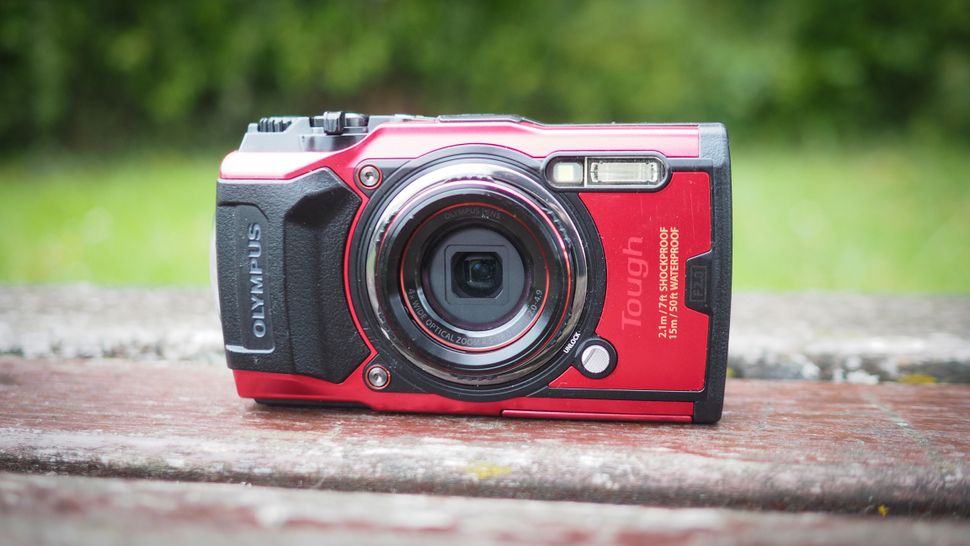 With the Tough line confirmed to continue, we can obviously expect an Olympus Tough TG-7. In truth we don't see it being a whole lot different to the Olympus Tough TG-6, which is no bad thing as that is the best waterproof camera and one of the best travel cameras to boot.
That said, we wouldn't at all object to OM Digital putting the old 16MP sensor from the TG-4 back in – and combining it with a new TruePic processor to squeeze performance similar to the 12MP sensor in the TG-5 and 6.
No OM System OM-D E-M5 Mark IV?
Take this one with a big pinch of salt, as OM Digital was quick to disclaim this discussion as simply "chewing the fat". However, in a now deleted video discussion with an Olympus user group, the conversation turned to the successor to the Olympus OM-D E-M5 Mark III – and whether there will actually be one.
"Can I put in a request that the E-M5 range keeps going, and they don't just concentrate on E-M1s?" commented a member of the group.
"It's quite a hot topic, that one, because no-one can quite agree what the E-M5 is supposed to be, and we've had this conversation before haven't we – and we have it at TPS [The Photography Show] with everybody, every year as well," replied Mark Thackara, OM Digital's Content & Community Senior Manager EMEA/US/OZ.
"Because it's, a lot of people love it, but at the moment it's stuck in the product cycle where it really needs to wait for the next sensor to come out, and we need to get into a cycle where the flagship camera gets the new sensor and then the ones below that get one."
Perhaps it's just a case of having to delay the E-M5 release cycle, so that the next flagship camera hits the market before it, or perhaps it's a case where the E-M5 is now the odd man out. After all, the entry level E-M10 Mark IV now has a 20MP sensor and 5-axis IBIS (although neither are on a par with those in the E-M5 Mark III), so is there really a need for another model between that and the flagship Olympus OM-D E-M1 Mark III and Olympus OM-D E-M1X?
Bags, straps and photography tours
At CP+ 2021, OM Digital Solutions made the surprise statement that it is interested in exploring its newfound freedom of a controlling corporate structure by expanding its remit beyond producing the best Micro Four Thirds cameras and best Micro Four Thirds lenses.
"I believe we can provide value to the photography activities and culture of our customers in areas other than cameras and lenses," said OM Digital's chief technology officer, Setsuya Kataoka.
"As a manufacturer, we may be able to add value by providing a bag or a strap. Or maybe photography tours. Because now we are free to be involved in the culture of photography, I would like to try some new things."
The Olympus verdict
It's anyone's guess what happens to Olympus in 2021. Its future will very much be dictated by the next cameras it releases – and much as we love the PEN E-P7, a body that's not being released in North America doesn't seem like an obvious solution for an unprofitable business. With rumblings of a new "wow" camera coming next year, we hope that OM Digital pulls out all the stops rather than kitbashing the old sensor with new parts yet again. And who knows what will come of the rumored alliance with Samsung – could this be the start of Olympus providing cameras for other brands, whether it's drones or dashcams?
More camera rumors: Canon rumors • Nikon rumors • Sony rumors • Fuji rumors • Panasonic rumors • Sigma rumors