The Thingyfy Pinhole Pro Max is the latest pinhole optic from Thingyfy – which has carved out a niche as the manufacturer of premium pinhole lenses for DSLRs and mirrorless cameras.
Previous members of the Pinhole Pro family have boasted a variable aperture or adjustable zoom, but the Thingyfy Pinhole Pro Max is the first to combine 6 apertures (equating to f/36-233) and an 18-36mm zoom range. And it does so with truly premium performance and build quality (and, indeed, "image quality").
The question, of course, is that given you can make your own pinhole camera using a body cap for virtually nothing, do you really want to spend $428 / £336 / AU$598 on a posh pinhole lens – or or $547 / £425 / AU$754 for a Pro Max Bundle including filters? (Final retail prices.)
Note: This is not the price you pay right now. Thingyfy Pinhole Pro Max is currently available for pre-order on Kickstarter at $219 (about £172 / $306) and we're told this will stay the same until the product actually ships in September 2022. While the campaign met 100% of its target in less than an hour, as with all crowdfunded projects Digital Camera World can make no guarantee as to the fulfillment or quality of orders placed on the Kickstarter platform.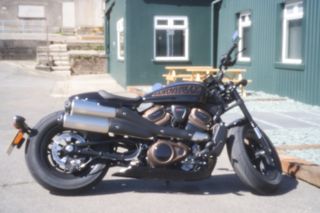 Thingify Pinhole Pro Max: Specifications
Mount: Canon EF (tested), Canon RF, Nikon F, Nikon Z, Sony A, Sony E, Fuji X, Micro Four Thirds, Pentax K
Full frame: Yes
Image stabilization: No
Autofocus: No
Field of view: 81°
Image stabilization: No
Weather sealing: No
Aperture range: f/36-f/233
Filter size: 62.2mm
Dimensions: 58 x 50mm
Weight: 171g DSLR, 161.5g mirrorless
Thingify Pinhole Pro Max: Key features
If you're asking "What is a pinhole camera?", it's one of the earliest and most fundamental forms of photography. Traditionally it offers a single-aperture, single-focal length means of capturing a still image by exposing through a pinhole-sized diaphragm.
This produces a lo-fi photograph possessing bloom and softness, but also sharpness by virtue of the amount of grain introduced by the process. It is an utterly unique, stylized, retro look that is virtually impossible to replicate.
The Pro Max combines the variable aperture and zoom of previous Pinhole Pro lenses, resulting in a lens with an ultra-wide 18-36mm zoom range (a more standard 27-54mm on APS-C bodies, or a versatile 36-72mm on Micro Four Thirds cameras) and an f/36-f/233 aperture range (with 6 stops at 0.15mm, 0.2mm, 0.25mm, 0.3mm, 0.35mm and 0.5mm).
When used on DSLRs and mirrorless cameras, this gives you an ultra-modern, highly advanced version of perhaps the most primitive form of technology – and it can be used to amazing creative effect for shooting stills as well as video.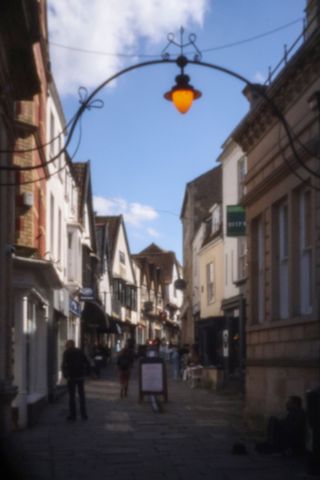 Thingify Pinhole Pro Max: Build & handling
The build quality of this lens is very impressive. The body is a single piece of aluminum, milled from aviation-grade material to micrometer-specific tolerances. The midnight-black finish is pretty stunning, with the signature Thingyfy red ring on the interior of the lens adding a touch of flair.
The zoom ring is nicely damped, with smooth operation throughout the range that makes it possible to achieve gentle pushing in and out without jerky movements. The barrel telescopes a short amount when zooming to the long end, with minimal play or creep apparent.
The aperture dial isn't quite as slick as the zoom ring, feeling just a hair loose – it would be nice if there were a more definitive 'click' with each stop, though this could of course be due to the pre-production nature of our sample.
With minimal moving parts, the lens feels very solid while the aluminum material keeps it ultra-lightweight – which creates a very strange sensation, having a zoom lens that's only 170g!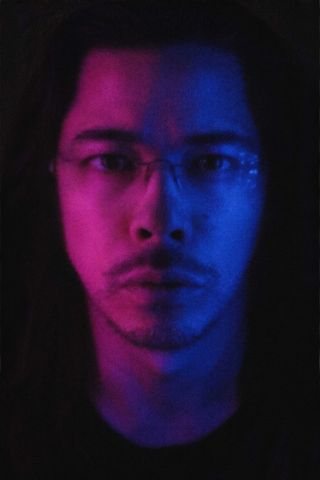 Thingify Pinhole Pro Max: Performance
Obviously, the performance of this lens isn't something that can be judged by standard metrics. It doesn't contain any glass, it isn't sharp and its widest aperture is f/36, so you can throw the usual yardsticks out of the window.
The look of pinhole photography is also entirely subjective. Like the best Lensbaby lenses and the best instant cameras, the entire idea is to create a low-fidelity, vintage-era aesthetic that's more about character than clinical performance.
Using the Pinhole Pro Max is an absolute joy. Indeed, like any creative lens, we found that half the fun is in actually just playing with it – engaging with the art and act of photography is arguably more important than the photographs themselves.
We were very pleased with the "quality" of the images the lens produced. There is certainly a learning curve involved when shooting at such narrow apertures – and, like regular lenses, there are sweet spots for both the aperture and the focal length, so getting the sharpest shots while shooting at f/233 can be quite a challenge… but a very fun one.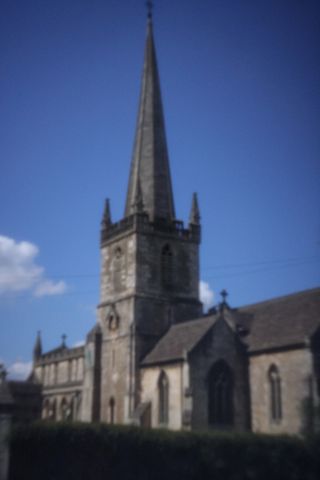 Given the tiny apertures involved, you'll need to get used to shooting at either high ISOs or with very long shutter speeds, depending on what you're capturing. For this reason, using a camera with in-body image stabilization is highly recommended!
It's almost impossible to shoot with at night, though we had fun playing with portraits using supplemental lighting. Where the lens truly comes into its own, however, is for video. It creates a throwback, almost Super8 video camera look – perfect for scratchy, vintage-looking footage of old theme parks or rose-tinted summer beach trips.
The 18-36mm focal range is a bit too wide for this reviewer's taste, though when used on the Olympus OM-D E-M5 Mark III it becomes a very versatile 36-72mm (thanks to the 2x crop factor).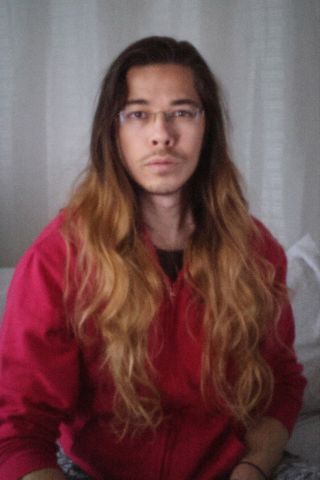 Thingify Pinhole Pro Max: Verdict
The Thingify Pinhole Pro Max is, without a doubt, the finest and funnest pinhole optic we've ever used. It's an absolute blast to use, its build quality is impressive, and it does everything you could ask of a pinhole lens and more.
All that said, though, at the end of the day it doesn't offer quality that's ultimately any better than you can get if you take a $5 body cap and drill a hole in it. Obviously that's not going to get you variable apertures or a zoom range, and it's also going to look like garbage. But when you're comparing a $5 outlay to a $550 one, you really have to be in love with pinhole photography.
If you are, then great – this is the best pinhole lens you will ever own. If you're not sure, though, you're probably best advised to have a play with a DIY version first.
Thingify Pinhole Pro Max: Samples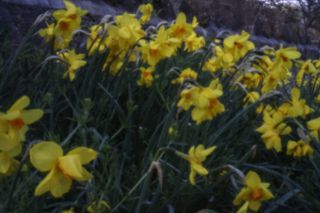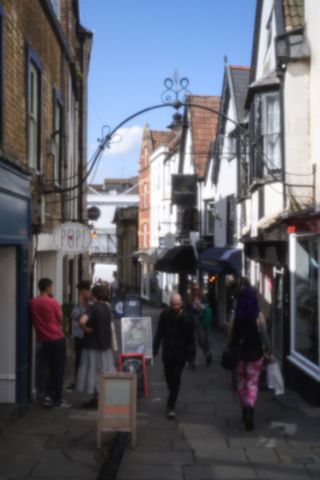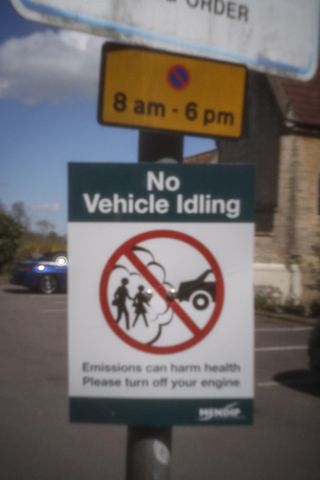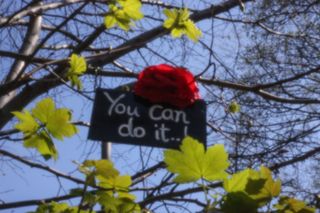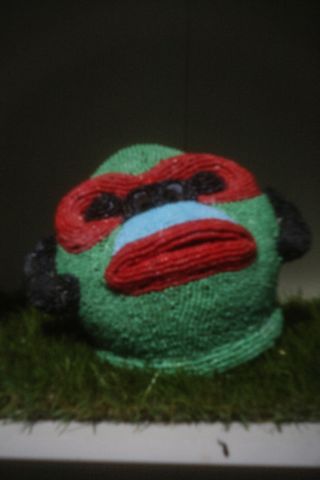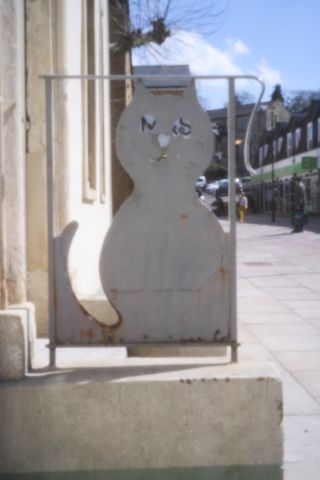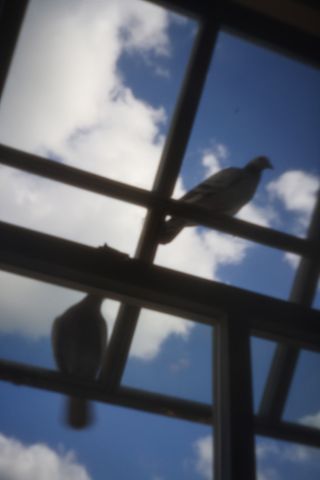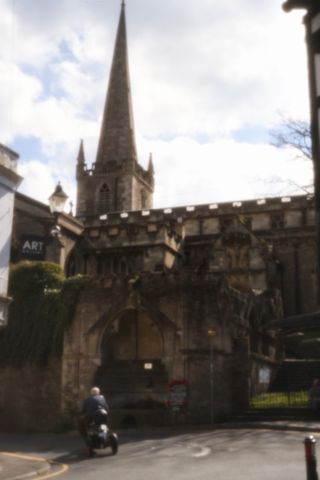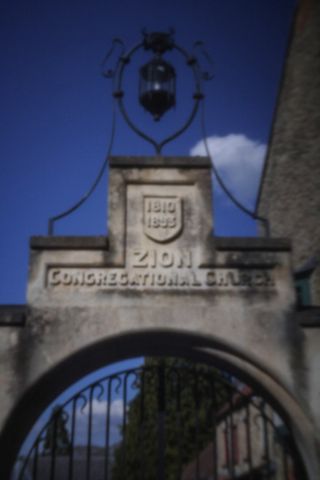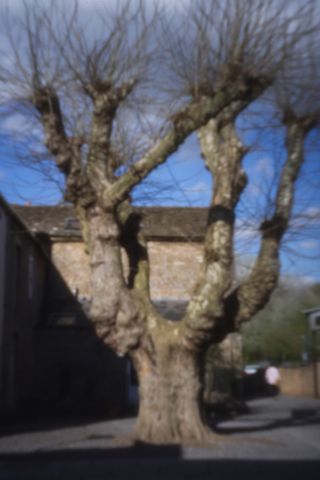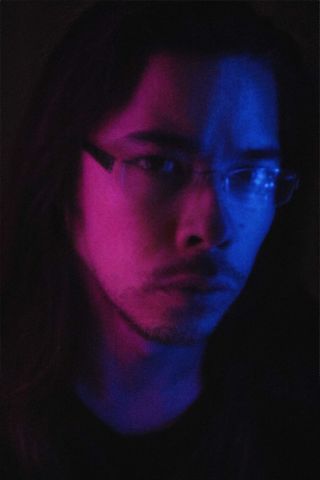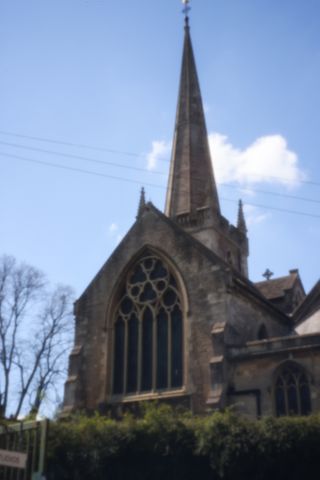 Read more: