Fujifilm X-T100 verdict
Occasional overexposure and some too-easily pressed buttons are just minor annoyances. The X-T100 has a simple, classical design, a practical and compact kit lens, and a very effective control layout. The image quality is top-drawer too. It's comparatively low-price camera that feels like nothing of the sort.
Mirrorless cameras are often touted as the perfect choice for those upgrading from a smartphone, but while basic models are cheap, it's definitely worth paying that little bit extra to get a camera with a viewfinder, and the X-T100 makes that option just a little bit more affordable.
Fujifilm X-T100 competition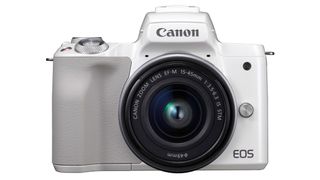 Canon EOS M50
The EOS M50 is small and neat and shoots 4K video at proper frame rates, rather than the pointless 15fps of the X-T100, but it lacks the X-T100's external controls and enthusiast appeal. The EOS M50 is neat, compact and efficient, but somewhat charmless at the same time.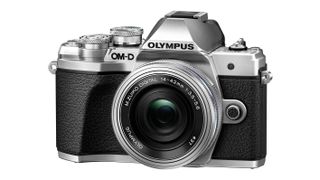 Olympus OM-D E-M10 Mark III
With its M.ZUIKO DIGITAL ED 14-42mm 1:3.5–5.6 EZ "pancake" zoom, the Olympus is small and jewel-like but actually very easy to handle. It only has a 16MP sensor, but it's packed with features for more ambitious beginners who want to learn about photography and not just point and shoot.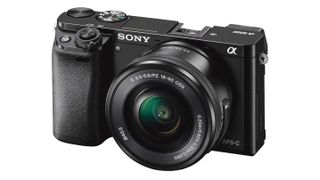 Sony A6000
Over four years old, the A6000 is a one-time advanced mirrorless camera now discounted to extremely enticing entry-level prices. It's old, but still good, though the external controls don't really provide the best access to the camera's features, and it doesn't shoot 4K video.
Fujifilm X-T100 specifications
Sensor: 24.2MP APS-C CMOS, 23.5 x 15.7mm
Image processor: not quoted
AF points: 91-point hybrid phase/contrast AF
ISO range: 200 to 12,800 (exp. 100-51,200)
Max image size: 6,000 x 4,000
Metering zones: 256
Video: 4K UHD at 15p, Full HD at 60/50/24p
Viewfinder: EVF, 2,360K dots, 100% coverage
Memory card: SD/SDHC/SDXC (UHS-I)
LCD: 3.0-inch 2-axis tilting touchscreen, 1,040K dots
Max burst: 6fps
Connectivity: Wi-Fi, Bluetooth
Size: 121.0 x 83.0 x 47.4mm (body only)
Weight: 448g (with battery and memory card)
Read more:
The best Fujifilm lenses in 2018