We've seen a ton of amazing discounts across the sale, and we've been highlighting them all on our Amazon Prime Big Day Deals hub, but you only have until midnight tonight to get the best deals possible across a range of photography equipment! With heavy discounts across the board, we simply had to highlight the following 5 cameras that have at least $500 off their retail price!
So if you're looking to upgrade to one of the best mirrorless cameras on the market, looking to make a splash with the best camera for YouTube or you simply want to upgrade from your trusty DSLR, the cameras below all come with a $500 discount or more. You would be silly to miss out on them, but hurry – these deals only last until midnight tonight!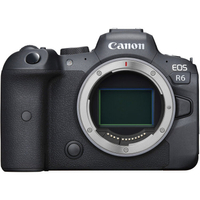 Canon EOS R6|$2,499|$1,999
SAVE $500 at Amazon If you want the latest mirrorless tech that offers you a 20MP sensor, 4K/60FPS, and 1080p at 120fps for slow-motion. We reckon the original Canon R6 still offers is great balance between price to performance in the Canon R-series.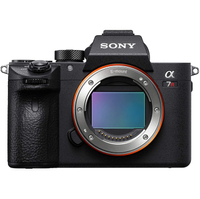 Sony A7R III|was $2,198|$1,998
Amazon Prime Deal - SAVE $501.99 If you don't need 61MP of the latest Mark IV, the 42.4MP Sony A7R III is perfect for all your landscape, portrait, sports, or wildlife photography. If you're a keen filmmaker, the camera's 4K will not disappoint.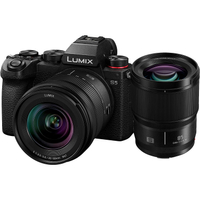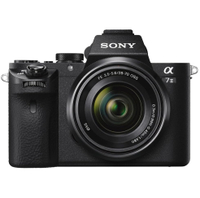 Sony A7 II with 28-70mm | was $1689.58 | now $998
Save $691.58 at Amazon
The Sony A7 II is getting a bit long in the tooth, but the fact this camera can still offer incredible photos today shows just how much of a headstart Sony got on mirrorless. If you want a great entry-level kit for full-frame photography then this is for you.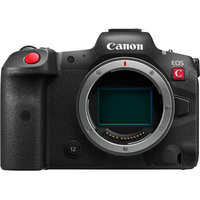 Canon EOS R5 C|$4,299|$3,799
SAVE $500 at Amazon Designed to be two cames in one the Canon EOS R5 C is a video-first camera that is able to produce 8K/60fps in Cinema RAW light, 5.9K in Super 35 crop, or even 4K/120fps for slow-motion capture. With a turn of a button, this camera then becomes a 45MP stills camera, just like the Canon EOS R5. If video is your main focus, but you also want the ability to take high-res images the EOS R5 C is the best two-in-one camera in the market right now.
While all these cameras can be used for content creation of any kind, there are some special cameras in this list that can really take your photography or cinematography to the next level, such as the Canon EOS R5C which is probably the most advanced hybrid camera on the market today with 8K video capabilities and still above to capture 45MP images with a turn of a switch.
Honestly, it has been a while since we have seen cameras of this quality and ability all have reductions at the same time, and while some on this list might be last year's generation cameras their abilities to capture images and video all make them worthy contenders for anyone looking to switch to a mirrorless system for the foreseeable future.
Check out the best Canon cameras, along with the best Sony cameras and the best Panasonic cameras to see how they all compare!