Published continuously since 1937, ProPhoto is Australia's premier publication for professional photographers, emerging talent and students studying imaging-based courses.
The magazine's in-depth articles are dedicated to helping working photographers develop their technical skills, improve their business practices and increase their profitability.
In addition to its educational elements, each issue of ProPhoto is also designed to inspire and stimulate readers with portfolios and profiles showcasing work from a diverse selection of photographers – both Australian and international – who are producing innovative work.
The magazine's contributors are considered leading authorities in their respective fields such as photojournalism, corporate and advertising photography and small business operations.
Over the decades, ProPhoto has also established a reputation for comprehensive and fully independent tests of imaging equipment, with a particular emphasis on higher-end and pro-level products.
ProPhoto is available in both print and digital editions, and is published bi-monthly.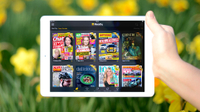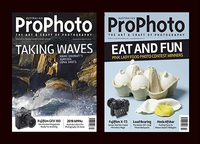 1-year subscription to Australian ProPhoto magazine (6 issues) | AU$49.95 (save AU$9.99)
A 1-year subscription to Australian ProPhoto will keep you up-to-date on what's important to working photographers: reviews of the best new pro-level gear and in-depth guides to upgrade your skills behind the lens, plus all the must-read news around local events and interviews with influential photographers. A yearly subscription includes four issues in total, delivered quarterly.