The month of June brings a host of discounts thanks to the end-of-financial-year sales. This is when most major retailers in the country discount old stock to make way for new ones, meaning you can find a great deal on a camera or a lens.
According to Australian retailer CameraPro, some of its bestselling kits are from Sony, Canon, Fujifilm and Olympus. That's an interesting mix, with full-frame bodies from the first two and APS-C format models from Fujifilm. Interestingly, OM System's first camera – the recently announced OM-1 – is right there in the mix.
And guess what? All these cameras (and some lenses) are currently discounted.
CameraPro typically has some of the best prices on cameras and lenses in Australia, even at full price. You'll often find their ticket price beats the usual RRPs by at least a hundred bucks, if not more, and the retailer usually does its best to offer better discounts than its competitors. That's the case again, with some of the below offers currently the best prices in Australia.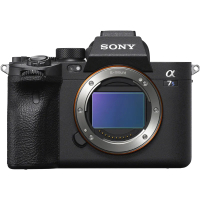 Sony A7S III (body) | AU$5,398 AU$4,588 (save AU$810)
Sony A7S series of full-framers were designed specifically for video prowess and the third-gen model is one of the best 4K options on the market today. Unfortunately, it's not cheap, so if you can get it discounted – like this AU$810 saving – then you should seriously consider it if you're a budding videographer looking for an upgrade.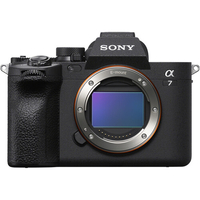 Sony A7 IV (body) | AU$3,949 AU$3,587 (save AU$362)
A few hundred dollars off a camera that retails at the AU$4,000 mark isn't a huge deal, but if you're after a great hybrid camera that can handle both stills and video with aplomb, this Sony model is a great pick. 33MP on tap with a great burst mode and a massive video upgrade over its third-gen sibling makes it worth every penny.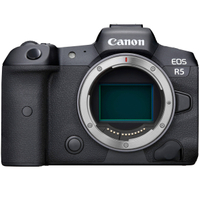 Canon EOS R5 (body) | AU$5,998 AU$5,359 (save AU$639)
With autofocus performance in competition with Sony's and a high-res 45MP sensor, this is one heck of a mirrorless marvel. Amazon typically has the lowest price for this camera body but, at present, it's not available to buy from the online retailer. Instead, CameraPro's discount makes this one of the best offers you can currently get.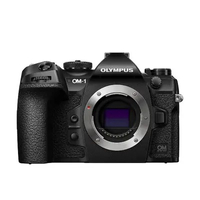 OM System OM-1 (body) | AU$3,199 AU$2,959 (save AU$240)
The first camera body from the rebranded Olympus (the last model to carry this name) is making headlines. It's been on the market just a couple of months, making this its first ever discount. So if you're a fan of the MFT system and in need of an upgrade, this is your chance! Cameras this new hardly ever get discounted.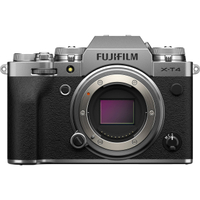 Fujifilm X-T4 (body) | AU$2,188 AU$1,983 (save AU$205)
You can sometimes find the X-T4 for about a hundred less on Amazon, but there's currently no such offer there, making this AU$205 one of the best prices right now. The X-T4 already feels a little long in the tooth despite being a little over two years old because more feature-rich models have already replaced this old flagship. And that explains the lower price tag, but it's still a remarkably capable camera for anyone on a budget.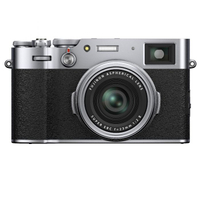 Fujifilm X100V | AU$1,948 AU$1,784 (save AU$164)
The latest in the line in one of Fujifilm's most iconic cameras, the X100V brings weather sealing to this range for the first time. It's a great street photography camera, with a 26.1MP sensor and 4K video capabilities. If you're a fan of the retro look, take a gander at this marvel.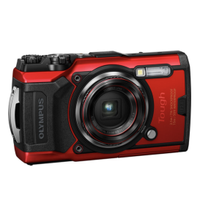 Olympus TG-6 | AU$597 AU$535 (save AU$62)
Looking for a waterproof point-and-shoot to take on an underwater adventure? Or something to bear all the dust and dirt Australia's landscape can throw at you? This is one of the best rugged cameras around, capable of 20fps bursts and 4K video. It's even got a dedicated macro mode.
If you find that CameraPro doesn't have stock of the Olympus TG-6, it's available for a few cents less on Amazon.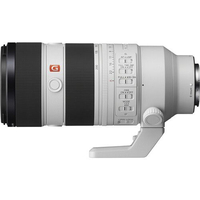 Sony FE 70-200mm f/2.8 GM II | AU$3,987 AU$3,339 (save AU$648)
CameraPro says this is one of its bestselling lenses and we can see why. It's remarkably fast and feature-rich, with image quality that renders beautifully in the final result. 70-200mm is a very popular focal range for many photographers, but this glass is very expensive, so take advantage of the discount. There might be low stock, so check with the retailer first if you're keen on this lens.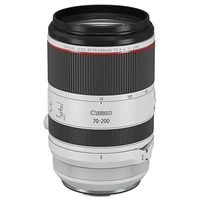 Canon RF 70-200mm f/2.8L IS USM | AU$4,598 AU$3,994 (save AU$604)
Like its Sony counterpart, this Canon 70-200mm is an expensive lens and yet is a versatile optic to have in a kit bag if you've got yourself an RF-mount body. It's much smaller and lighter than its EF cousin, but far more expensive. So take advantage of this discount and save over AU$600.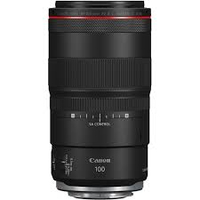 Canon RF 100mm f/2.8L Macro IS USM | AU$2,226 AU$2,039 (save AU$187)
A AU$187 discount is neither here nor there but this is currently one of the best prices on this amazing lens. We couldn't help ourselves, giving it a full five-star review as it's so much better than its EF counterpart. 1.4x magnification, stabilisation, better bokeh, incredible performance... the list goes on. If you own the R5 or R6 bodies (or plan to), you really ought to consider this lens for your kit.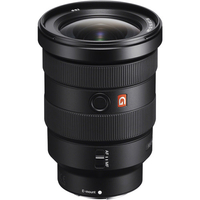 Sony FE 16-35mm f/2.8 GM | AU$2,969 AU$2,438 (save AU$531)
This is another expensive bit of glass from Sony but it's a pro-level lens that's perfect for landscapes. It pairs marvellously well with the high-res A7R series cameras and its quality is impeccable. If you have the budget for it – and are a Sony camera user – there's a small discount at CameraPro.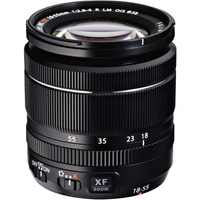 Fujifilm XF18-55mm f/2.8-4 R LM | AU$587 AU$419 (save AU$168)
X-mount users looking for a versatile and budget-friendly lens might want to consider this one. It's a 27-84mm equivalent in 35mm terms, features built-in stabilisation and is pretty light too at just 310g.