We seem to have been waiting for Skylum's Luminar 4 for a long time - but the wait for this innovative photo editing software is nearly over. The software actually goes on sale on 16 November - but as many of its key features have been released by the developers over the last few months, it already feels like a program that we know lots about.
Luminar 4 is now available for pre-order for $79 - but as part of the launch promotion is being bundled with a free SmugMug portfolio website for a year, which alone is worth $180.
For Skylum, Luminar 4 is not an upgrade to Luminar 3 - this is a new beginning. "It is almost a Version 1 for us", admits CEO Alex Tsepo. The Luminar 4 software will also not just replace Luminar 3 - it will also replace Luminar Flex.
The new program will work not only as a stand-alone app, but as as a plug-in for Photoshop CC, Lightroom, Photoshop Elements and Apple Photos. Previously Flex offered Skylum's plug-in solution, and Luminar 3 was solely a stand-alone program.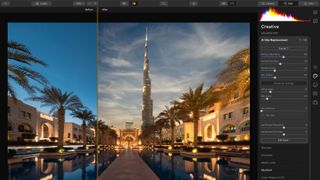 The key thing about Luminar 4, however, is the use of AI - artificial intelligence - to take the grunt work out of image editing. For Skylum, photo editing has not changed much in 20 years - with most programs offering a tool-based approach. Instead, Luminar offers a content-aware software that allows you to "spend less time editing and photos, and more time behind the camera'.
AI Structure, AI Sky Replacement, and AI Skin Enhancer are the key ingredients in Luminar 4 - and the three features has been teasing us with for months. The goal, according to Skylum CTO Dima Sytnik, is to "take away all the boring stuff like layers and masks." He explains that they have learned from pros as to how they edit their pictures, so that they can know where to boost detail with AI Structure for instance. And with AI Skin Enhancer they have aimed to replicate the results of a professional retoucher – but in a fraction of the time.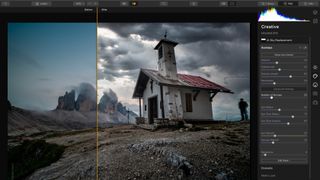 The important thing for Skylum is that AI is not just a one-click effect. It is the intelligence that counts. "The AI Sky Replacement doesn't actually replace the sky with one in the library or that you have shot yourself - it changes the sky taking into account the brightness range of the existing sky in the picture", explains Sytnik. The result are images that look remarkably believable – "not cheesy, not fake", as Sytnik puts it.
Already Skylum is working on more AI features - and promises to release at least two new technologies that are as powerful as AI Sky Replacement and AI Structure next year - that it will offer as free updates to Luminar 4 users.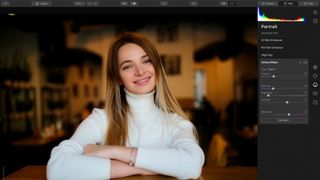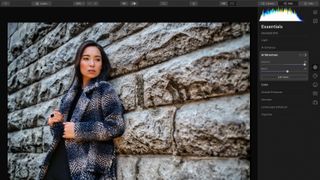 Luminar 4 is set to be released on 18 November - but you can pre-order today (with or without the existing Luminar 3) at a special pre-release price of $79 from the Skylum store. Pre-orders will also get a free subscription to SmugMug's portfolio website builder worth $180.
Read more:
• We choose the best photo-editing software today
• These are the best laptops for photo editing
• On a budget? Here are the best free photo editors right now