Instagramers will love it, travel photographers will adore it, diehard Photoshop experts used to doing stuff the hard way will probably hate it. Luminar 4's new AI Sky Replacement tool promises to make your outdoor shots look wonderful with replacement skies that can add drama, atmosphere and interest to shots which might otherwise be a bit dull (and we all have a few of those, right?)
Luminar 3 is already on our list of the best photo-editing software right now, and Luminar 4 isn't due to arrive until autumn 2019, but Skylum Software is already teasing its new features. The company is really pushing its AI artificial intelligence) and machine learning technologies, and the new AI Sky Replacement tool will join Luminar's existing Accent AI 2.0 auto enhancement and AI Sky Enhancer filters.
Both of these use AI to identify and enhance specific objects, areas and tones in your pictures, but the AI Sky Enhancer will be the first tool to add in new content rather than simply enhancing what's there.
Controversial? Well, Photoshoppers have been adding new skies to landscapes and outdoor shots forever, so the only real objection people can have is that this makes this all a bit too easy. But anyone who's ever wrestled for hours with layers, blend modes, selections and masks will probably be glad to hand this job off to some artificial intelligence.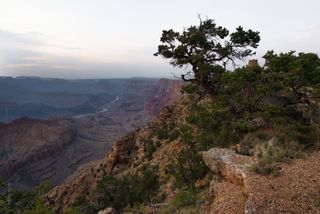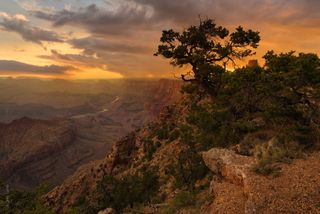 How smart is the Luminar AI Sky Replacement?
Skylum says the AI Sky Replacement tool is smart enough to blend the new sky with your image realistically, removing halos, artefacts and edge effects automatically. It can even detect the horizon line and orientation of the sky to make the replacement sky look as realistic as possible.
That's not all. The AI Sky Replacement tool will include 'scene relight technology' to match the tone and color of the whole image with the sky you selected. These measures will hopefully avoid those dreadful landscape Photoshop fails we see all too often.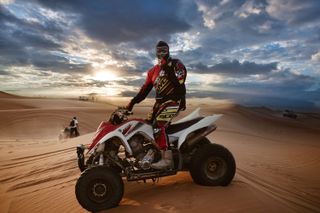 Skylum Luminar 3 is an all-in-one photo organizing and non-destructive editing program, a bit like a novice-friendly Lightroom. There is also a Luminar Flex version which works as a standalone photo editor and plug-in. Luminar 4 will replace both Luminar 3 and Luminar Flex when it arrives in November.
Luminar 4 is set to be released on 18 November - but you can pre-order today (with or without the existing Luminar 3) at a special pre-release price of $79 from the Skylum store. Pre-orders will also get a free subscription to SmugMug's portfolio website builder worth $180.
Read more:
• On a budget? Here are the best free photo editors right now