Update - The first episode in BBC4's series The Great British Photography Challenge has now been transmitted, but can be watched on catch-up via the BBC iPlayer here. The show will be available for a month.
In the first episode, six amateur photographers meet their new guide and mentor Rankin and share their homework assignment with him. The photographers take on a blustery Brighton seafront for a speed assignment using just their phones, followed by a nature assignment with award-winning wildlife photographer and BBC Springwatch presenter Chris Packham, who tasks them with finding and presenting him with a stand-out image from his own backyard in the New Forest.
And finally we see the photographers tasked with an under-pressure brief to capture a celebrity portrait for a magazine cover photo of renowned actor and Rankin's good friend, Anna Friel.
In this four-part masterclass series, six amateur photographers will spend several weeks on the road tackling various assignments around the county and a range of themed weekly challenges, beginning each episode with an on-the-spot smartphone camera challenge.
The next three episodes will be shown on BBC4 at 9pm on Mondays, and then will be available on iPlayer.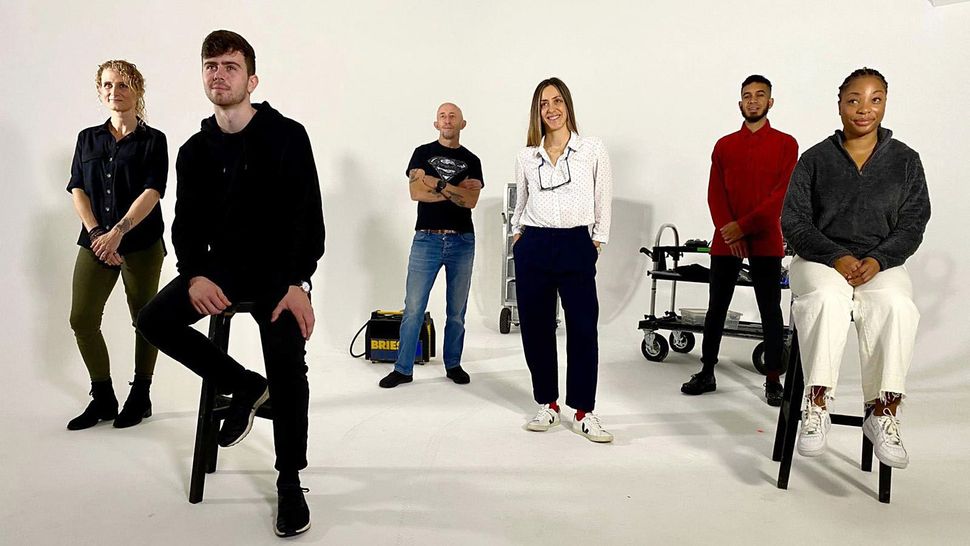 Original Story 7 April 2021 - The BBC has announced a brand new show, The Great British Photography Challenge, due to air this summer on TV and online, with photography luminaries Rankin and Chris Packham at the center of the broadcast.
The name of the program suggests that it will take its cues from the monstrously successful former BBC property, The Great British Bakeoff. Where that show had Paul Hollywood as its silver-haired mentor, The Great British Photography Challenge will see Rankin serve as tutor and taskmaster for its four episodes, which will air on BBC Four and BBC iPlayer (international details are TBC, but it's likely to land on one of the best streaming services outside the UK).
• Read more: Best TV shows about photography
Six contestants will face themed weekly challenges across the United Kingdom, from beaches to boxing matches, with each episode starting with a one-hour challenge to deliver a winning shot using just a camera phone.
From there they will face specific projects with celebrity photographers including BBC presenter and award-winning wildlife photographer Chris Packham, documentary photographer Maryam Wahid and street photographer Lamarr Golding.
The final challenge revolves around a magazine cover shoot featuring actress Anna Friel, and a fashion shoot led by stylist and fashion editor Cheryl Konteh, requiring the contestants to navigate models, makeup artists, picture editors and high-pressure commercial environments.
"This has been an incredible opportunity to nurture the next generation of photographers," said Rankin. "All the contestants had such unique and varied backgrounds, but what brought them together was their love for photography. The contestants have exceptional promise and I'm excited for the UK to see their talent."
If you'd like to hear more about Rankin's philosophy on portraiture, make sure to check out his headline talk from the Super Stage at The Photography Show: Spring Shoots. You can watch his one-hour 'Powerful Portraits: The people who care for the people' presentation on demand right here.
Read more:
Best camera phones
Best movies about real photographers
Top films about fictional photographers
Best podcasts for photographers
10 award-winning photographs