UPDATE: 43 Rumors writes that Olympus Japan has confirmed that the PEN-F has been discontinued. The site also reiterates that no successor model (ie PEN-F Mark II) has been registered to replace it.
The Olympus PEN-F – arguably the most beautifully designed camera in recent memory – has been discontinued, according to a number of Japanese camera stores.
The news was shared by Olympus rumour site 43 Rumors, which cited listings pages from both Mapcamera and Yodobashi marking the product as discontinued (or "production completed", to give its Google translated version).
There have been conflicting rumors about the future of the PEN-F over the past year or so. Much like the Olympus OM-D E-M5, a successor was widely expected prior to the launch of the new flagship Olympus OM-D E-M1X, but never materialised.
The PEN line of cameras – which includes the popular Olympus PEN E-PL9 – is the company's range of ultra stylish but pared-down rangefinder-style cameras that prioritise form over function.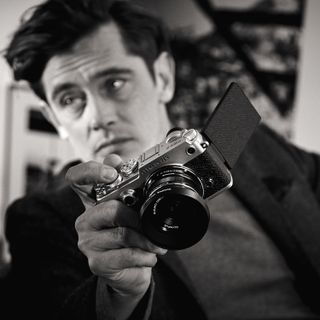 The PEN-F was unique in that it was essentially an E-M5 Mark II with a bigger sensor, boasting all the powerhouse features of its stablemate inside a jaw-droppingly beautiful body. The Hollywood looks came at a premium, however, as the PEN-F was significantly more expensive, making it very much a prestige product.
When asked by Imaging Resource last April about how the PEN-F had fared, two years after its launch, Shigemi Sugimoto, Head of Olympus' Imaging Business Unit, said that "the selling situation has almost meet our expectation [sic]."
With this discontinuation, and the latest rumors that Olympus may not proceed with a second version, it would appear PEN-F sales ultimately didn't meet those expectations. We would love a surprise announcement of a Mark II, though…
Read more:
The best Olympus PEN-F deals in February 2019
The best Olympus cameras in 2019
The best Micro Four Thirds lenses for your Olympus or Panasonic camera