Get ready for a camera phone so teeming with power that it requires not just liquid cooling but its own built-in fan: the Nubia Red Magic 3, due for release this month.
The Red Magic 3 looks to be a lock for our list of best camera phones, packing a half-inch Sony IMX586 sensor that delivers 48-megapixel, f/1.7 images on the rear camera, with a 16-megapixel f/2.0 on the front.
Images benefit from Nubia's 'NeoVision photography engine', along with software assists such as AI noise reduction and AI beauty self-timer for those perfectly posed selfies.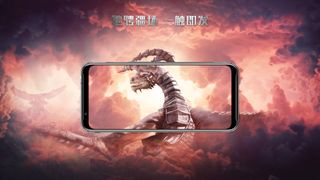 Not only is the phone a best for photos, it's a serious performer in the video stakes as well. The Red Magic 3 shoots 8K video and can even record super slow-motion footage at a whopping 1,920 frames per second.
The hi-tech phone is actually being pitched at gamers, as its colorful website attests, meaning that it's packed with powerful innards.
At its heart is a Qualcomm Snapdragon 855 processor, bolstered by 12GB of RAM, 256Gb of storage, a 5,000mAh battery with up to 27W quick charging, and a 6.65" 90Hz AMOLED screen (with 1ms fast screen response and 41.7ms fast screen touch response, which relevant if you're blasting away in battle royale games).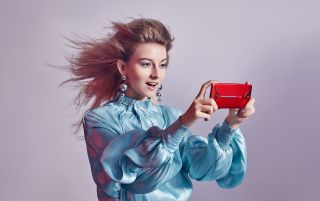 With all the power coursing through its veins, the Nubia Red Magic 3 does away with the usual copper tube and instead boasts a liquid cooling tube, high conductivity copper foil, multi-layer graphene and a powerful internal fan – all of which the company boldly claims will increase the heat transfer coefficient by 500%.
There's plenty of other cool tricks, such as Dual Super Linear Speakers with AI voice denoising, two capacative touch buttons (including a fingerprint key), 4D Smart Shock for vibration feedback… not to mention a sleek, if a tad Star Trek, chassis.
The Nubia Red 3 is set to launch this month for ¥2,899 / $430 (for 6GB RAM, 64GB storage) up to ¥4,299 / $640 (12GB RAM, 256GB), and will be a powerhouse phone for photographers who also want to get their game on between shoots.
Read more:
The best camera phone in 2019
What is 8K video?
Forget folding phones – Samsung's next trick is a wraparound screen