Luminar AI is the newest release from Skylum, featuring a whole host of impressive editing tools powered by artificial intelligence. Since its recent release, Luminar AI has impressed its users with its futuristic automated tools, including sky replacement, portrait enhancement and more. Now, despite the fact that Luminar AI has only recently been released, Skylum is now launching its holiday deals.
Luminar AI holiday deals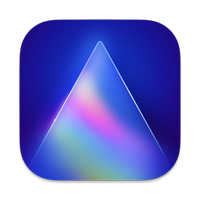 Luminar AI | Holiday deals
No matter whether you want to make some minor exposure adjustments, or you want to entirely replace the sky in your photo, Luminar AI is a fantastic piece of editing software. Powered by artificial intelligence, Luminar AI is perfect for photographers, bloggers and entrepreneurs alike. Discover Luminar AI's holiday deals here!
If you've been looking for a way to give your editing a shake-up in the New Year, then perhaps investing in new piece of editing software could be just the thing you're looking for. Designed to take the time-consuming slog out of photo editing, Luminar AI has a wide variety of Templates that the software suggests for each photo that you sit down to edit.
Plus, Luminar AI also has some amazing automated tools that can do anything from replacing your drab, boring sky with a dramatic sunset to introducing some mysterious fog to your landscape. Luminar AI also has a range of portrait editing tools to help smooth skin and erase blemishes.
Read more
Best photo editing software
Best video editing software
Best photo-editing laptops
Best desktops computers for photo editing