Leica is back with a beautiful new instant camera, the Leica Sofort 2, almost 7 years after releasing its last one.
In fact, the Leica Sofort 2 might actually be the most beautiful instant camera we've ever seen – something that could also be said for the original model. However, much as the first Leica Sofort had plenty in common with the Instax Mini 90 (except for the price), the Sofort 2 has plenty in common with the Instax Mini Evo (except, again, for the price).
• These are the best digital instant camera hybrids right now
Accordingly, the Leica Sofort 2 shoots on credit card-sized Instax Mini film – or the Leica-branded Leica Color Film "with a warm-white or golden frame". Being a hybrid instant camera, it doesn't automatically print your images as soon as you shoot them; instead you can pick the best images and process them later, since the camera acts as a digital printer.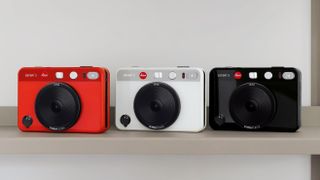 This means that you can transfer images from your phone or other Leica cameras via the Leica Fotos app – then, as with the Instax Mini Evo, you can pull the replica film winder lever to print images at your discretion.
The camera offers selfie mode, with a small mirror and dedicated button, wide-angle landscape mode, close-up macro mode, as well as ten lens and ten film effects – again, just like the Mini Evo. And it's offered in three colors – black, red and white – with Leica offering accessories including everything from wooden photo frames to carrying bags.
The question remains, does a red dot and a new design (albeit an admittedly very beautiful one) warrant an extra 250 bucks compared to the Mini Evo? If you think it does, the Leica Sofort 2 goes on sale November 09 for $649.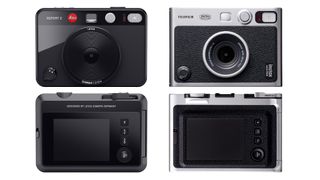 Take a look at the best instant cameras on the market right now, along with the best portable printers, and make sure you know what type of instant film you need.