As trade tensions continue between the USA / Trump administration and the Chinese government, Google is moving production of its Google Pixel camera phones out of China.
The move will also see production of the company's smart speaker, Google Home, withdrawn from China, with the manufacture of both products being moved instead to Vietnam.
"The push to develop a Vietnamese production base reflects the twin pressures of higher Chinese labor costs and the spiraling tariffs resulting from the trade war between Washington and Beijing," reports Nikkei.
• Read more: How Google's Huawei blacklisting affects Honor smartphones
"The US internet giant intends to eventually move production of most of its American-bound hardware outside of China, including Pixel phones and its popular smart speaker, Google Home, according to the sources."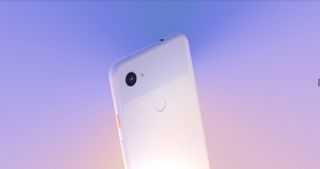 The move echoes those of companies like Sony (which recently increased the price of a lens by $200, speculated to be due to the trade war), GoPro and Olympus, the latter of which similarly relocated its manufacturing to Vietnam.
While it makes logistical sense to move production to Vietnam (to a former Nokia factory, no less, in the same province where Samsung previously built a smartphone stronghold), the political undercurrents for Google are hard to ignore.
According to Nikkei, the Google Pixel 3a propelled the still-fledgling phone manufacturer to fifth place in the United States, where Google sold a whopping 70% of its phones in 2018.
The company plans to double its shipments to 8-10 million Pixels this year, which are showcases for Google's Android operating system – which is currently installed in 80% of the world's phones, but is under threat the moment Huawei's HarmonyOS (developed in retort to the US/Google blacklisting) starts getting traction.
With no sign of tensions subsiding, expect plenty more political undercurrents in the coming months…
Read more:
Google Pixel 3a review
Google's Huawei blacklisting: How will this affect Honor smartphones?
Google THIS, Trump – Huawei announces HarmonyOS to rival Android and iOS