Fujifilm has released a video celebrating 10 years of the X system, announcing the start of the selection process or the GFX Challenge Grant Program 2021, and a new 'Reflections' video project for 2022. However, the big news for camera fans is that the annual Fujifilm X-Summit will take place in May 2022, and showcase Fujifilm's new 5th-generation X-mount cameras.
Update: According to Fuji Rumors sources, this event will now take place on May 31st. If true, that suggests Fujifilm is buying all the time it can while keeping to its 'May' promise earlier this year.
No new camera models are mentioned by name, but it's widely believed in the Fujifilm rumor community that they will include a new Fujifilm X-H2 model, possibly in two versions. This camera would replace the X-T4 (or maybe an X-T5 is coming?) as Fujifilm's flagship X-mount camera.
Rumors have been growing steadily that there will be two versions of the Fujifilm X-H2, perhaps with different-resolution sensors (40MP and 26MP have been touted).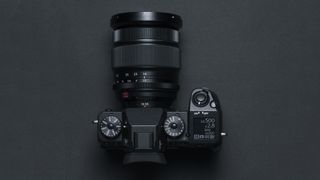 What happened to the Fujifilm X-H1?
It seems a long time ago that the Fujifilm X-H1 was launched, though actually it was as recently as February 2018. It was designed as a fast, rugged and powerful alternative to the X-T2 (the Fujifilm flagship at the time) and was the first X-mount camera to come with in-body stabilization.
The X-T3 arrived in September 2018 with a newer 26.1MP sensor and superior video, but it was the Fujifilm X-T4 that really finished the X-H1 in February 2020. It did everything the X-H1 did, but better, and added in image stabilization too.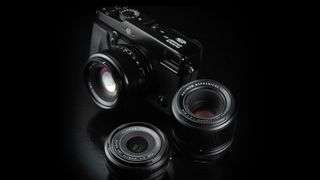 5th generation X-series cameras in 2022
Was this the end for the X-H series? It looked like it. But rumors of a new X-H2 gained strength in 2021 and for many, the promise of new 5th-generation X-series cameras at May's X-Summit is all the proof needed.
Apart from a Fujifilm X-H2, what other 5th generation candidates could we expect? We would put our money on a new Fujifilm X-T5, perhaps an upgraded X-S20 and maybe an X-Pro 4/5?
We might also get to see some new lenses, including an XF150-600mm super-telephoto zoom, which is expected some time in 2022 and is already on the Fujifilm lens roadmap. This lens could prove ideal for birdwatching wildlife and sports photography, with an equivalent focal range of 225-900mm.
Also on the lens roadmap for 2022 is a new XF18-120mm, equivalent to a 27-180mm lens in full frame camera terms. This looks like an extended zoom standard lens which might sit alongside the existing XF18-135mm and XF16-80mm lenses. The XF18-135mm lens is quite old now, and a strong candidate for replacement.
We will have to wait until May 2022 to know for sure, but this will be one X-Summit that's definitely worth watching. Broadcast live on YouTube, the X-Summit is traditionally used to reveal new models, new technologies and future development plans. We'll post the date and a link just as soon as we have it, and you can watch it with us!