Watch the Fujifilm X-Summit today – live announcement of new camera & lenses
Fujifilm's first X-Summit event held in New York is today – watch it with us LIVE below and get the camera news as it happens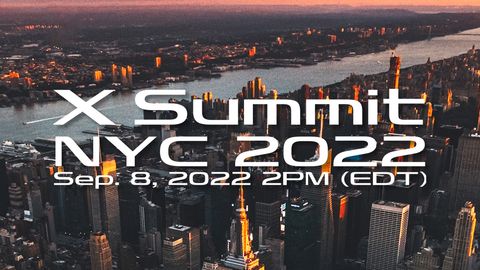 (Image: © Fujfiilm/Bryan Minear)
Fujifilm's second X-Summit of 2022 takes place today, and we are here to bring you all the news as it happens. We've just heard about the brand new Fujifilm X-H2, which is everything we hoped for and more, plus a new GF56mm f/1.2 and GFX 20-35mm f/4 zoom. Plus we get a peak of two tilt-shift lenses for the GFX medium format cameras that will launch in 2023.
The Fujifilm X system has seen some fantastic flagship APS-C cameras since its launch 10 years ago, and the best Fujifilm cameras (opens in new tab) offer specs to suit many types of photographers.
At the last X-Summit just four months ago, the company announced the incredible Fujifilm X-H2S (opens in new tab) – but also promised that at the next summit it would be announcing a sister camera with a record-breaking 40-megapixel camera – to be called the Fujifilm X-H2. And now it's here (or it will be at the end of September).
Here are links to all the key news and stories from today's event:
• Fujifilm X-H2 tears up APS-C camera rule-book
• Hands-on: Fujifilm X-H2 review
• Fujinon XF56mmF1.2 R WR gets a makeover
• This is the widest Fujinon lens yet for Fujifilm GFX medium format cameras
Today's Fujifilm X Summit took place in New York at 2PM Eastern Daylight Time (EDT)/ 6PM GMT (7pm BST). The whole presentation was shown live on Fujifilm's YouTube (opens in new tab) channel – you can also watch it via the link below! The main presentation is over, but you can see how the information was revealed in real time below, along with our live commentary.