The newly announced Canon PowerShot G7 X Mark III is a vlogging-focused 4K camera that may be the ultimate content creator's compact.
Among the headline features of the Canon PowerShot G7 Mark III is the ability to livestream directly to YouTube via Wi-Fi – something that no other manufacturer offers for a camera of this type.
• Read more: Best cameras for vlogging
The G7 series has been widely adopted by YouTubers, particularly those getting started with video content. Canon has therefore listened to feedback from users and incorporated them into the G7 X Mark III's feature set, with the aim of producing a more advanced product for vloggers further along in their journey.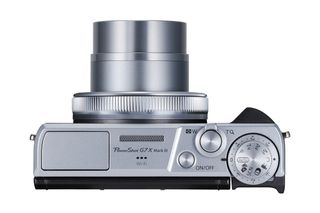 Therefore the Mark III also features a 3.5mm microphone jack to accommodate an external mic (though it doesn't feature a hotshoe, so a rig or cage will be needed), as well as clean HDMI out.
Further, with the addition of Picture Styles that have been imported from the EOS system cameras, it is now possible to create a flat profile for video. It's not a true log profile, but it enables much greater flexibility for grading footage.
Another innovative new feature is support for vertical video shooting, which will be a revelation for creators who shoot Instagram stories. The camera recognizes when you are shooting video in portrait and won't reorient your footage during post-production – a true first for Canon.
These features support a solid core of video capabilities. The Canon PowerShot GX 7 Mark III boasts a brand new 20.1MP 1-inch stacked sensor (which delivers faster readout speeds and improved ISO), and a 4.2x optical zoom lens with an equivalent 24-100mm range and f/1.8-2.8 aperture.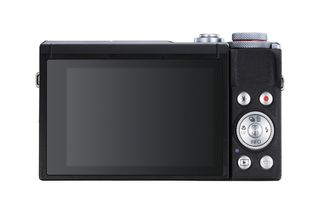 It records 4K video up to 30 frames per second – and it does so using the full sensor readout, with no crop – as well as 1080p video up to 120 frames per second. The tilting touchscreen flips 180° up for selfie vlogging, and 45° down for filming at low angles.
It also boasts an HDR movie mode to reduce blowout over wide dynamic ranges, as well as an improved Auto Lighting Optimizer that handles the same as it does on EOS cameras. A physical 3-stop ND filter also enables you to shoot in bright sunlight.
The Canon PowerShot G7 X Mark III comes in black and silver and is available to pre-order now, going on sale in early August for £699.99 / $749.
Read more:
Canon PowerShot G7 X Mark III hands-on review
The best compact cameras in 2019: from superzooms to point and shoots
Canon PowerShot G5 X Mark II: pocket power with a 20MP stacked sensor
The best camera for vlogging in 2019: we pick the top 12 vlogging cameras