With the best monitors for photo editing and the best video editing monitors costing as much - if not more - than a decent big-screen 4K TV, you may well have thought: can I use a TV for a computer monitor? The answer is more than likely: YES!
Not only that, but using a TV as a computer monitor is also easy, and the results can be eye-poppingly impressive. The gap between low standard-definition TV resolution and high-res computer monitors used to rule out using a TV as a computer monitor - the image quality would be too soft to read small buttons and menus. But that's a thing of the past thanks to 4K TVs now being commonplace, and able to give a computing experience just as sharp as you'd get from a conventional computer monitor.
So why doesn't everyone use their TV as a computer monitor? Well, when you're sitting on the couch, balancing a keyboard and mouse on your lap isn't ideal, and neither is trailing a long HDMI cable across your living room floor. There's also the issue of viewing distance, as trying to control your computer and navigate its operating system and software menus over a typical TV viewing distance can be tricky. Put simply, most Windows and Mac OS apps are designed to be used at a close viewing distance, so they have small buttons and icons.
Using a TV as a computer monitor makes most sense for extending your laptop's screen, enabling a more immersive movie-watching or gaming experience.
Connecting a TV to your computer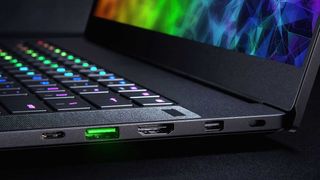 This is often just as easy as connecting a normal computer monitor - all you'll usually need is an HDMI cable. We'd recommend an HDMI 2.0 cable, as this will allow 4K 60p video transfer, whereas older HDMI 1.4 cables top out at 4K 30p. The vast majority of desktop computer graphics cards will have a full-size HDMI Type A socket - the same as on the back of your TV - so connection is simple, with a standard HDMI cable. Many laptops also have a Mini HDMI port, and those that don't - like modern MacBooks - can be connected to a TV via a Mini DisplayPort to HDMI Adapter. Once connected, it's just a matter of selecting the appropriate HDMI source input on your TV to display your computer's signal.
Color accuracy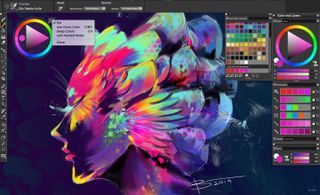 TVs naturally prioritize punchier colors and contrast, rather than a truly accurate image/video preview that conforms precisely to image editing color spaces like sRGB and Adobe RGB, or video color spaces like Rec. 709 and DCI-P3. That's not a fault with TVs - rather, they're simply not designed for exacting, color-critical work.
What's more, while computer monitors tend to be based around IPS-type LCD panels, LCD-based TVs usually use VA panels, which offer superior contrast and black depth, but with more restrictive viewing angles, which in turn compromises color and contrast consistency across the screen. This is less of an issue when viewing a TV from a distance, though.
Consequently, using a TV as your sole computer monitor isn't ideal if you're serious about image or video editing - you just can't control color accuracy as well as with a high-end dedicated computer monitor.
Latency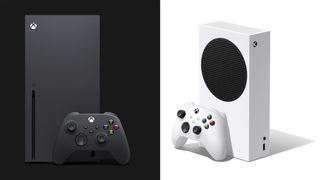 Computer monitors are designed with gaming in mind, but the additional video signal processing that some TVs apply can result in a noticeable delay (latency) between making a control input and the movement actually happening on screen. TVs with a dedicated picture 'game mode' can alleviate this, minimizing picture lag to a point where you're unlikely to notice it. However, for really competitive gaming where every millisecond counts, a proper computer monitor with a fast response time is still a must.
The best TVs you can use as computer monitors
A 4K TV is a great alternative to a conventional computer monitor for typical computing tasks and casual gaming. Check out our buyer's guide of the best TVs for computer monitors, with the best prices available right now for each top telly.
Read more
The best monitors for photo editing
Best video editing monitors
Best ultrawide monitors
The best photo editing tools and accessories
What to look for when choosing a monitor
Best USB-C monitors for photo editing
Everything photographers need to work from home
Best broadband deals in the UK
Best webcam for home working
Best streaming services
BenQ SW270C review