A highly-detailed 44.8 gigapixel image of one of the world's most famous paintings has just been released for everyone to see. The Rijksmuseum in Amsterdam is one of the best-known art galleries in the world, and the jewel in in its collection is The Night Watch by Rembrandt.
The Rijksmuseum's imaging team made the photograph of the masterpiece from a total of 528 exposures. The 24 rows of 22 pictures were stitched together digitally creating a final image made up of 44,804,687,500 pixels, and the distance between each pixel is 20 micrometres (0.02 mm). This enables the scientists, and members of the public, to study the painting in microscopic detail from anywhere in the world. Every brushstroke can be inspected - and particles of pigment can be clearly seen. The image will also be used to accurately track any future deterioration in the painting.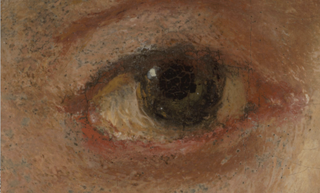 Measuring 3.6 x 4.4m (12 × 14 feet), Rembrandt painted The Night Watch in 1642. The commissioned piece is so big, that the main figures are practically lifesize. The original title of the oil painting was "Officers and Men of the Company of Captain Frans Banning Cocq and Lieutenant Wilhelm van Ruytenburgh" – but became known as The Night Watch at a later date, even though the scene is not actually set after dark.
You can view the image for yourself using this link.

The photograph forms part of conservation work on the painting, which has been interrupted due to the Covid-19 lockdown. Work on the painting which is housed in a protective glass chamber, is set to resume today.
Read more
The world's smallest camera is size of grain of sand
The world's biggest lens is a whopper