It's official: Olympus has divested its camera division, ending the 84-year history of one of the most iconic camera manufacturers in the industry.
The Olympus sale comes after persistent rumors throughout 2019 that Olympus was looking to sell its imaging business, which the company formally denied in November. The rumors came in large part due to an American shareholder, which was bullish on the idea of selling the camera division, and the appointment of a new company chairman, who came from a hard numbers accounting background.
Interestingly, last August, Sony sold its minority ownership in Olympus, with the manufacturer buying back Sony's $760 million stake in the company. It now appears that this buyback was to clear the way for a clean transaction with Japan Industrial Partners – a private equity firm that specializes in the purchase, turnaround and resale of unprofitable businesses.
So what does this sale mean for the camera industry as a whole, for users of Olympus equipment, and for the future of the Micro Four Thirds format? And, crucially, with so many camera manufacturers reporting dire financial results, will others follow suit and sell their beloved camera brands?
Who is the new owner of Olympus' camera division?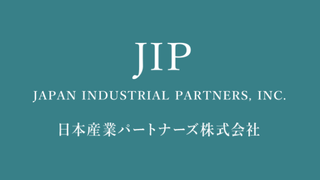 Olympus is in the process of selling its imaging business to Japan Industrial Partners (JIP) – a private equity fund that specializes in the restructure, revitalization and resale of loss-making businesses via a process of strategic carve-out.
"'Carve out' means 'cutting out' of the business by spin-off," explains the company website. "Among them, we 'cut out' tangible and intangible assets (technology, intellectual property, brand) of existing companies based on a certain business strategy, while introducing external capital, We propose to maximize the potential as the basic idea of strategic curve out."
This typically involves a division within a larger company that is not (or, by way of failing financial performance, is no longer) the core part of that organization's business. In the case of Olympus, which is primarily a medical company, the imaging division is both a loss-maker and a non-core business.
"There are many cases where it is possible to cut out a business with potential growth potential to the outside, draw a strategic scenario from a new perspective, and enter a new growth stage including capturing the global market," continues JIP's explanation, which outlines what lies in store.
JIP's most high-profile carve-out was Sony's PC business, Vaio, in July 2014. It has conducted similar carve-outs with companies such as Yamaha, Toyota and Mitsubishi. However, it actually has a history with Olympus Corporation dating back to 2012; JIP handled the $674 million carve-out of ITX, the loss-making telecoms business in which Olympus had built a majority stake. (For reference, ITX remains in business today.)
Will the new company still be called Olympus?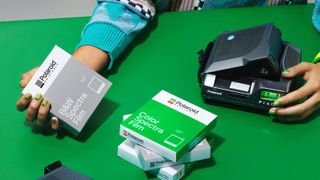 This is the big question. According to the official sale announcement, the transaction will result in the formation of a new company currently described only as "NewCo". That will obviously not be the name of the holding company, though it does indicate at this stage that nothing has been determined in terms of what the new company will be called.
Looking at JIP's past carve-outs, we can see that both ITX and Vaio continue to trade under those names. This suggests that part of JIP's strategy is to acquire the rights to existing marks and branding for continued use by the divested business.
However, in this case things are not so straightforward. After all, Vaio used to be 'Sony Vaio', but the company exists today simply as Vaio. It is likely that JIP will have secured Olympus' camera IPs, 'OM-D' and 'PEN', but will not be able to market them as 'Olympus OM-D' and 'Olympus PEN'. JIP did not, after all, buy the Olympus name – it only bought the camera business, and Olympus as a company still exists.
It is possible that we could end up in a situation similar to what happened with Polaroid, whereby Polaroid film was manufactured by a new company called The Impossible Project once Polaroid itself exited the camera business.
Depending on the terms of the Olympus-JIP transaction, the new company in this instance may be able to continue using the Olympus mark provided that it is differentiated from Olympus Corporation (perhaps as straightforward as "Olympus Imaging"), or it may need to create a new name from scratch.
We would assume there to be little equity in purchasing the camera business without being able to continue marketing it as Olympus, but it remains to be seen.
Will Olympus keep making cameras?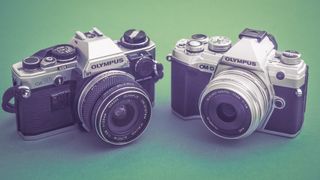 The short answer is yes. In its official statement, Olympus noted that: "we believe this is the right step to preserve our brand's legacy, the products, and the value of our technology. Olympus sees this potential transfer as an opportunity to enable our imaging business to grow and delight both longtime and new photography enthusiasts."
The long answer is yes… but what kind of cameras? The above statement alludes to "photography enthusiasts", which within the industry relates to a specific category of user. It could be that Olympus simply means, 'people who are enthusiastic about photography', or it could mean that there will be shift away from professional camera equipment such as the Olympus OM-D E-M1X and Olympus OM-D E-M1 Mark III.
That would mean a focus on enthusiast bodies such as the Olympus OM-D E-M5 Mark III and the believed-to-be-discontinued Olympus PEN-F, the former representing one of the company's most successful lines and the latter having failed to meet sales projections.
Herein lies another question, though: how much will this sale affect the new company's research and development efforts? After all, the imaging business survived for years because it served in large part as an R&D team for the larger key medical group (the optical technologies developed by the imaging team aiding the production of the microscopes and endoscopes that form Olympus' core interest).
Without the bankrolling of a massive medical company, exactly how will 'New Olympus' fund R&D for new cameras, lenses and technology? The latest cameras have featured exciting new innovations such as Pro Capture, Live ND filters, astrophotography autofocus, industry leading IBIS and other functions that have helped Micro Four Thirds maintain relevance.
Will JIP be willing to keep investing in those kinds of technologies, or will it be content to repurpose and rebadge existing product?
Will Olympus make other things?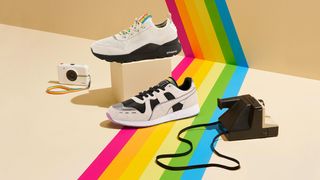 There is an interesting possibility that JIP and/or future owners might leverage the Olympus brand to sell non-photographic products. It would seem at odds with the Japanese way of doing business, and with JIP's track record, but we need look no further than the previously mentioned Polaroid situation.
When the original Polaroid Corporation filed for bankruptcy in 2001, it was purchased by a holding company that used the Polaroid brand to market everything from sneakers to DVD players. Could Olympus USB sticks, Olympus rechargeable batteries or t-shirts with vintage Olympus cameras be on the horizon?
We think not, at least in the first instance. The fact that Olympus sold to a Japanese company actually bodes well for the brand, as this makes it far less prone to the kinds of American licensing chicanery that we saw with Polaroid.
Still, there is a possibility – even a likelihood – that the Olympus brand could be leveraged for other kinds of photographic devices. We've already reported, for example, that an Olympus camera drone has been designed. Could we see something along the lines of what happened with DJI, for example, which now features Hasselblad branding on its drone cameras?
Should I keep / sell / not buy Olympus kit now?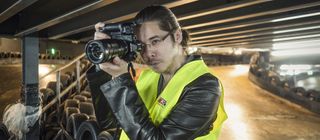 Understandably, existing Olympus owners might be wary about whether to keep their Olympus cameras and lenses or sell everything and change system. To those people we simply say, don't worry – your kit won't know that Olympus is selling its imaging business, so it won't suddenly stop working!
This news, and whatever does or doesn't happen to Olympus' camera business going forward, won't stop Olympus cameras and lenses working just as brilliantly as they always did. So if you've already got equipment, we recommend that you keep on using and enjoying it.
And even if Olympus does stop making new cameras and lenses, this is one of the benefits of Micro Four Thirds being an open platform: anybody can make lenses for it. So there will be no shortage of new lenses from everyone from Panasonic and Sigma to Laowa and Voigtländer.
What if you've been considering buying into or upgrading Olympus kit, though – is it wise to invest in kit from a camera brand whose future is uncertain? There are obvious concerns, the main one being about the future of servicing and repair. Olympus has always had a very robust service system, especially for professionals, and this might be one of the areas that suffers with the sale of the business.
Should that (still hypothetical) potential put you off buying an Olympus system with so many advantages and features not found in other cameras? That will be down to your own risk assessment. Many photographers never have to return equipment for manufacturer repair, and there are great camera servicing companies out there that can sort out most issues you might have.
After all, people are still happily buying and using old Olympus OM-1 cameras and Zuiko lenses from the film era – which are no longer serviced by the manufacturer!
Who will ultimately own Olympus?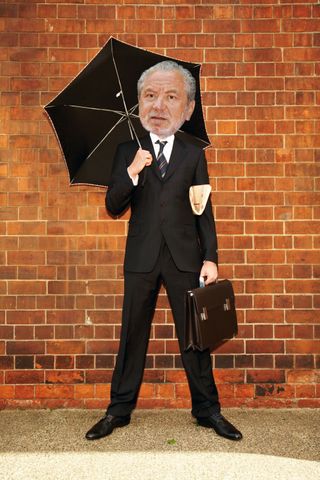 This one is the really big question. JIP is, don't forget, an investment fund. Its purpose isn't to buy companies in order to keep running them; its purpose is to buy companies, make them profitable, and then sell them on to someone else.
So, provided that JIP can turn things around, the real question is who will ultimately buy Olympus?
The reality is that most camera manufacturers aren't in a financial position to acquire another company. So while it would seem to make sense that Canon might purchase it to add a new camera format to its lineup, that's incredibly unlikely. Don't forget, Sony owned a share of Olympus but sold it last year – it didn't make a play to buy more of the business.
We mentioned Hasselblad above, which itself was sold to a private equity firm in 2011 and bought by drone manufacturer DJI in 2017 (after it had purchased a minority interest in 2015). Since its acquisition by DJI, the Hasselblad name has been used to market the camera system on Mavic drones.
Could a similar move be made by another electronics company? Could Garmin purchase Olympus to co-brand its dash cams? Does Logitech acquire it to produce Olympus-branded webcams?
It's entirely possible. It's also possible that Panasonic, Sharp, BlackMagic or other members of the Micro Four Thirds group would take an interest in the most committed supporter of the format…
What will happen to Micro Four Thirds?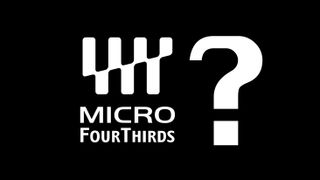 The potential ramifications for the Micro Four Thirds format can't be overstated. Olympus and Panasonic founded the standard in 2010 and, while Panasonic has since shifted the weight of its efforts towards full-frame cameras like the Panasonic S1R, Olympus held steadfast in its commitment to the format.
Does that change, with new ownership in the driver's seat?
Olympus repeatedly, emphatically stated that all its eggs were in the Micro Four Thirds basket. It would not expand into developing APS-C or full-frame cameras – though it did at one point consider an Olympus medium format camera.
While Olympus was always utterly committed to Micro Four Thirds, new ownership may look at the technology and feel that it has hit a plateaux. After all, we haven't had a new sensor in an Olympus camera since 2016. Does an outsider to the camera industry look at the success of Sony and Canon in the full-frame mirrorless sector and insist that Olympus abandon the smaller sensor?
It is possible. There is the question, of course, about whether an investor who is essentially looking to flip the company would really commit the necessary funds for R&D and manufacturing a totally new camera system and mount. It's certainly an option, though, for Olympus to go full-frame, APS-C or even medium format. And without one of the major producers of Micro Four Thirds bodies and lenses, that would be a massive blow to the format.
On the other hand, Panasonic could see this as an easy win – in market that's dominated by two companies, purchasing its competitor would give it almost complete control over the Micro Four Thirds ecosystem, and Olympus' entire product catalogue would organically fit its own.
Likewise, Sharp – which is entering the market, and the Micro Four Thirds platform, with the 33MP Sharp 8K Video Camera – could immediately become a major player in the camera industry by purchasing New Olympus. This would instantly outfit its fledgling camera not only with a complete arsenal of lenses, but also a portfolio of complementary camera bodies.
Clearly there are innumerable questions, and very few answers at present. With the binding transaction agreement set to be signed on 30 September 2020, we hope to start learning more about future plans soon.
Read more:
The best Olympus camera: for Instagrammers, enthusiasts and pros
The best Micro Four Thirds lenses: lenses for Olympus and Panasonic
Olympus sells camera division