Sony is no longer a minority owner of Olympus, after selling its ¥80.4 billion yen ($762.88 million / £626.5 million) stake back to the medical and imaging giant.
The sale, which transfers Sony's remaining 68.9 million shares back to Olympus, dissolves the capital alliance between the companies, which began in 2012 when Sony purchased 11.5% of its rival.
That spearheaded a joint medical venture between the companies in 2013, which saw them develop high-definition surgical endoscopes and microscopes – the core part of Olympus' business, since it is first and foremost a medical company (its imaging division often acts as a de facto R&D resource for developing medical optics).
More than just an opportunity to work together, however, the cash injection was sorely needed by Olympus in 2012, following the infamous financial scandal that rocked the company to its core and crumbled its share price.
Subsequently, however, Sony sold half its stake in order to finance its own restructuring efforts, leaving it with the 5% stock share that it has now relinquished entirely.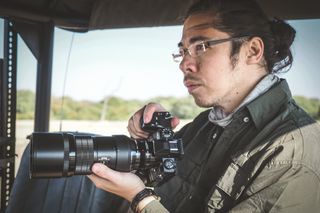 The decision to sell its shares came "considering that the initial purpose of the capital alliance to establish collaboration between Sony and Olympus has been accomplished and after reviewing the rationale for owning the Olympus shares," Sony said in a statement to Reuters.
As with the initial purchase of the shares, though, there is more to it than simple financial opportunity. It comes as part of a larger strategic shift, following the demands of Third Point LLC – the hedge fund fronted by Danial Loeb, one of the most high-profile activist investors in the world, who is rebuilding a stake in Sony.
Loeb aims to increase Sony's profitability by untangling the complex web that is its portfolio, in order to reposition the brand as a global entertainment leader. (Yes, that web metaphor does have to do with Sony's recent strong-arming of Spider-Man movie rights away from Marvel / Disney).
Among Loeb's demands / very strong suggestions is for Sony to sell similar stakes in companies like Spotify, as well as spin off its semiconductor business. This echoes investor calls for Sony's image sensor business to become its own entity – something that would obviously have repercussions for the photographic industry…
Read more:
The best Olympus cameras in 2019
The best Sony cameras in 2019
Sony lens price increases by $200 – is the US-China trade war to blame?