So, you want to buy a new Canon camera – but with Amazon Prime Day taking place next week, should you hold on in the hope that there will be a good deal on offer?
It's a question worth considering, as Amazon Prime Day is taking place on 21 and 22 June – and the Prime Day camera deals (opens in new tab) will be hitting high gear imminently. However, the savings vary greatly between the different camera brands. So are there likely to be bargains on Canon kit?
• Read more: What is Amazon Prime and do I need it? (opens in new tab)
Looking historically the answer is yes, Amazon Prime Day has been a great opportunity to save serious cash – though the savings have typically been much better in the UK than the US. Still, while the best deals have typically been on entry level DSLRs, the past couple of years have also seen discounts on full-frame DSLRs and mirrorless cameras as well as vlogging-oriented compacts.
Full-frame DSLRs, mirrorless and vlogging cameras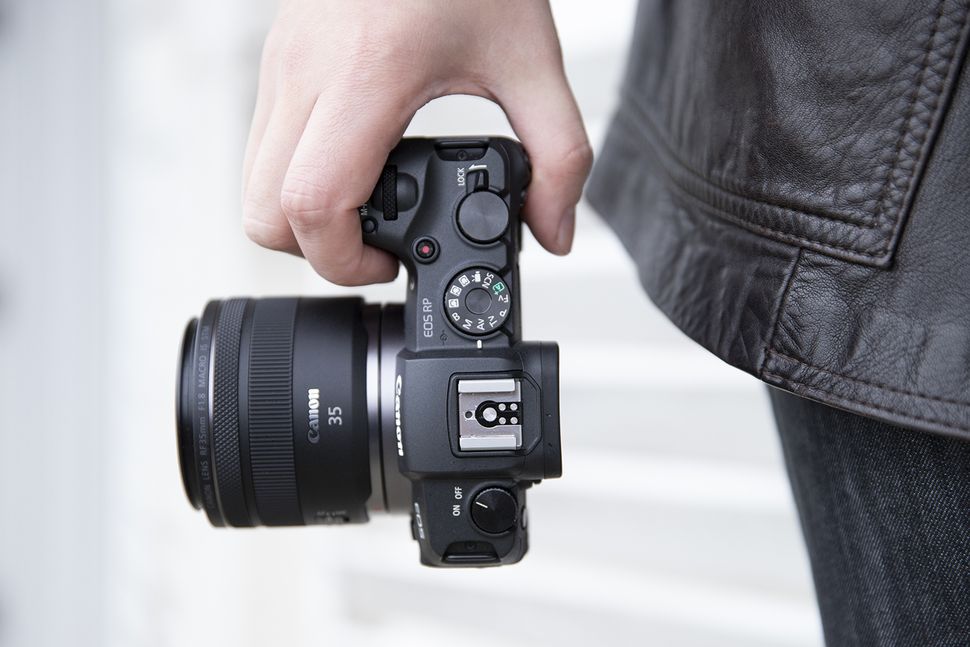 In the UK, for example, there was a huge £388 saving on the Canon EOS RP (opens in new tab) with Canon RF 35mm f/1.8 Macro IS STM (opens in new tab) lens – giving consumers a very affordable entry point into full-frame photography, and the EOS R ecosystem. With rumors flying about new RF-mount cameras on the way, the RP is a prime candidate for deals again this year.
In the US we also saw an enormous $2,400 price cut on the Canon EOS 5DS (opens in new tab) and Canon EOS 5DS R, making the manufacturer's top-resolution 50MP monsters as cheap as $1,299. With these powerhouses being seemingly phased out of the active lineup, we may see more crazy savings on them.
Away from full-frame photography, the Canon PowerShot G7 X Mark II – the ultra-popular vlogging compact – saw a £100 price reduction. With its successor, the Canon PowerShot G7 X Mark III (opens in new tab), having replaced it a couple of years ago, and vlogging taking off during lockdown, we could be seeing a repeat performance.
Entry level DSLR discounts
This is where you can expect the real meat-and-potatoes savings when it comes to Canon kit: beginner bodies and entry level DSLRs.
The Canon EOS Rebel SL2 (opens in new tab) / Canon EOS 200D (opens in new tab) is a likely candidate, as it was the subject of numerous deals last year in both the UK and US, with as much as 45% shaved off the regular price.
While the discounts weren't as deep, both the Canon Rebel T7i (opens in new tab) / Canon EOS 800D (opens in new tab) and the Canon Rebel SL7 (opens in new tab) / Canon EOS 2000D (opens in new tab) received discounts of 12% and 15% respectively – driving down the already low cost of these entry level cameras even lower.
So the answer is, yes – if you're looking to pick up a new Canon camera, particularly in the UK, it's a good call to hold on until Monday to see what Prime Day deals crop up! And if you're keen to pick up some non-camera gear, check out the other Amazon Prime Day deals (opens in new tab) that are on offer.
Read more:
Amazon Prime Day deals (opens in new tab)
Best Canon cameras
(opens in new tab)Canon EOS RP review (opens in new tab)
Canon EOS Rebel SL2 review (opens in new tab) / Canon EOS 200D review (opens in new tab)
Canon Rebel T7i review (opens in new tab) / Canon EOS 800D review (opens in new tab)