After the launch of the Nikon D850 towards the tail end of 2017, Nikon had a quiet start to 2018, with very little of note throughout the early part of the year. And despite the success of the D850 – arguably the best all-round DSLR to date, combining an incredible high-resolution 46MP sensor with blistering 9fps shooting speed when used with a battery grip – mirrorless interchangeable lens cameras from the likes of Sony and Fujifilm had made serious inroads into the interchangeable lens camera market dominated by Nikon and Canon.
In contrast, Nikon quietly gave up on its own existing line of 1 series mirrorless cameras in 2018. Launched in 2011, the Nikon 1 line used a CX format sensor, far smaller than the DX sensors used in Nikon's beginner DSLRs, and with a 2.7x crop factor compared to 35mm full frame sensors. To boot, only a limited number of native lenses were produced. As such, they didn't make as much on an impact as perhaps they otherwise might have.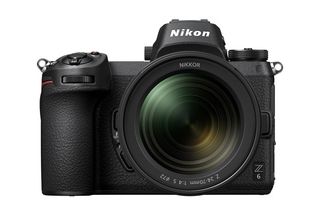 But perhaps the reason Nikon had such a quiet start to the year was that it was busy beavering away on a revolutionary new mirrorless interchangeable lens camera, this time equipped with a full-frame sensor, matching the size seen in professional DSLRs. A series of teaser videos heralded the release of Nikon's own full-frame mirrorless Z system, with not one, but two cameras.
The first, the Nikon Z7, matched the mighty D850 in terms of resolution and shooting speed. The camera came with a brand-new Z mount, which is not only larger in diameter than the F-mount used in Nikon DSLR cameras, but also places the sensor far closer to the opening of the mount as there's no mirror assembly to get in the way, paving the way for optically superior lenses.
Following hot on its heels, the Nikon Z6 looks identical on the outside, while on the inside the sensor trades outright resolution, dropping from 46Mp to 24Mp, but makes up for it in increased 12fps shooting speed, better low-light performance, and a hefty reduction in the asking price. For many of us, it's the more attractive all-rounder.
Read more: DSLR vs mirrorless cameras: How do they compare in 2018?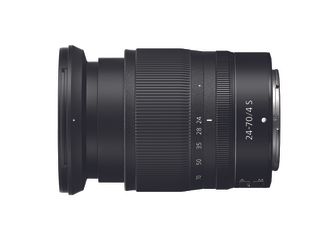 Alongside the new cameras came a trio of lenses, a Z 24-70mm f/4 S kit lens, plus Z 35mm f/1.8 S and Z 50mm f/1.8 S prime lenses. Thanks, to the newly designed Z mount, these are among the sharpest lenses we've ever seen. And there's the promise of plenty more to come, including a new Z 58mm f/0.95 S 'Noct' lens. An FTZ mount adaptor ensured that existing F-mount lenses could also be used on the new Z cameras.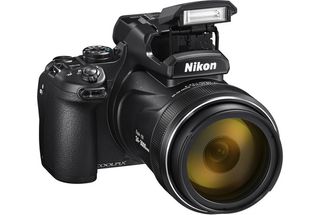 Nikon also launched its Coolpix P1000 bridge camera – with its monstrous 125x zoom stretching from 24mm to 3000mm and offering wide-angle to telescope-like levels of magnification, while the maximum aperture shrinks from f/2.8 to f/8. It's certainly an interesting product, but perhaps more of a novelty than something that will attract serious photographers, given the tiny image sensor at its heart.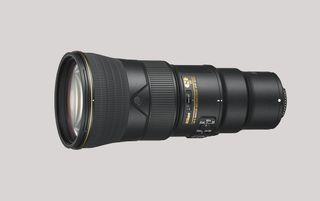 Nikon didn't neglect its F-mount lens line either, with the launch of the remarkable Nikkor 500mm f/5.6E PF ED VR – a super-telephoto prime that uses 'fresnel' optics to fit shoehorn this extraordinarily long focal reach into a compact and lightweight package.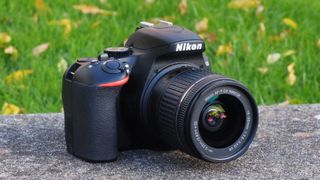 Compared to the fanfare that accompanied the Z launch, Nikon's only new DSLR of 2018 was introduced with rather less fuss. The beginner-level Nikon D3500 replaces the D3400, and while the specs aren't hugely different, the body has been redesigned to be closer to the D5600, and battery life also sees a huge improvement.
Finally, in November, Nikon announced that it had produced its 110 millionth Nikkor interchangeable lens. And while it was late to the full-frame mirrorless party, the Z series has arguably received the most glowing critical acclaim of any products in this market. Nikon can look forward to an exciting 2019 ahead.
Read more:
The best Nikon lenses in 2018
N-Photo - The Nikon magazine