Nikon's AF-S 500mm f/5.6E PF ED VR is designed to be significantly smaller and lighter than other lenses of the same focal length. It tips the scales at just 1460g, making it less than half the weight of Nikon's existing AF-S 500mm f/4E FL ED VR. An equally portable 237mm length and 106mm maximum diameter makes this super telephoto lens as compact as a 70-200mm f/2.8 optic. Consequently Nikon claims the AF-S 500mm f/5.6E PF ED VR will be compact enough for easy hand-held use in a variety of shooting scenarios, from capturing fast-moving sports subjects, to unpredictable wildlife.
The secret to this remarkable compactness is down to the inclusion of Nikon's Phase Fresnel (PF) lens element: something we've already seen in the AF-S 300mm f/4E PF ED VR lens. The PF element works in a similar way to the lens you'd see in a lighthouse. Precisely cut ridges cut in very fine concentric circles on the rear of the PF element bend light rays in a very specific way. Used in conjunction with Nikon's ED (Extra-low Dispersion) glass, the PF element reduces chromatic aberrations and replaces multiple, heavier conventional elements.
Features
The use of lighter lens elements also has an advantage for autofocusing, as Nikon maintains AF speed is now increased due to the lighter elements in the focusing group. Aperture adjustment benefits from an electromagnetic diaphragm for more accurate aperture control when using auto exposure during continuous shooting.
As you'd expect for a pro-spec lens, the AF-S 500mm f/5.6E PF ED VR is weather sealed and has a fluorine coating on the front element to repel water droplets and oils. Internally, Nikon's Nano Crystal Coat helps resist ghosting and flare.
Vibration Reduction gives a 4-stop shutter speed advantage and comes with a Sport VR mode. This displays the stabilised image in the camera viewfinder, making it easier to track fast-moving subjects like wildlife or athletes.
Expect to pay around £3,699/$3597 for an AF-S 500mm f/5.6E PF ED VR, which is a serious chunk of cash, but it's almost a bargain when compared with the AF-S 500mm f/4E FL ED VR that'll put a £10,000/$10,300 dent in your bank balance.
Nikon AF-S 500mm f/5.6E PF ED VR – lab tests
Sharpness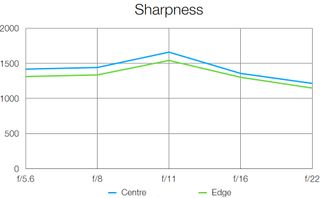 Centre sharpness is decent enough for a prime lens, but nothing outstanding (we were expecting peak centre sharpness scores over 2000 LW/PH). Maximum sharpness occurs at f/11, which isn't ideal for keeping shutter speeds fast, but this aperture does at least offer good depth of field. You also get consistent sharpness throughout the aperture range, and there's not much drop-off in corner sharpness.
Fringing: 0.89
(nearer 0 is better)
Colour fringing is well controlled, even right at the edges of the frame. It's a very respectable result for a super-tele lens and you shouldn't notice fringing in real-world shots.
Distortion: 0.46
(nearer 0 is better)
The lens exhibits very slight barrel distortion, but unless you're a fan of shooting brick walls with your 500mm lens, it's as good as distortion-free.
Sample images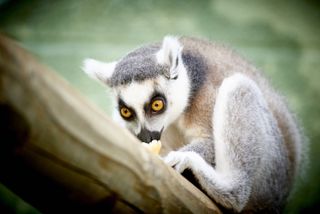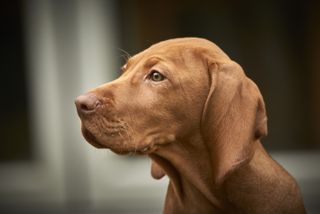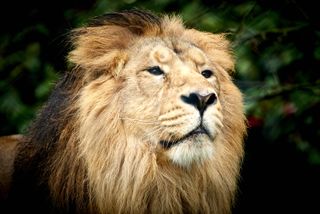 Verdict
Pro-spec full-frame super-telephoto lens have traditionally been unwieldy beasts best confined to the press booths at sports venues. What makes the the Nikon AF-S 500mm f/5.6E PF ED VR so special is its refreshing portability, by super-tele standards. It opens up a new range of spontaneous shooting possibilities, and with excellent VR and dependably fast and accurate focussing, it's genuinely possible to shoot handheld.
The lens's f/5.6 maximum aperture is an f-stop slower than you might expect for a lens of this type. That's not ideal for keeping shutter speeds fast, but this is less of an issue given the excellent high-ISO image quality from modern Nikon DSLRs. It also gives you additional depth of field, which would otherwise be very tight at such a long focal length.
We weren't quite able to achieve the level of sharpness we'd hoped for during our lab testing, but the lens still delivered respectable detail with minimal fringing and distortion. Given you'd need to spend considerably more money and carry a lot more bulk to get marginally better image quality, we thing the compromise is worth it.
Nikon AF-S 500mm f/5.6E PF ED VR – specifications
Full-frame compatible: Yes
Elements/groups: 19/11
Minimum focus distance: 3.0m
Max magnification factor: 0.18x
Manual focus override: Yes
Focus limit switches: Yes
Internal focus: Yes
Filter size: 95mm
Iris blades: 9
Weather seals: Yes
Supplied accessories: Hood, soft case
Dimensions: 106 x 237mm
Weight: 1460g