If you're looking for the best Pentax K-3 Mark III deals, you've come to the right place. Since its release in April 2021, the Pentax K-3 Mark III has offered latest technology to the APS-C DSLR line-up.
Proving the DSLR is still a highly capable tool, the Pentax K-3 Mark III marries contemporary imaging capabilities with the trusty and familiar design of a digital SLR. Taking the flagship spot in Pentax's APS-C lineup, the K-3 Mark III is characterized by a 25.7MP BSI CMOS sensor, a high-density 101-point AF system, a revised pentaprism optical viewfinder, and an advanced SR II Shake Reduction System. The K-3 Mark III is also distinguished by its robust physical construction and extensive weather sealing for working in harsh weather conditions and climates.
• Check out our Pentax K-3 Mark III review
The improved optical viewfinder provides realistic and detailed eye-level viewing while the rear 3.2" 1.62m-dot touchscreen LCD offers easy control over settings and image review. The K-3 Mark III is also benefitted by dual SD memory card slots, both Wi-Fi and Bluetooth wireless interfaces, and a revised button design for more direct access to exposure and AF point control.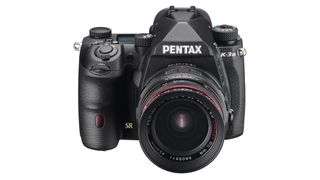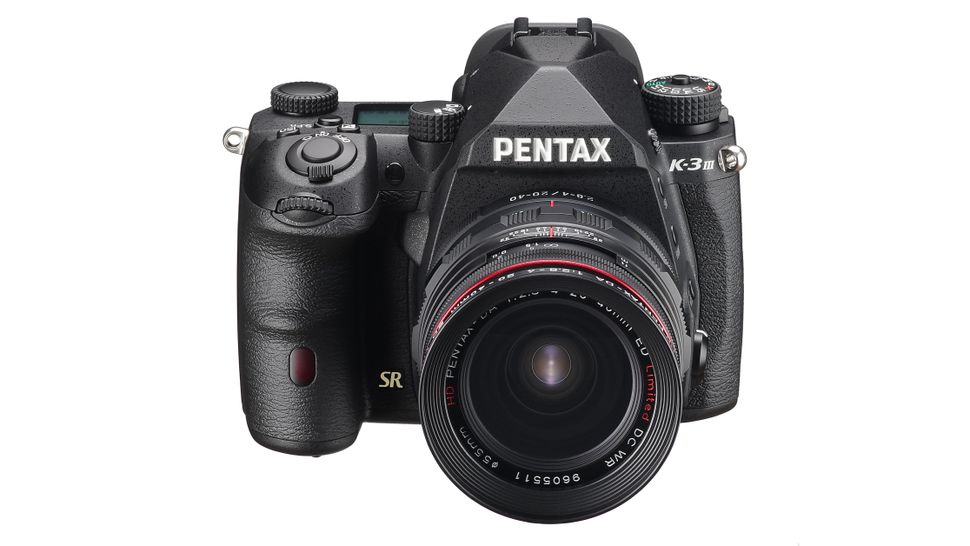 Distinct among DSLRs, an advanced 5-axis SR II Shake Reduction system provides 5.5 stop-effective image stabilization performance with select Pentax lenses. This in-body IS system helps to greatly reduce the appearance of camera shake when shooting handheld at slower shutter speeds, making it easier to work in more difficult lighting conditions.

Beyond controlling camera shake, the SR II mechanism also benefits stills applications by enabling a Pixel Shift Resolution feature and an AA Filter Simulator function. Pixel Shift Resolution shifts the sensor in small increments in sequential shots in order to capture full color information at each pixel site, then composites these sequential frames to produce a single image with richer detail and resolution.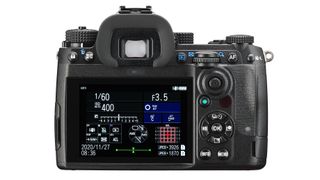 Read more:
DSLR vs mirrorless camera
Best enthusiast camera
Best Pentax camera
Best Pentax lenses