When picking the best lenses for the Nikon Zf we wanted to keep in mind its price, its size, its retro styling and the kind of photographers who might be drawn to it. If you're interested in sports of wildlife, you would probably choose the Nikon Z6 II, Z8 or Z9 instead, while if you're more concerned with practicality, versatility and value, the Nikon Z5 might be a better bet.
The Nikon Zf is a different kind of camera, and one that you will probably choose with your heart as much as your head. It does have some of Nikon's latest autofocus and video technologies, and is one of the best Nikon cameras to buy right now, but if you're just as interested in how a camera looks and feels, then you'll be interested in the best retro cameras too.
So we're not simply repeating a list of the best Nikon Z lenses all round. Instead, we're picking out the ones that we think go particularly well with the Nikon Zf, its design and its price point. And these are the lenses we think best fit the bill.
Best lenses for the Nikon Zf in 2023
Why you can trust Digital Camera World Our expert reviewers spend hours testing and comparing products and services so you can choose the best for you. Find out how we test.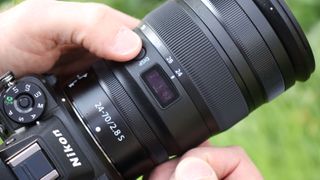 The NIKKOR Z 24-70mm f/4 S is one of the first lenses Nikon releases for the full frame Nikkor Z system, and it's still one of the best. Its retracting design makes it very compact for a lens of this focal range, and a good match for the Nikon Zf body. The constant f/4 maximum aperture is one stop slower than Nikon's pro-spec 24-70mm f/2.8, but that is a massively larger lens that costs a lot more money, and a lot of the time f/4 is going to be fine. Besides, the Zf has an excellent in-body stabilization system to handle slower shutter speeds. There are other kit lens options for the Nikon Zf. The Nikkor Z 24-50mm is even smaller, while the Nikkor Z 24-120mm and Nikkor Z 24-200mm have longer zoom ranges – but the 24-70mm f/4 still gets our vote.
See full Nikon Z 24-70mm f/4 S review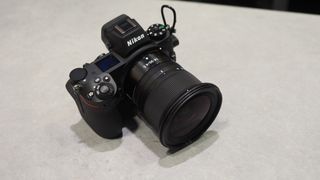 Here's another early Z-mount Nikkor lens that we really rate. Again, it's a constant f/4 lens rather than Nikon's later f/2.8 pro lens, but it's far smaller, far less expensive and a much better match for the Nikon Zf body. The 14mm minimum focal length is very wide indeed on a full frame camera, while the 30mm maximum focal length makes this a practical walkaround lens too, especially for travel photography where you're often photographing narrow streets, tall buildings and spectacular interiors. Like the Nikkor Z 24-70mm, this lens has a retracting mechanism to make it extra portable. It also has excellent optical performance.
See full Nikon Z 14-30mm f/4 S review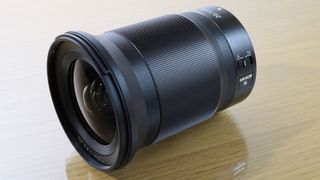 Prime lenses are coming back into fashion, especially for retro-styled cameras, as photographers rediscover the advantages of fast maximum apertures, smaller and lighter lenses, and rather less expensive ones too. The NIKKOR Z 20mm f/1.8 S is not the widest lens you can get, but these are often a little TOO wide, and the 20mm focal length is remarkably useful for squeezing a lot into the frame without introducing wild perspective distortion. The f/1.8 maximum aperture is another advantage, and when this is married with the excellent IBIS system in the Nikon Zf, it means you can shoot in the darkest interiors without camera shake or having to resort to ultra-high ISO settings. The image quality is terrific and the autofocus is fast and near-silent too.
See full Nikon Z 20mm f/1.8 S review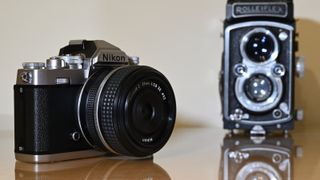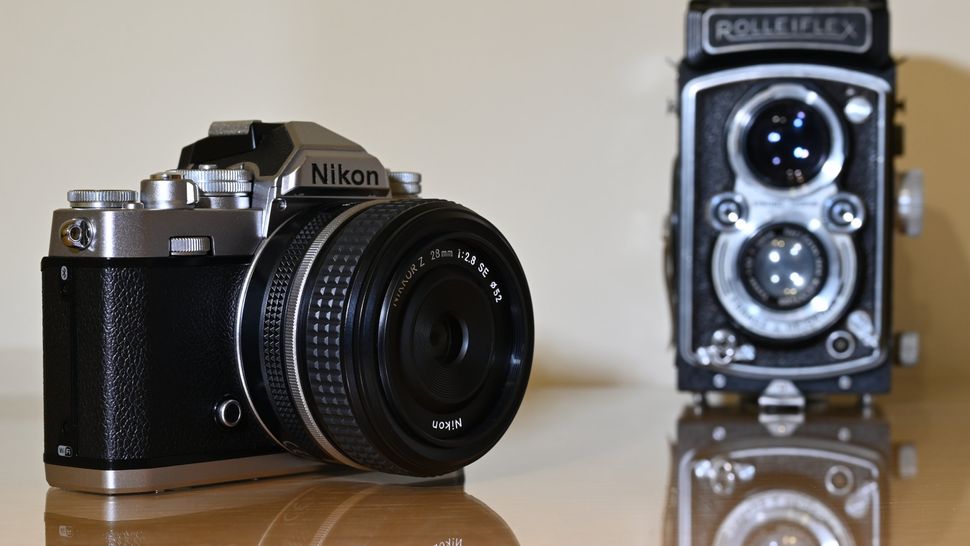 The NIKKOR Z 28mm f/2.8 first made an appearance with the launch of the APS-C Nikon Z fc, where it acted as a 42mm 'standard' prime thanks to the smaller sensor's crop factor. However, it is a full frame lens, so it works perfectly well on the Nikon Zf. It comes in two versions – a 'plain' version which is a little cheaper and an 'SE' version which mirrors the retro styling of the Nikon Zf. This costs just a little more, but it's the one we'd go for, even though it's optically identical. The 28mm focal length isn't the widest, and the f/2.8 maximum aperture isn't the fastest, but this is a very attractive, very compact and very affordable lens for any Nikon Zf owners who want to dabble in street photography with a light and inconspicuous setup. This lens doesn't have a VR (Vibration Reduction) system, but while that might be a drawback on the smaller Z fc, the Nikon Zf has in-body stabilization.
See full Nikon Z 28mm f/2.8 SE review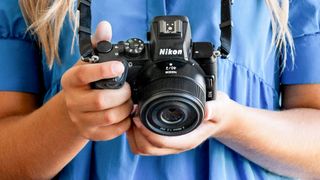 Here's another compact Nikon Z-mount prime lens available in two versions. We reviewed the regular 'vanilla' model, and this is the one that's being sold as a bundle with the Zf by many retailers, but there's also an 'SE' version which has the same retro styling as the Nikkor Z 28mm f/2.8 SE. The 40mm focal length of this lens is a little wider than the 50mm most consider 'standard', but it's only a little longer than semi-wide 35mm lenses, which are equally popular – 40mm is a surprisingly useful focal length. The f/2 maximum aperture might seem modest compared to the f/1.8 or f/1.4 of many rival lenses, but it's plenty for everyday use and helps create this lens's appeal – its small size and its low cost.
See full Nikon Z 40mm f/2 review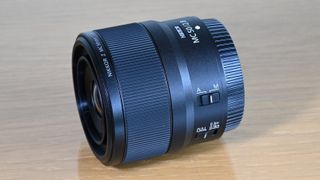 If you're into close-ups, you're going to need a macro lens, as regular lenses just won't focus close enough. A 'macro' lens, however, can focus so close that objects are reproduced at their actual size on the image sensor, so if you find an insect 36mm long, for example (eek!) it will completely fill the width of the frame. The only disadvantage with this lens is that its focal length of 50mm means you do have to get quite close to your subjects at maximum magnification. Nikon does make a larger NIKKOR Z MC 50mm f/2.8 Macro that lets you shoot from further away, but the 50mm version is smaller, lighter and a lot less expensive – and you can even uses it as a 'standard' 50mm prime for everyday photography.
See our full Nikon Z MC 50mm f/2.8 review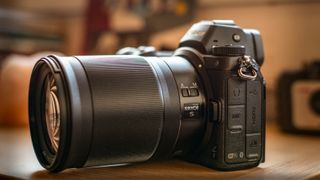 There's nothing to stop you taking portraits with any lens, but 'portrait' lenses like the NIKKOR Z 85mm f/1.8 S are specially made for the job. The 85mm focal length means you stand slightly further away from your subject, which reduces the effects of perspective and is much more flattering, while a fast maximum aperture means you can blur backgrounds more effectively and get better subject separation. Nikon does also make a NIKKOR Z 85mm f/1.2, but it's not just massively more expensive, but massive all round, and we reckon the f/1.8 version is much more practical for use on the Nikon Zf.
See full Nikon Z 85mm f/1.8 S review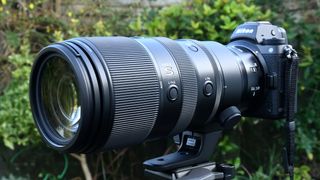 Choosing the best telephoto zoom for the Nikon Zf is slightly trickier than some of the other recommendations in this list. The NIKKOR Z 100-400mm f/4.5-5.6 VR S is a superb lens which offers a very flexible range of focal lengths and extra stabilization from its own VR mechanism, which works in tandem with the in-body stabilization of the Nikon Zf itself. It is, however, a big and expensive lens, so it's definitely a premium purchase. You might also want to look at the NIKKOR Z 180-600mm, which has a longer range and costs rather less. However, as sports and wildlife fans already know, high-quality telephoto zooms don't come cheap.
See the full Nikon Z 100-400mm f/4.5-5.6 VR S review