To choose the best lenses for the Sony A6400 we strongly took into account size and price. We say the A6400 is one of the best Sony cameras because we think it has the best combination of features, versatility and price. It's a compact and affordable camera – so surely its lenses should be as well.
We've used the Sony A6400, we've tested all these lenses, and if we were spending our own money, these are the options we would consider first. You can also check out our longer list of the best lenses for Sony A6000 cameras generally if you like, and many of the best Sony lenses will fit on the A6400 just fine.
We've tried to cover a range of interests, from travel to portraits to sports and wildlife. We've also taken A6400 video shooters into account as you'll see from our comments, including a couple of affordable prime lenses which are great for stills photography but also give hassle-free gimbal shooting with lightweight and no zoom and no rebalancing for different zoom settings!
Above all, we've tried to balance suitability for the A6400's size, good performance that can get the most from its 24MP sensor and value for money to reflect the A6400's asking price.
When you're buying lenses it's easy to spend a lot more than you ever intended and way more than the camera cost in the first place. With the A6400 we think it's important to choose the right lenses for the job that deliver good results without costing a fortune.
Best lenses for the Sony A6400
Why you can trust Digital Camera World Our expert reviewers spend hours testing and comparing products and services so you can choose the best for you. Find out how we test.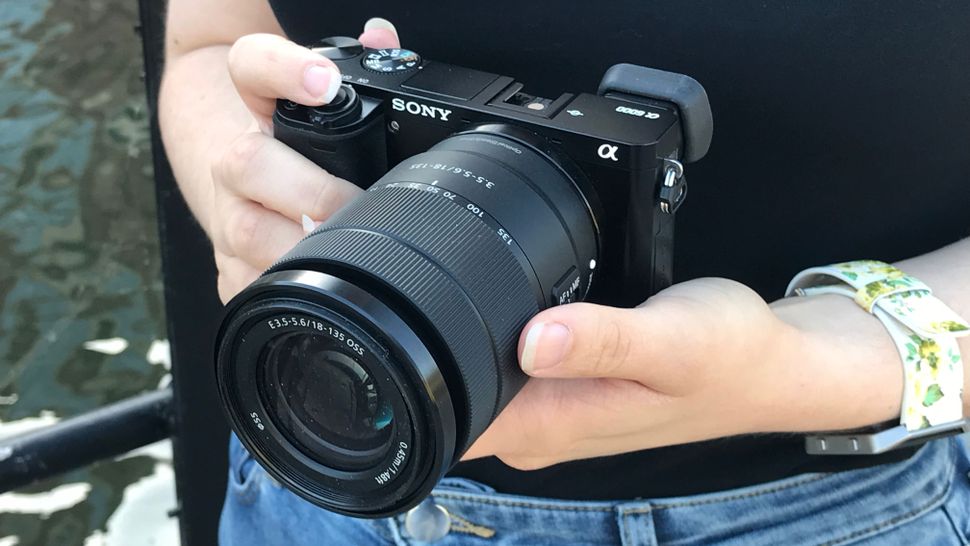 Frustrated by the short focal range of the standard Sony 16-50mm kit lens? Then get this! With an equivalent focal range of 27-200mm in full frame terms, the Sony E 18-135mm F3.5-5.6 OSS is practically a superzoom, but remains compact, neat and affordable and – unlike almost every other long-zoom lens – it holds its performance even at full zoom. What we like about this lens is its neat, cylindrical design, its fuss-free exterior, easy operation and in-built image stabilizer. Like a lot of modern mirrorless lenses, it does rely on digital as well as optical corrections, but the result is a long-range kit lens with far better image quality across the range than we would normally expect from a lens of this type.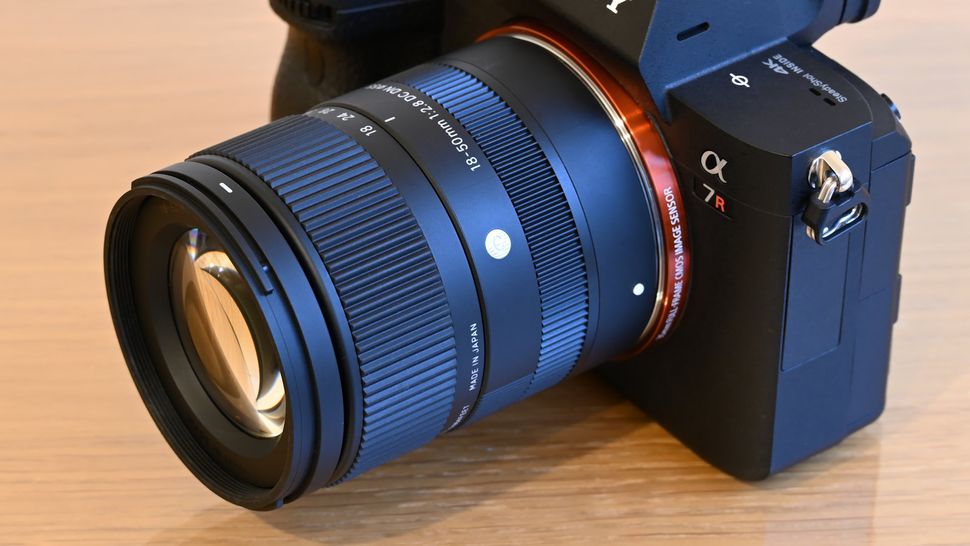 The Sony A6400 is usually sold with Sony's 16-50mm power zoom kit lens, which is very compact and convenient but optically a bit poor. If you want a step up in quality, one option is Sony's rather massive and expensive 16-55mm f/2.8 G, but we would pick this instead. The Sigma 18-50mm F2.8 DC DN offers a constant f/2.8 aperture, just like the Sony lens, with classic 3x zoom range for a standard zoom. Given its constant maximum aperture, the Sigma is remarkably compact (our shot shows it fitted to our Sony A7R III, but you'll get the idea). It's a well-built, weather-resistant lens with super-fast and virtually silent autofocus and impressive image quality. All in all, this Sigma is a little(ish) lens that really does punch well above its weight.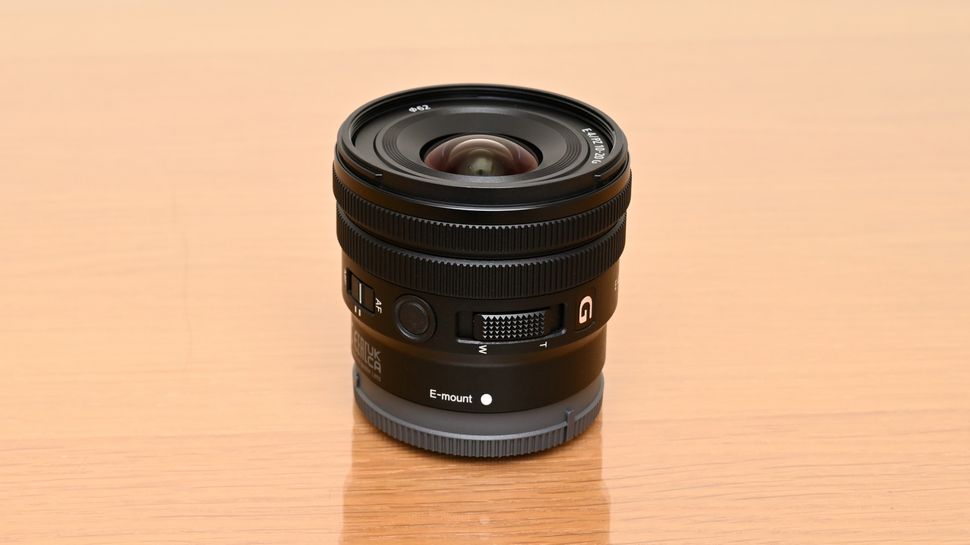 Sony also makes an older 10-18mm f/4 OSS which is a little cheaper than this one and also worth considering. The 10-18mm has optical stabilization, which is good for stills photography, but this new E PZ 10-20mm F4 G has a power zoom, which is ideal for video, so take your pick. The Sony E PZ 10-20mm F4 G is especially good for vloggers who need to film themselves and their background because it gives a wider angle of view than a regular zoom. It's also a great travel lens, ideal for narrow city streets, tall landmarks and spectacular interiors. Sadly, none of the ultra-wide lens options for the Sony A6400 are cheap, but its such a useful lens to have that we recommend it anyway.
A 70-200mm f/2.8 is a must-have lens for most professional photographers - but this fast telephoto is just a bit too big to fit on a small mirrorless camera like the Sony A6400. Tamron therefore has made this very slightly shorter 70-180mm which is smaller and significantly lighter than the Sony FE 70-200mm f/2.8 GM OSS. The Tamron has a super-fast and virtually silent autofocus system and delivered excellent image quality in our lab tests. The diaphragm is based on nine blades compared with the Sony lens's 11, but the aperture is nevertheless very well-rounded and bokeh remains beautiful when stopping down a little. Be warned though that this lens makes do without image stabilizer, so you will need to ensure you use a fast enough shutter speed to avoid camera shake.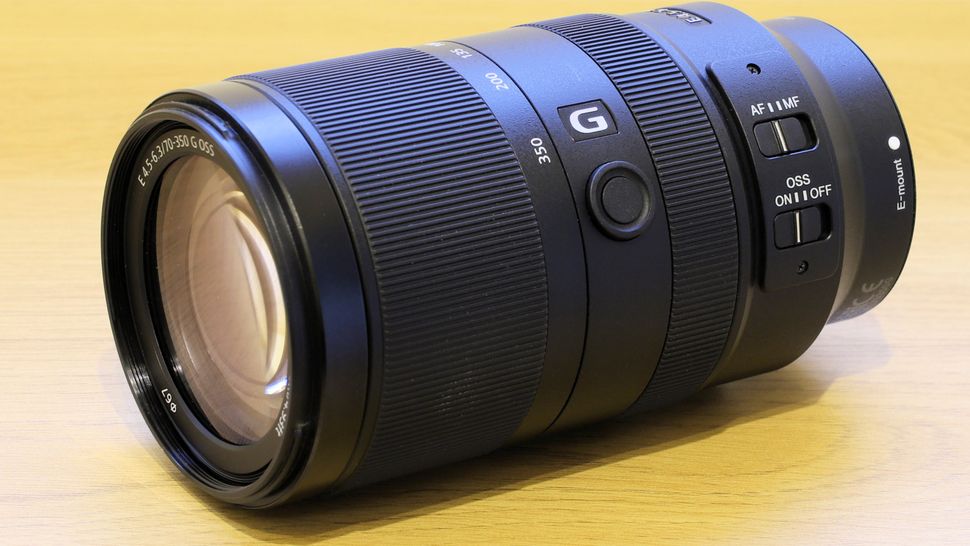 For longer range subjects you need a lens with big magnifying power but also the optical quality for sharp results. So while there is a cheaper and smaller Sony E 55-210mm lens, this is the one we would recommend for sports and wildlife fans. The Sony E 70-350mm f/4.5-6.3 G OSS is a fairly big and expensive lens, but it sports a 5x zoom range equating to 105-525mm on a full-frame body, so it's practically in super-telephoto territory. It might not have an ultra-fast maximum aperture, but the modest f/4.5-6.3 aperture rating enables a much more compact, lightweight build, and it does have Sony's OSS optical image stabilization system. It's a biggish lens, but offers huge range at an affordable price.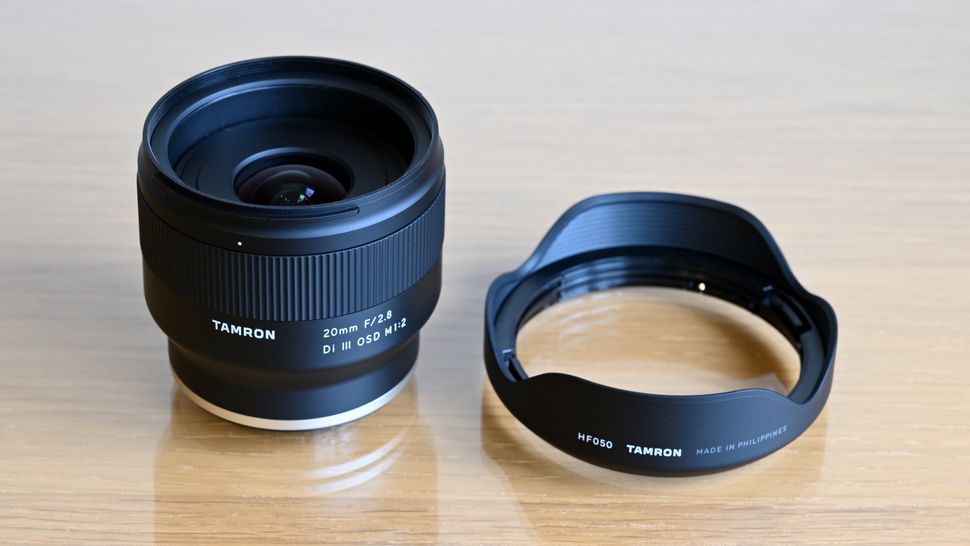 We said in the introduction that we wanted to include a couple of prime lenses, and this is the first. The Tamron 20mm f/2.8 Di III OSD M 1:2 is actually a full frame lens, so if you decide later to upgrade to a full frame Sony, this lens will work just fine. On a full frame camera it's a wide-angle prime, while fitted to a Sony A6400 it's equivalent to a 30mm lens – perfect as a semi-wideangle 'street photography' lens, in other words. Not only that, its 1:2 close up capability means it's half way (literally) towards a full macro lens, so it does two jobs not one. Best of all it's not too big and not too expensive, despite first rate optical performance, so it's a great buy for Sony A6400 users.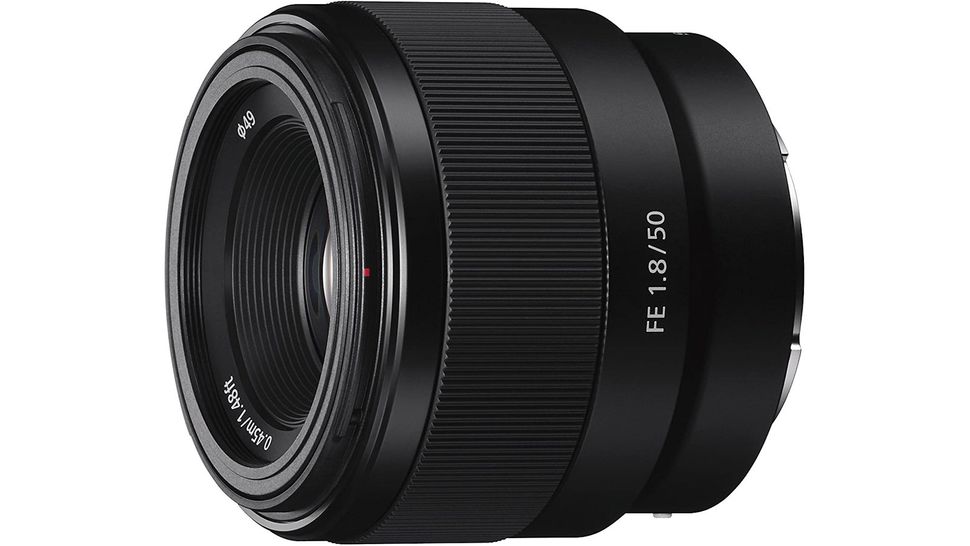 Here's another full frame Sony lens that makes a brilliant option for the Sony A6400. On a full frame camera, the Sony FE 50mm f/1.8 is a 'nifty fifty', a classic standard prime lens with an angle of view said to closely resemble the human field of vision. Fitted to the Sony A6400, with its smaller sensor, it gives the same angle of view as a 75mm lens, which is close to the ideal focal length for a portrait lens – it makes you stand a little further away, which delivers more flattering facial perspectives. The f/1.8 maximum aperture means you can create nicely defocused backgrounds, though if you're shooting video you may find there's some motor noise from the autofocus. At this price, though, the Sony FE 50mm f/1.8 is a bit of a bargain for Sony A6400 owners.
This is both a nifty fifty and an affordable macro lens with 1:1 magnification. It's not a Zeiss or a G Master, so it's designed as an affordable workaday lens for amateurs and enthusiasts. That's not to say it's a poor performer – far from it – but with no aperture ring and a modest f/2.8 maximum aperture, we would characterize this more as a macro lens than a 50mm (even though that is the focal length). If what you want is a fast 50mm prime for regular use, you would probably cross this off the list – but a great choice if you want to photograph insects, flowers or anything else where you want to get in really close for big magnification. Be warned that this lens is showing its age in terms of its autofocus performance!
• Read more: Best macro lenses
Portraiture and still life can be a struggle with a crop-sensor camera, especially if you want nice creamy bokeh, giving a sumptuous smoothness to defocused areas. With an 'effective' focal length of 85mm on a Sony A6400. series body, this becomes a classic lense for portrait photography. The f/1.4 aperture rating of this Sigma 56mm f/1.4 DC DN | C lens gives you full control over depth of field, allowing to create beautifully blurred backgrounds, to isolate your subject, at a very competitive price. In our tests, we remarked that it's well-built but small and light, and feels right at home on a compact mirrorless body. Even so, it goes large on performance, with rapid autofocus and superb image quality.
See our full Sigma 56mm f/1.4 DC DN Contemporary review
Although designed for full-frame Sony E-mount cameras, the Sigma 28-70mm f/2.8 is a great option for someone looking to invest in a compact, fast lens with a longer reach than a standard zoom. With an equivalent focal length of 24-105mm, it's great for portraits, street photography, still life or event but as it's pretty small too you could even take it traveling. It costs considerably less than a Sony-branded equivalent and although it isn't as sharp, it still performed very well in lab tests. This would be an especially good lens for someone who shoots both with a cropped sensor camera and a full-frame camera as it can be used on both adding to its versatility.
How we test lenses
We test lenses using both real-world sample images and lab tests. Our lab tests are carried out scientifically in controlled conditions using the Imatest testing suite, which consists of custom charts and analysis software that measures resolution in line widths/picture height, a measurement widely used in lens and camera testing. We find the combination of lab and real-world testing works best, as each reveals different qualities and characteristics.
Best Sony flashguns
Best Sony lenses
Best lenses for Sony A6000 cameras
Best lenses for Sony ZV-E10