If you're a taker of selfies, a vlogger or an adventure filmmaker, GoPro's new flagship camera is made for you. There was a time when action cameras were primarily for capturing sports, but the new GoPro Hero 9 Black pushes in a new direction by including a front-mounted LCD 'selfie' screen to challenge the DJI Osmo Action and the Akaso Brave 7 LE.
However, there's plenty on the Hero9 Black for the all-rounder. As well as upping the resolution to 5K for video, it increases photos to 20MP and adds the ability to capture 14.7MP stills from video, too. Add improved image stabilization , improved time-lapses and a longer-lasting battery and the Hero9 Black is the best GoPro we have seen to date, and probably the best action camera to boot – not to mention one of the best cameras with GPS.
GoPro Hero 9 Black: Design and screen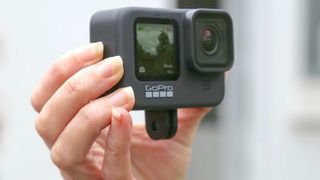 While there are many similarities between them, the Hero9 Black is physically different to the Hero 8 Black. It's larger in every aspect at 71x55x33.6mm and 158g, which is something of a surprise, though it's hardly obese. That's largely down to the inclusion on the Hero 9 Black of two new displays. On the rear it's a simple upgrade, with a larger 2.27-inch display. That's 16% larger than on the Hero8 Black, slightly bigger than on the Akaso Brave 7 LE, but a tad smaller than on the DJI Osmo Action. Bright enough in all but the sunniest conditions, this touchscreen is nevertheless not as responsive as it could be.
It's on the front where you'll find the biggest upgrade with a built-in 1.4-inch display (identical in size to the DJI Osmo Action, but slightly smaller than on the Akaso Brave 7 LE) that can be used as a live preview screen for framing a selfie or a piece to camera. Even more usefully, that can be done in 'actual' format, which presents it as a widescreen image with black bars above and below, or 'full screen', which works fine if you just want to make sure you're in the centre of a shot or a video. That front screen can also be switched to 'status only' to show the remaining battery power, resolution and the current mode – as on the Hero8 Black (albeit now in color) – or even completely deactivated.
The other new feature is a return to a removable glass lens protector. As well as meaning that third party ND filters can be used, from October it will be able to take a GoPro Max Lens Mod accessory (more on that below).
The Hero 9 Black's buttons are slightly larger and protrude more, which makes them easier to operate when wearing gloves. As always, this GoPro is waterproof to 33ft/10m, and the folding mounting fingers on the undercarriage remain from the Hero8 Black.
Finally, instead of arriving in a horrible thick transparent plastic casing, the Hero9 Black comes in a soft travel case. About time, too.
GoPro Hero 9 Black: Video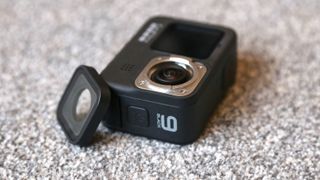 Hero9 Black has a 23.6 MP sensor, which in turn means it can capture video at 5K in 30 frames per second (fps) at 100Mbps. If that's impressive, it's also incredibly capacity-hungry; the 4K 60fps is probably the one to go for if you're after both efficiency and smoothness. The general step-up in resolution also means the abandoning of 720p, with faux-lens options comprising SuperView (16mm), wide (16-34mm) and linear (19-39mm) and narrow (27mm).
Despite the appearance of 5K the must-have feature is Hypersmooth 3.0, which means cleverly stabilized footage across all resolutions, with a 'boost' feature also available.
The linear view also has 360º camera-style auto-correct horizon leveling that happens in-camera. In theory, that means easy-to-watch footage where the horizon stays level. It's another feature for vloggers, and in practice it's imprecise and laggy; expect it to improve on future GoPro cameras. In all other modes the Hero9 Black captures peerless video that has plenty of color, contrast and shadow detail, with a Boost option to really smooth things out when the action gets choppy.
Low-light video in 'night mode' is far less impressive and a touch noisy, with a new HDR night-lapse of the night sky for an hour looking reasonably good. There's also a new 'scheduled capture' mode for filming video or, more likely, time-lapses, at a pre-ordained time. For example, you could go to bed in Iceland and set your Hero9 Black to film the Northern Lights for you … ditto a sunrise while you sleep-in. You can also set it to film for, say, an hour, before it switches itself off.
In practice, time-lapses are often the way to go on action cameras, which is why we like the TimeWarp 3.0 mode. Best used for endurance activities, such as hiking, though also useful for skiing and cycling, TimeWarp 3.0 produces fast-slow-fast footage where sped-up video is followed by a slow-down to real-before speeding back up. Called 'speed ramp', it now comes with audio, and there's a new slo-mo option.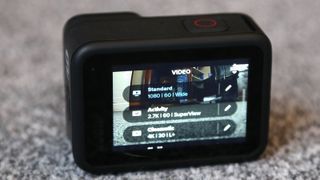 Also new to the Hero9 Black is a 30-second looping video buffer for video to avoid missing unexpected moments, which is for filming anything else where spontaneous events are everything. Practically speaking it will avoid having to take endless short videos only to delete them all later.
Not surprisingly given the WFH craze the Hero9 Black can be used as a 1080p widescreen webcam. Mac users require the GoPro Webcam app and Windows users needing a BETA version, though in our test on a Mac we couldn't get the app to successfully install and launch.
There's also an option to use the Hero9 Black as a streaming camera and to live stream 1080p video to YouTube, Twitch, Facebook Profiles and Facebook Pages. It even works with HyperSmooth 3.0 switched-on.
GoPro Hero 9 Black: video samples
4K video shot with HyperSmooth Boost on GoPro Hero 9 Black
Timelapse video show with GoPro Hero 9 Black
Timewarp video show with GoPro Hero 9 Black
Nightlapse video show with GoPro Hero 9 Black
GoPro Hero 9 Black: Photos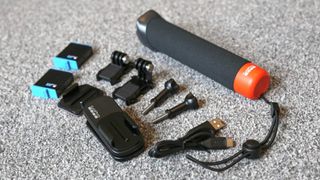 Action cameras are roundly ignored as photographic devices by some users, but that's going to change with the arrival of the Hero9 Black. That's partly because, like the Akaso Brave 7 LE, the Hero9 Black can take 20MP still photos.
It offers wide (16-34mm) and linear (19-39mm) lens modes, each allowing 2x digital zoom options, and a fixed narrow mode (27mm), all of which feature a delay shutter option for 3s and 10s. There's also a LiveBurst (motion photos), Burst (25 photos per second) and Night Photo modes, with the latter respectable and easily outshining the Hero9 Black's video exploits in the dark.
As well as RAW support the Hero9 Black also has HDR and SuperPhoto, the latter of which captures excellent dynamic range, though taking HDR and SuperPhoto images means a few seconds' wait for processing. Manual mode allows tweaks up to shutter speed of 30 seconds and ISO up to 6400.
However, perhaps more important than all of that is the Hero9 Black's new 'save frame' feature; playback any video on the app and it's a one-button instruction to save a 14.7MP still image to your phone. It means you can stick to video and think about photos later.
GoPro Hero 9 Black sample images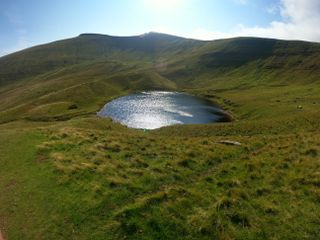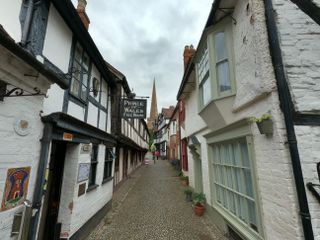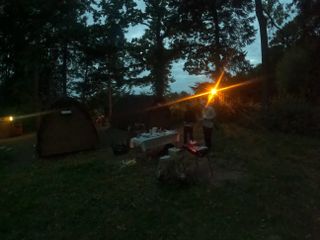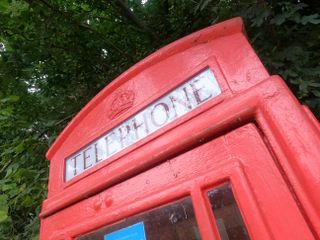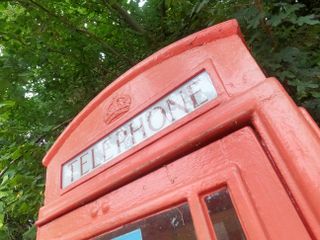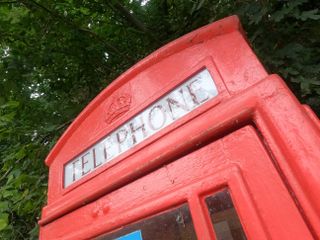 Battery and connections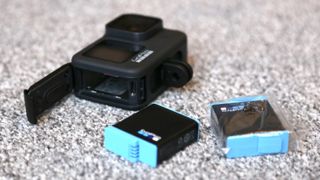 The GoPro Hero9 Black's battery is different to those that have come before. Not only is it physically bigger, but it's rated at 1,720mAh, which is a third more powerful than previous models. Sadly it's not backwards-compatible with older GoPros – there's no way you could even get it inside another model's compartment – but we're not too annoyed because it's now driving two displays and a larger sensor.
GoPro also claims that its bigger battery helps with performance in cold temperatures, but that proved tricky to test during September.
The battery life of the Hero9 Black is rated by GoPro at 101 minutes when filming in 1080p. Our test of it running at 5K saw the Hero9 Black last for 90 minutes (though completely filling a 64GB microSD card and running really hot). During several 4-hour sessions with the camera when it was used sporadically to film snippets of video, take lots of photos and a good few time-lapses it rarely dropped below 50% charge. Either way, this camera has plenty of stamina relative to other action cameras, and its USB-C allows you to use it while plugged into a battery or a computer.
Getting photos off the Hero9 Black means extracting the microSD card or using GoPro's app or desktop software. The latter is pretty rudimentary, but the app is intuitive, reliable and enjoyable to use. That's pretty rare for action cameras. Transferring to a phone quickly, the Bluetooth-initiated WiFi Direct link between the devices starts-up easily and stays connected. With the app running on a phone it's possible to edit videos and offload everything to the (paid-for) GoPro Plus cloud back-up service. That's a relief because the touchscreen isn't as responsive as it could be, with ghost-presses and mistakes common.
MediaMods for the GoPro Hero 9 Black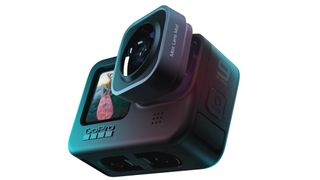 GoPro now has a suite of modular accessories – the Media Mod, Light Mod and Display Mod. The Media Mod, which physically supports the other two, will now be available in a version specific to the larger Hero9 Black.
However, given the inclusion on the Hero9 Black of a front-facing color screen, the Display Mod seems less attractive, though its built-in rechargeable battery and micro-HDMI connector may still constitute an upgrade for serious filmmakers.
However, the most important new accessory only for the Hero9 Black is the Max Lens Mod accessory, which retails for $99.99. This into play a few features hitherto only found on the GoPro Max, including 360º horizon lock (so the camera can be rotated through 360º) and an ultra-wide 155º Max SuperView mode, which will work up to 2.7K 60 fps. With the Max Lens Mode attached there will be a mode that adds Max HyperSmooth and Max SuperView.
GoPro Hero 9 Black: Verdict
Is the Hero 9 Black the best GoPro ever? Surely, it is. Detailed, clean and smooth, stable video in well-lit environments is assured, while an improved ability with photos – and that upsized sensor – means higher resolutions and grabs from videos that have a decent amount of detail. The increased size of the Hero9 Black is a little concerning, but it remains pocket-sized and, besides, the appearance of a larger rear screen and a front screen for selfies and vlogging surely makes the extra millimetres worthwhile. That may not apply to the upcoming Max Lens Mod accessory.
However, the Hero9 Black isn't really about hardware. The in-camera software is excellent, with image stabilization impressing as well as the tweaked TimeWarp 3.0 mode. The smartphone app is the icing on the cake, offering trouble-free hook-up to the Hero9 Black before initiating easy to use control, settings tweaks, file transfer and simple edits. That's key because the touchscreen on the Hero9 Black itself – while bigger in size – isn't as responsive as it could be, and is fiddly to use.
Whether GoPro's latest flagship is worth the extra cash will depend on your own filmmaking ambitions, but despite a few letdowns it's clear that the action camera crown has passed once again to the impressive, easy to use and thoroughly enjoyable Hero 9 Black.
See also
Best action cameras