Canon is yet to produce an APS-C camera using the new RF mount, but recent rumors suggest that Canon is planning on releasing an APS-C Canon EOS R7. Conventional wisdom suggests an APS-C camera with the new mount is a good idea, as it provides an entry-level springboard into a particular lens system.
However, I believe Canon should skip producing an RF mount APS-C camera altogether and instead focus solely on its full-frame line of cameras.
• Read more: Best Canon RF lenses
For years, Canon APS-C cameras have been a popular option. This is because they sit at much lower price points than many full-frame camera options, making them more affordable for beginner photographers. Several APS-C cameras from Canon cost less than $500, which is a much easier investment to make than an expensive full frame camera.
However, the industry has changed a lot over the past few years and I believe that a cheap APS-C camera is probably the wrong answer. Instead, an inexpensive full-frame camera could potentially be the better option.
The implications of medium format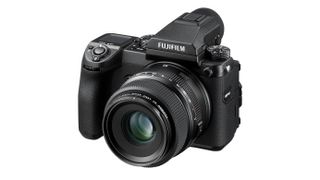 Medium format cameras have traditionally been far more expensive than high end full frame cameras. However, the smaller sensor medium format variant from recent years has begun to make it much more affordable, blurring the lines between full frame and medium format.
Fujifilm is the company that can be credited for making medium format more affordable. Competitive pricing has meant that medium format cameras such as the Fujifilm GFX 50R are actually less expensive than full frame cameras such as the Canon EOS-1D X Mark III.
Plus, recent rumors are even suggesting that Fujifilm is due to release a 100MP GFX series camera that will be more affordable than the current Fujifilm GFX 100. It's not beyond the realm of possibility that these substantial drops in pricing for medium format cameras could soon begin to affect full frame sales.
Fujifilm have confirmed on several occasions that they intend on making medium format far more affordable and a better alternative to full-frame. Based on that, full-frame cameras will inevitably need to reduce in price to accommodate the shift in the market.
Entry-level full-frame cameras
Not so long ago, the least expensive option for full-frame was around $2,000. In just a few short years this has effectively been halved with cameras such as the Canon EOS RP. It's not a huge stretch to think that Canon could bring this price point down even further over the next year or so.
If Canon can produce a full-frame option for less than $500, it would begin to make APS-C a far less attractive option. As one of the few companies on the market that produces its own sensors, there's far greater scope for Canon to be able to produce more affordable full frame options than other manufacturers.
Current APS-C cameras are sufficient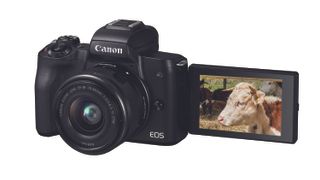 We don't have to throw the baby out with the bath water. Just because there's little point in Canon producing new APS-C cameras, that doesn't mean that they should all be taken off the market. Canon could comfortably continue producing entry level DSLR cameras with APS-C sensors in the transition into making full frame more affordable. These cameras are far more popular than many of Canon full-frame options – and probably won't lose that popularity anytime soon.
Canon also has the EOS M series of cameras for those that wish to purchase a mirrorless APS-C camera. Based on the existing line of popular options it really doesn't make sense to fragment things further by producing another line of APS-C cameras.
The EOS M line of cameras could continue being a separate series to the RF mount system. For vloggers, and creatives that require a small and compact system, this line of cameras could be a great option. There really is no need for Canon to merge all of its cameras to operate under one mount. That separation of mounts could actually offer a clear stance on what each system is designed for.
Even if Canon doesn't produce a full-frame option that sits below the $500 mark, EOS M cameras could comfortably hold that position for the company.
The RF mount is better for full frame
As controversial as it may seem, full frame is better than APS-C in many categories. Image quality is a clear area where full frame cameras offer better results and the difference is far from negligible.
The RF mount also consists of high-end RF lenses that produce incredible results. It would be odd to use this massive mount on a smaller body only to produce worse performing lenses. This is why having a separation between the RF mount and EOS M series would actually work better.
I can appreciate that some kinds of photography benefit from a smaller sensor. For example, wildlife photography tends to be easier with the extra reach afforded by APS-C bodies. Having said that, these benefits can be easily reproduced by simply using a lens extender.
There really is no reason for Canon to produce an RF mount APS-C camera because there are no real benefits. Having some lenses that only cover a small sensor and others that cover the full-frame sensor is not only confusing, but frustrating when on a single mount. For this and many other reasons, the RF mount should remain a full-frame system and the EOS M mount should continue as the APS-C option.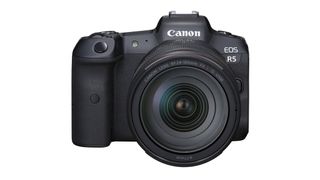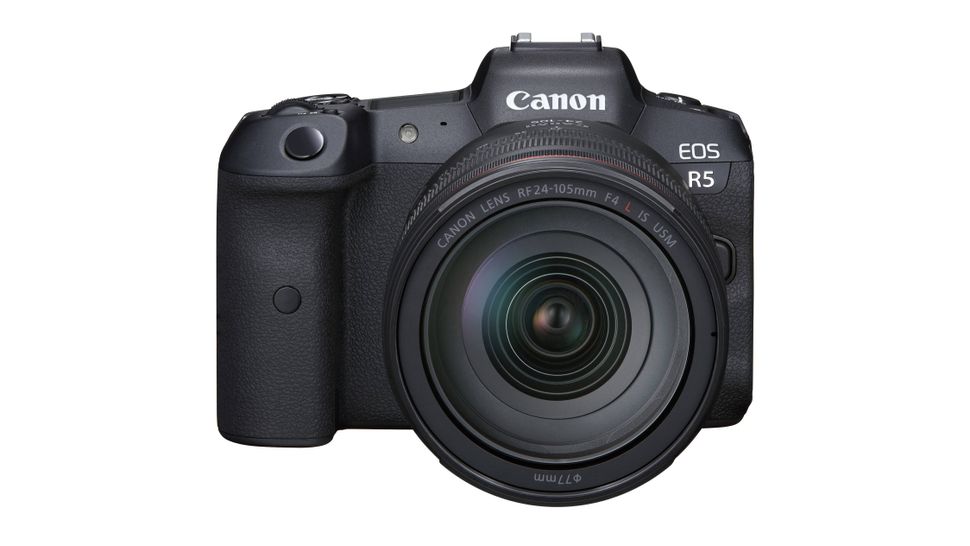 Final thoughts
There's a good chance that Canon will produce an RF mount APS-C camera however, I do feel that this could potentially muddy the water. Alternatively, keeping the RF system completely full-frame could prevent a lot of confusion and also ensure a clear separation between the formats. The EOS M line of cameras could comfortably service any APS-C cameras that Canon wishes to produce.
Instead of having an APS-C camera as the entry point for the RF mount, entry level cameras such as the Canon EOS RP could fill that position instead. This also means that when photographers upgrade their cameras, their lenses don't suddenly become incompatible.
Ultimately, by retaining the RF mount as a full frame system and using the EOS M line-up for APS-C bodies, Canon would be able to provide a clearly defined system for photographers to choose from.
Read more:
Best Canon cameras
Best mirrorless cameras
Best professional cameras
Mirrorless vs DSLR cameras
Canon EOS R5 review
Canon EOS R6 review