The Samsung Galaxy S20 Plus, and its siblings, are some of the best camera phones you can buy right now. If you have had your eye on one of these 5G handsets, then we have just spotted some spectacular deals on them from Three, that could well take your fancy - and particularly if you like lots of data allowance every month.
The most appetizing deal, in our eyes, is the one on the quad-camera Samsung S20 Plus. For just £47 a month, you get unlimited calls and texts, and generous 100GB of data. It is a pretty-standard 24-month contract, and you just pay £29 up front for the handset.
You get the usual Three benefits too, of course, including the ability to roam for free in over 70 countries around the world (as and when that is possible!). There is access to the Go Binge service - which essentially means that certain services such as Netflix don't can't towards that 100GB of data a month. And, importantly for home working, you can use your data allowance for a personal hotspot, allowing you to wirelessly tether your phone to your laptop.
You can also get a very similar 24-month contract deal on the other two flagship models in the S20 family with this set of allowances. The Galaxy S20 you pay a reduced £45 per month, and for the larger and most photographically-gifted Galaxy S20 Ultra you will be charged £65/m. The upfront handset cost for both remains £29.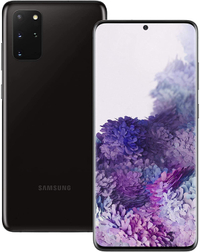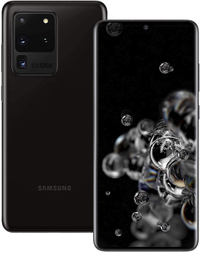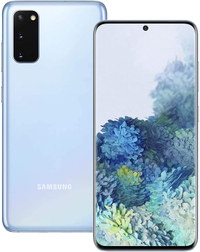 • The best camera phone in 2020
• Best budget camera phone
• Best selfie sticks for your smartphone
• The best iPhone tripods
• The best gimbals for your iPhone, GoPro and camera
• The best phone cases to protect your camera phone
• The best 5G phone for photographers