Venus Optics has announced the smallest lens in its lineup, the Laowa 10mm f/2 Zero-D MFT – a ultra wide-angle optic that's so small, it's the same height as a stack of four Oreo cookies!
While the Laowa 10mm f/2 Zero-D MFT (Micro Four Thirds) has the specs to rank among the best wide-angle lenses, it's not actually the widest lens made by the manufacturer. That honor goes to the Laowa 4mm f/2.8 Fisheye (though that, as the name suggests, is a circular fisheye lens rather than a pure wide-angle).
Still, with its equivalent full-frame focal length of 20mm (possessing a 96° angle of view), the Laowa 10mm is still a ridiculously wide lens – and it has an almost ridiculously wide aperture, too, being a very speedy f/2.
Speaking of the aperture, the lens marks something of a departure for Laowa as it is the manufacturer's first lens that comes equipped with a CPU chip, motor and electronic contacts.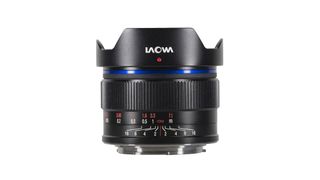 While it remains a manual focus optic, this means that you can now adjust the aperture using the camera body, and focus magnification can be triggered when rotating the focus ring. And, of course, your metadata will now be recorded in the EXIF information of your files.
The lens is a genuine pocket-sized prime, measuring a dinky 53 x 41mm and weighting a paltry 125g. It has a 46mm filter thread, enabling you to use it for all manner of shooting from architecture to astrophotography and landscapes to interiors. And with a useful 120mm minimum focusing distance, it becomes even more versatile.
The optical construction consists of 11 lens elements in 7 groups, with 5 aperture blades. It is also the second Micro Four Thirds to feature Laowa's Zero-D technology – which we have found to be historically brilliant at controlling (if not outright eliminating) distortion.
The Laowa 10mm f/2 Zero-D MFT lens is available for $399 (approximately £295.47 / AU$524.22) direct from Venus Optics.
Read more:
Laowa 4mm f/2.8 Fisheye review
Laowa 11mm f/4.5 FF RL review
Laowa 15mm f/2 Zero-D review