Leading camera bag maker Lowepro has expanded its Photo Active line-up by launching two new toploader bags for contemporary mirrorless camera setups.
Whether used on day hikes or for vacation travel, the new bags will afford enthusiast photographers solid protection for their gear – and two sizes are available.
The Lowepro Photo Active TLZ 45 AW measures 19 x 40 x 24cm / 5.9 x 4.3 x 6.1in (L x W x H) and will accommodate a premium mirrorless camera with a 24-70mm lens attached (a Sony Alpha 9 with 24-70mm f/2.8, for example), plus a spare battery, one or two filters and compact accessories.
The Lowepro Photo Active TLZ 50 AW measures 21 x 15 x 30.5cm / 6.9 x 4.9 x 8.7in (L x W x H) and can take a premium mirrorless camera attached to a 70-200mm lens (eg a Sony Alpha 9 with 70-200mm f/2.8 lens), plus a spare battery, one or two filters and small accessories.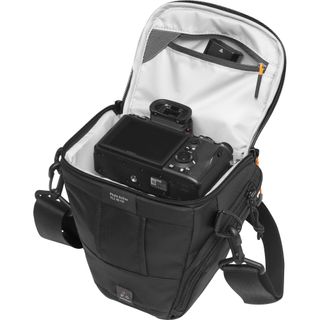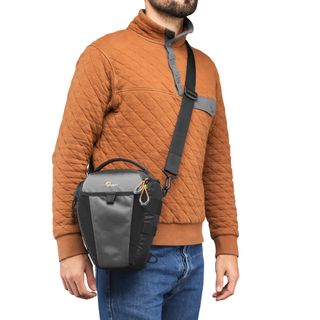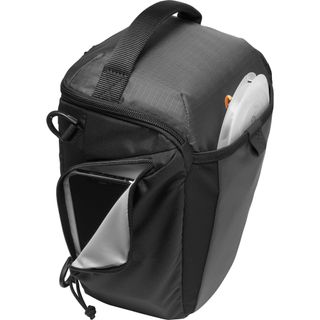 Lowepro Photo Active toploaders: key features
Both bags can be worn in two ways: across the body using the adjustable shoulder strap, or attached at the waist via the built-in belt loop.
Equipment is easy to reach and quick access to it is a priority, so users can capture the shots they want without having to miss any decisive moments.
Design features common to both bags include an interior zippered pocket, for organising small items like memory cards and batteries, and a zippered external pocket for storing the likes of a phablet (large camera phone).
On the outside, wide padded web handles offer increased comfort while a double-slider 360 zipper facilitates easy loading and access.
And protection from the elements is provided, too, courtesy of the included All Weather AW Cover, which will keep rain, snow, dust and sand away from your cherished camera equipment.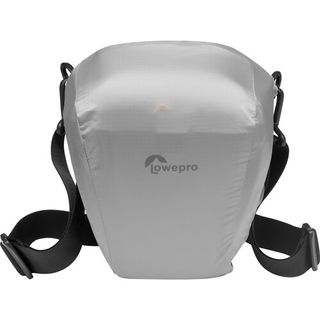 New toploaders complete the Photo Active range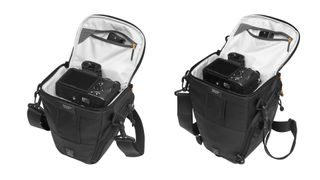 The new Photo Active TLZ bags join the Lowepro Photo Active BP 200 and BP 300 backpacks to complete the Photo Active collection.
Like the toploaders, these backpacks are the ideal choice for enthusiast photographers who require a lightweight, rugged outdoor camera pack for outdoor adventures or everyday use.
Featuring dual side-access and the clever QuickShelf divider system, the Photo Active BP 200 and BP 300 will keep camera and video gear protected and accessible.
Photo Active TLZ toploader specifications: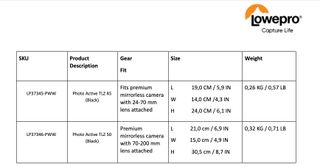 The Lowepro Photo Active TLZ 45 AW has a two-litre capacity and is on sale now, priced at £44.95/$49.95.
The Lowepro Photo Active TLZ 50 AW has a four-litre capacity and is available now, with a retail price of £54.95/$59.95.
Read more:
The best camera bags you can buy
The best camera backpacks you can buy
The best messenger bags for photographers