The yearly IBC International Broadcasting Convention exhibition and conference is once again taking over the Amsterdam RAI in the Netherlands this week, hosting over 40,000 visitors from around the globe from 15-18 September.
Some of the biggest names in broadcast and imaging will be there at IBC 2023, including camera manufacturers like Arri, Blackmagic Design, Canon, Nikon, Fujifilm, Sony and Panasonic – along with software and accessory brands like Adobe, Atomos, Sigma and Toshiba. In all, IBC expects there will be 1,700 exhibitors this year from 170 different countries.
What is IBC 2023?
Billed as "the premier annual event for professionals engaged in the creation, management and delivery of entertainment", IBC is operated by a partnership of six leading international broadcast bodies: IABM, the IEEE Broadcast Technology Society, the Institute of Engineering and Technology, the Royal Television Society, the Society for Broadcast Professionals, and SMPTE.
In addition to its huge exhibition area, its comprehensive conference program encompasses everything from the technical side of broadcast technology to cinema screenings of the latest blockbusters. episodes with a panel by the production . In one session, Google will explore how AI can be used to improve content production and personalize audience experiences. And the keynote address, is being given Marco Tempest from NASA's Jet Propulsion Laboratory who is a thought leader in augmented reality (AR), and virtual reality (VR).
With 8K video having fast become a staple of cinematography discussion, and the rapid relevance of 5G in the broadcast and technology sector, we're expecting some very exciting things to find their way onto the show floor…
IBC 2023 announcements & rumors
The show has not begun yet, but in the lead up, lots of major manufacturers are announcing new products that it will be unveiling to the public for the first time at IBC. These are the ones we have seen so far…
Canon
Canon is launching its first range of RF-mount cinema lenses at IBC 2023. There are seven different primes in the set - 14mm T3.1, 20mm T1.5, 24mm T1.5, 35mm T1.5, 50mm T1.3, 85mm T1.3, and a 135mm T2.2.
The focal lengths and maximum apertures are the same as those found on Canon's existing series of cine lenses for the EF and PL mounts - but the lenses have been remodelled to make them fully compatible with the full-frame RF mirrorless camera mount.
Read more...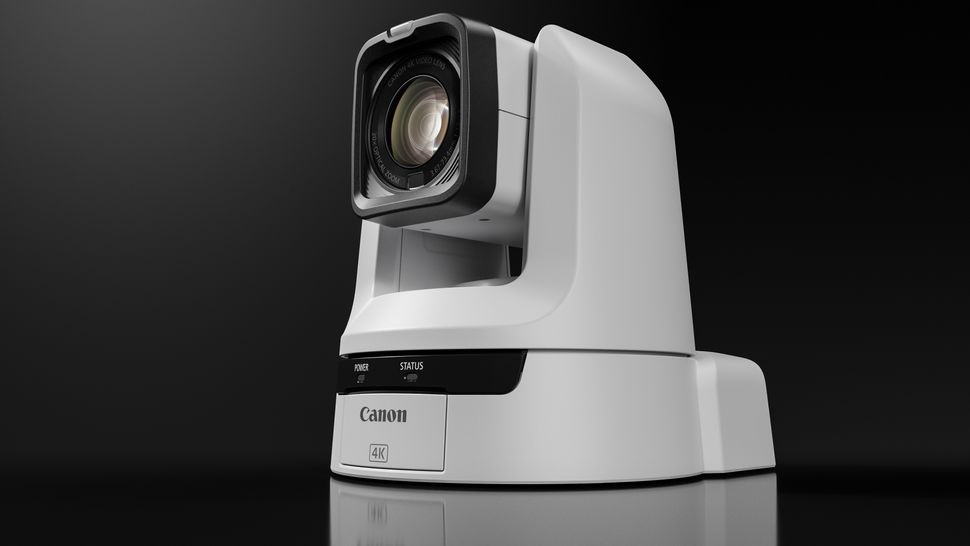 Also new for Canon at the IBC show, is its cheapest PTZ camera to date. The indoor Canon CR-N100 offers 4K shooting and a 20x zoom range - on top of the remotely-operated pan-tilt motorized head.
Additionally Canon is showing a PTZ control deck, that is capable of remotely controlling up to 200 PTZ cameras.
See more...
Sony
Sony is already teasing that they will be launching a new member of the CineAlta range that looks like it will be a successor or a sibling to the full-frame Sony Venice cinema camera. Called the Burano (named after one of the islands off Venice), this will be announced on September 12 at 10:00 EDT, 15:00 BST, and can be followed live on the Sony camera YouTube channel
Read more...
Cooke Optics
Premium cine lens brand Cooke is introducing its most affordable and most lightweight range of lenses ever. At $4,500 each, they are a fraction of the price of its existing products, and are designed to attract a new generation of cinematographers to the advantages of what has become known as The Cooke Look. The full SP3 range will include 25mm, 32mm, 50mm, 75mm, 100mm lenses - all with a maximum T2.4 iris openings, and with 9-bladed diaphragms.
Read more...

Nikon
Nikon subsidiary MRMC has already announced that it is launching its new SR-1 Camera Robot at the show. This remote-controlled pan-tilt head is designed to allow professional DSLR and mirrorless cameras to take pictures from positions they couldn't usually reach. Weighing in at just 4.7kg, it is one of the lightest robotic products that the British company has produced.
Read more...

Hollyland
Hollyland is best known for its microphones and audio products. But this year it is branching out in a new direction with the VenusLiv, a dedicated streaming camera. This has a built-in 3x optical zoom, and offers plug-and-play operation - thanks to UVC support, allowing it to be seen by your computer as a webcam, without the need for a capture card. A key selling point is the 5in touchcrreen, which can be used in vertical or horizontal format - allowing you to switch from TikTok to YouTube formats with ease.
Read more…
Fujifilm
With the Fujifilm X-Summit having just taken place in Stockholm, IBC will be one of the first places you can see its new Fujiflm GFX 100S camera, which offers 8K shooting at 30fps, and 1080P at 120fps. The 100 megapixel camera boasts 8-stop IBIS, a buffer that is twice the size of its predecessor, and a 8fps motordrive setting.
Read more...
We'll keep updating this page, adding more news and rumors as we here them in the lead-up to the show, and when the exhibition actually gets underway on September 15.
Read more:
Camera rumors: what new cameras are coming out this year?