Despite the widespread calamity surrounding the Samsung Galaxy Fold launch, that hasn't put other manufacturer off folding phone technology. In fact, Google has now confirmed that it is working on a foldable version of its Pixel camera phone.
The confirmation came in the midst of this week's Google Pixel 3a announcement, as Mario Queiroz – Vice President of Product Management and lead developer on Pixel – revealed that the company has been hard at work on folding phones for some time.
"We're definitely prototyping the technology. We've been doing it for a long time," Queiroz told CNET. "We're prototyping foldable displays and many other new hardware technologies."
However, he added that right now the folding tech isn't a sufficiently strong USP with a true practical application. "I don't think there's a clear use case yet." Quieroz doesn't believe that increased screen size alone is enough. "I think it needs to be more innovative than that.
"The use case is going to need to be something where you go, 'Hey, I definitely need to have this.' Right now, you don't need to have a foldable. It's kind of a 'nice-to-have.'"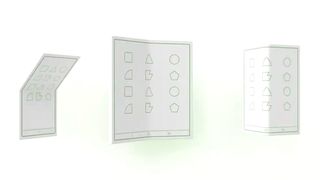 Google is wary about bringing products to market that are technologically cool, but don't serve a real purpose beyond that. So, while the Pixel 3a merits its release by being in the best camera phone conversation, the company doesn't see a genuine need for a new foldable phone at this point.
Indeed, at the Google I/O 2019 keynote, Android Director Stephanie Cuthbertson was excited for the potential of foldables, but echoed the company's reservations about the fledgling technology.
She conceded that foldables "might just change the future of mobile computing", but added the caveat that the devices are "early" and might be premature – something born out by the Galaxy Fold's very public failings.
A folding Google Pixel is already on the drawing board, then, and could well arrive before long, but the company is waiting until foldable phones are proved to be more than just a gimmick.
Read more:
Google Pixel 3a & XL: premium camera phone performance at mid-range prices
The best camera phone in 2019
New Google modular phone patent teases the ultimate upgradeable camera phone