The world of the best all-in-one gimbal cameras is a competitive one, and now there are some new head-turners on the block. Chinese firm FeiyuTech has announced the FeiyuPocket 2S and FeiyuPocket 2, two new portable gimbal cameras for videographers with some attention-grabbing features.
The FeiyuPocket2S is the showboat of the two, as it features a magnetically detachable head and handle, allowing users to experiment with a host of different shooting angles. You can still use the controls on the handle to operate the camera, even when it's physically detached from the head. The fact that it's magnetic also makes it wearable and mountable, opening up new possibilities for action camera-style POV shooting - making it a useful helmet camera option.
It's equipped with a 130° ultra wide-angle lens, and supports Wide Dynamic Range (WDR) shooting to help produce a clear image in challenging light conditions. It also supports HDMI output, and according to FeiyuTech, will produce a generally cleaner image, with less flicker and better colors.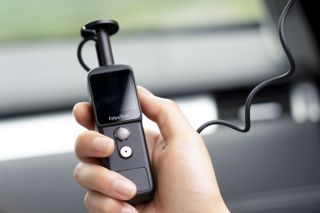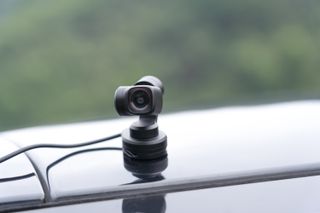 In other respects, the FeiyuPocket 2S shares a lot of DNA with the FeiyuPocket 2, which is a more straightforward update on the original FeiyuPocket. Both of these new gimbal cameras will shoot 4K video at 60p, with a bit-rate of up to 120MBps and a handy anti-distortion mode for smoother-than-ever footage. Both new cameras can capture still images at 12MP resolution, and come with some useful photography modes like Panoramic, Beauty, and AI Face Recognition. Both gimbals use a 3-axis stabilization system for keeping footage smooth.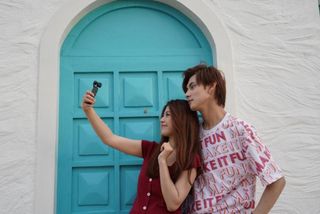 It's clear that FeiyuTech are making a play for streamers with these new cameras, particularly the 2S. Commenting on the launch, Eric Wei, Founder of FeiyuTech said, "Live broadcasts and short videos have become mainstream all over the world. Video shooting is no longer exclusive to professional photographers… This live broadcast trend encourages photography manufacturers to develop and produce devices with more useful, diversified functions, compact size, and simple operations."
With its multi-functional abilities, the FeiyuPocket 2S could prove to be a serious rival to the likes of the DJI Pocket 2 or the original DJI Osmo Pocket, with lots of extra features to tempt serious vloggers and streamers.
The FeiyuPocket 2 is pitched more for casual users and amateurs – though at its launch price of $359, it's currently a good deal more expensive than the Osmo Pocket.
The FeiyuPocket2S is not quite available yet – a crowdfunding campaign for the camera is due to start on IndieGogo soon. You can register now for access to exclusive discounts if it has caught your interest.
Read more
Best gimbals for iPhones, GoPros, and cameras
Best selfie sticks
Best phone tripods and supports
Best add-on lenses for phones
Best iPhone power banks