According to Photo Rumors, a new telephoto prime lens could be about to launch. Chinese lens manufacturer Zhongyi Optics, makers of lenses like the Mitakon Speedmaster range, looks set to announce a 200mm f/4 for no fewer than NINE different lens mounts: Canon EF and RF, Nikon F and Z, Sony E, Fuji X, L mount, and even the Fuji GFX and Hasselblad XCD medium-format mounts, on which the lens is likely to have an effective focal length of roughly 158mm.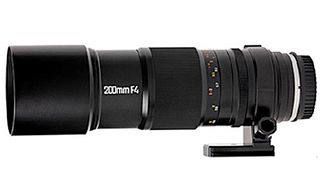 The lens itself is said to be made up of 11 elements in 7 groups and will contain 9 aperture blades. Minimum focus distance is listed as 0.48mnm, and the lens takes 67mm filters. Size wise, the 75x205mm dimensions are similar to those of a full-frame 70-200mm f/4 optic, though at 1300g, the Zhongyi lens is almost as heavy as a 70-200mm f/2.8.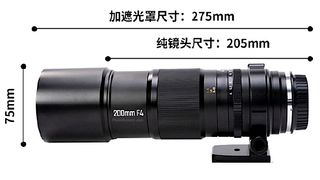 As this is a lens available for so many different camera mounts, it's almost certainly going to lack autofocus, optical image stabilisation, or indeed any electrical contacts to communicate with the host camera. As a result of this no-frills design, the cost of the lens is predicted to be relatively accessible - 3980 yuan, or around $600.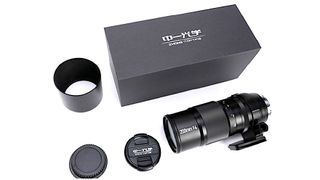 However, while manual focus primes can work well at shorter focal lengths up to around the portrait/85mm mark, a manual focus, non-stabilized 200mm lens could well be a hard beast to tame. A wafer-thin focal plane at 200mm will necessitate ultra-precise focussing - not easy when tracking a moving subject - and with no stabilisation, handheld shooting won't be easy.
We'll reserve full judgement until which time we can actually test the lens. But after we recently reviewed this fully manual telephoto prime which was darned near unusable, we're now rather sceptical of cut-price telephoto lenses.
Story credit: Photo Rumors
Read more:
• These are the best lenses for landscapes right now
• We pick the best budget telephoto lenses
• The best lenses for bird photography
• What are the best camera lenses to get?