Love fast glass? It doesn't get much faster than the Zhongyi Mitakon Speedmaster 50mm f/0.95, which the Chinese manufacturer crows is the world's only f/0.95 lens for DSLR cameras.
Indeed, we've seen a few f/0.95 lenses – and the fastest lenses even shatter that speed – such as the Nikkor Z 58mm f/0.95 S Noct, as well as a number of optics from Voigtländer and even Zhongyi itself. However, they're all for mirrorless cameras – or, in the case of the Leica Noctilux-M 50mm f/0.95 ASPH, for rangefinders.
The Zhongyi Mitakon Speedmaster 50mm f/0.95, for the Canon EF mount, is the first such lens designed specifically for DSLRs. In addition, those other lenses often come with stratospheric price tags; the 58mm Noct will set you back around $8,000, while the Noctilux 50mm will run you in the region of $12,500.
The Speedmaster 50mm, by contrast, sells for $799 (£639 / AU$1,078), which is obviously an absolute bargain by comparison. Optically, however, there are definite compromises – which may or may not be an issue, depending on what you shoot.
So where does Zhongyi's latest f/0.95 optic stand, next to the best 50mm lenses? Let's take a closer look…
Specifications
Mount: Canon EF
Full frame: Yes
Autofocus: No
Image stabilization: No
Lens construction: 12 elements in 6 groups
Diaphragm blades: 11
Minimum aperture: f/16
Minimum focusing distance: 65cm
Maximum magnification ratio: 0.1x
Filter size: 82mm
Dimensions: 89 x 122 mm
Weight: 3.3 lbs / 1.5kg
Key features
First things first, the Zhongyi Mitakon Speedmaster 50mm f/0.95 for Canon EF features a different optical design to the Zhongyi Mitakon Speedmaster 50mm f/0.95 Mark III for Canon RF, Nikon Z and Sony E-mount.
This DSLR version boasts more elements, albeit in fewer groups (12 in 6, compared to 10 in 7), while the mirrorless version can focus closer (50cm versus 65cm). In addition, the mirrorless edition is much smaller and lighter at just 73.3 x 83.5 mm and 1.58 lbs / 720 g, with a 67mm filter thread.
Of course, the big advantage is that this EF lens can be mounted on the Canon EOS R family (and, indeed, any mirrorless camera) while the RF version cannot be used on a DSLR. So if cross-compatibility across multiple bodies is important then you should definitely look at the lens being reviewed here.
Obviously its key feature is that signature f/0.95 aperture, delivering a ludicrously shallow depth of field. Combined with its 11-blade diaphragm, this produces very pleasing bokeh and astounding subject separation.
The Speedmaster also possesses a de-clicked aperture ring, enabling you to work between the traditional f-stops. This also makes it an ideal lens for videography, as the aperture can be irised without generating noise or judder from hard stops.
Build and handling
It's a well worn phrase, but the Speedmaster 50mm f/0.95 really is built like a tank – and almost as big. It's a whopping huge lens, which at 89 x 122mm in size and Its 3.3 lbs / 1.5kg in weight completely dwarfs standard 50mm lenses (as illustrated above).
Indeed, it even eclipses the huge Canon RF 50mm f/1.2L USM (89.8 x 108mm, 950g) as well as the Canon RF 85mm f/1.2L USM (103.2 x 117.3mm, 1195g). Unlike those lenses, though, the Speedmaster obviously doesn't possess autofocus and is not weather sealed.
The manual focus ring is large, smooth and precise, enabling the kind of fine focusing that is essential when working at an obscenely wide f/0.95. The aperture ring operates smoothly, though less easily, but like all de-clicked rings is prone to being accidentally nudged during handling or moved when adjusting focus.
The lens also possesses depth of field and distance scales to assist with manual focusing, though again – when shooting wide open, nailing focus can be incredibly difficult, and you would be well advised to use focus peaking and your camera's zoom function (and even a tripod, as even a millimeter forwards or backwards will knock your focus out of kilter).
Performance
Aaaand here's the rub: the Zhongyi Mitakon Speedmaster 50mm f/0.95 is absolutely not a sharp lens. As attested by the lab tests below, its center sharpness is below par until you stop down to f/2. No matter how far you stop down, though, the corner sharpness remains low.
Still, our lab tests prize sharpness and clinical performance – which doesn't account for the artistic application of depth of field, or for the practical application of optics that aren't razor-sharp. As professional portrait photographers will attest, since clients and models often don't have pristine skin, there is such a thing as too sharp.
While employing flash and careful exposure can mask problematic pore structure, using a lens that doesn't sharpen every flaw can actually be a benefit for both portraiture and close-ups in cinematography. After all, people spend a lot of money on diffusion filters like Pro-Mist to soften faces (and if you're a working pro, you don't want to spend your whole life retouching skin when you could be shooting).
The Speedmaster's performance, therefore, depends on what you require from a lens. If sharpness is of paramount importance to you, then this is absolutely the wrong glass for you. If, however, your primary interest is in shooting wide open, it delivers beautiful bokeh, sublime subject separation, and performs in the lowest of low light situations.
To see how depth of field and sharpness change throughout the aperture range, scroll through the gallery below.
Lab data
Sharpness
There's really no way to sugar-coat it – centre sharpness wide open at f/0.95 is downright poor, and remains so until f/2. There is one caveat, though: image quality wide open isn't typically soft, like it was simply out of focus; rather, f/0.95 shots exhibit more of a soft 'glow' around contrast boundaries. By f/2.8, center- and mid-frame sharpness is very good, and remains so through to f/16. Corner sharpness, however, is low through the aperture range.
Chromatic aberration
Levels of fringing are quite high for a standard prime – aberrations are noticeable at all apertures apart from in a sweet spot between f/2 and f/4.
Distortion: -0.99
The lens produces moderate pincushion distortion – a little more than we'd expect from a prime lens with this focal length, but not enough to be noticeable unless you shoot very geometric subjects.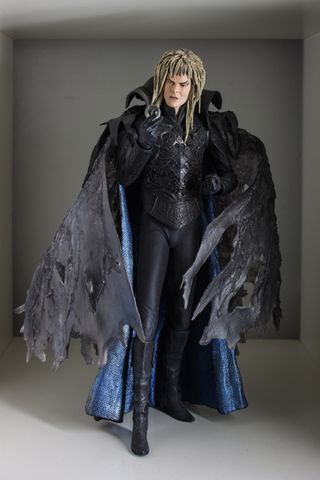 Verdict
If you want dreamy bokeh, the Zhongyi Mitakon Speedmaster 50mm f/0.95 delivers with aplomb. In fact, we'll go one further: the depth of field is so shallow at that crazy wide aperture that it rivals the ethereal look of medium format photography.
There is, however, a trade off in the sharpness department. This is not a sharp lens, but that's not an issue for portrait photographers and cinematographers who add Pro-Mist filters to soften glass that's clinically sharp.
We can't in good conscience score a $799 lens any higher when it performs so poorly in our lab tests. That said, as many an artist will tell you, there's more to life – and art – than test scores. And let's not forget that other f/0.95 lenses out there – the Nikkor Nocts and Leica Noctiluxes of this world – cost as much as $11,696 more. Optimum optics, with a lens like this, come at a serious premium.
For a certain kind of photographer who wants a lens with character (and not in a pejorative way), this delivers images that can be very special. For any photographer that prizes sharpness and can't abide aberration, however, there are many cheaper and better options out there.
Read more:
The best 50mm lens: Which 'standard prime' is the right one for you?
The 7 fastest lenses – break the speed limit with glass as fast as f/0.75
The best Canon lenses: go longer, wider and closer with your Canon camera