Amazon UK is having a bit of a sale this week, and we have been keeping our eye out for deals that we think that are a bit special. And today we have spotted a bit of a corker. The Akaso EK7000 Pro is one of our favorite budget action cameras that you can get for under £100. But now Amazon is knocking a full 20% off the price, cutting the cost of this waterproof 4K shooter down to just £63.74.
There are more accomplished action cameras around, but if you are going to strap a camera to your bike helmet, or take it snorkelling, then you don't always want to spend top dollar (as accidents will happen).
The Akaso EK7000 Pro is a pretty accomplished camera at the price. It will shoot 4K at 25fps, but if you want slo-mo effects, it can shoot at 60fps in 1080P. And it is not scared of water... with the supplied waterproof housing it can be taken to depths of 40 metres.
It can shoot stills too, with a 16 megapixel sensor at its adrenalin-fuelled heart. There's a two inch touch screen, and built in image stabilization to take the shake out of your action footage. It even has wifi, so you can connect it up to your smartphone, or to the supplied wriststrap remote control.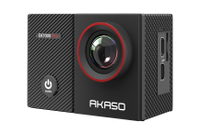 AKASO EK7000 Pro 4K Action Camera | save 20% |now £63.74
An amazing deal on this already well-priced budget action camera. Amazon UK has taken 20% of the cost of this 4K fully-waterproof model - taking the price down from the usual £79.99 to a tasty £63.74.
UK only - offer ends 01 March, or when stocks run out
Other deals from Amazon UK today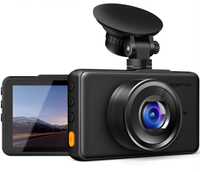 APEMAN Dash Cam 1080P was £29.99, now £21.99
1080P dashcam with a three-inch screen, which will automatically detect a sudden shake or collision thanks to its on-board G sensor. It has an f/1.8 super-wide lens, and has HDR recording - so it can keep on recording at night.
UK only - offer ends 01 March, or when stocks run out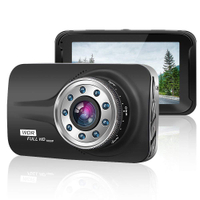 ORSKEY Dash Cam 1080P was £29.99, now £25.49
Another 1080P dash cam with a 3-inch screen, a G sensor, and a super-wide lens. A perfect low-cost option for helping you to keep safe and secure when on the open road
UK only - offer ends 01 March, or when stocks run out
Read more