With Black Friday fast approaching up on us, I really didn't expect much of this current Amazon sales event. But I was wrong. Dead wrong.
In fact, the Amazon Big Deal Days camera savings are genuinely pretty incredible. I expected second-rate savings on second-rate camera gear, but what we've got instead are deals so good that I'm actually looking at buying some stuff!
I mean, think about this: there's a $996 saving on the Panasonic S5 with a pair of lenses. ALMOST A THOUSAND DOLLARS OFF! WITH TWO LENSES! And the S5 is a great camera, too! This deal is absolutely ridiculous.
Or the $800 discount on the Fujifilm GFX 100S. That's a criminally good deal – sure the GFX 100 II has just been released, but they're comparable 100MP medium format cameras. So at this price, I'd pick the GFX 100S in a heartbeat.
Want crazy resolution, but not "100MP medium format crazy"? You can save $500 on the Sony A7R III. Unless you really need the 61MP of the more recent A7Rs, this full frame 42.4MP camera for $1,998 is a steal.
Even all the way to the other end of the resolution scale, there's the Instagram logo-inspired Instax Square SQ6 with a $40 discount – and heck, you can even save 13 bucks on a bundle of Instax Mini Film to put in it.
Color me absolutely gobsmacked – this Amazon sale has totally taken me by surprise. And it might take a bunch of my money, too.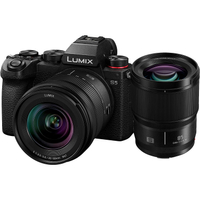 Panasonic Lumix S5 + 20-60mm + 50mm f/1.8|$2,695.98|$1,699.99
SAVE $995.99 – Amazon Prime Deal This is an unreal twin-lens deal on the OG full-frame S5! The 24.2MP sensor can record 4K 4:2:2 10-bit 30p, 4:2:0 10-bit 60p or unlimited 4:2:0 8-bit 30p. This kit comes with the 20-60mm and a 50mm f/1.8 so you're ready to start shooting.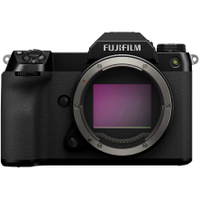 Fujifilm GFX 100S|$5,999|$5,199
SAVE $800 at Amazon This medium format goliath packs a 102-megapixel CMOS sensor into a small form factor body. Able to take stunning images and 4K/30p, this is currently the pinnacle of photography without getting into the dizzy heights of Hasselblad price tags.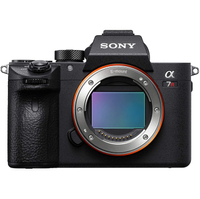 Sony A7R III|was $2,198|$1,998
SAVE $501.99 – Amazon Prime Deal If you don't need 61MP of the latest Mark IV, the 42.4MP Sony A7R III is perfect for all your landscape, portrait, sports, or wildlife photography. If you're a keen filmmaker, the camera's 4K will not disappoint.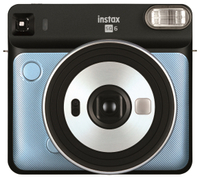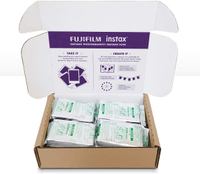 You might be interested in the best medium format cameras, the best mirrorless cameras, or the best instant cameras. And don't forget to check what type of instant film you need!