With Black Friday fast approaching up on us, I really didn't expect much of this current Amazon sales event. But I was wrong. Dead wrong.
In fact, the Amazon Big Deal Days camera savings are genuinely pretty incredible. I expected second-rate savings on second-rate camera gear, but what we've got instead are deals so good that I'm actually looking at buying some stuff!
I mean, let's be real. Right now you can save £590 on a Panasonic S5 II with a 20-60mm lens. THIS CAMERA ONLY CAME OUT IN JANUARY!!! And it's full frame! And you can already save almost 600 quid on it!
You can also save £501 on a Sony A7C. Okay, the successor model came out a couple of months ago, but this is still a very capable full frame 24MP camera – and it's half a grand off.
Then there's my personal favorite – the Olympus PEN E-P7 with 14-42mm pancake is discounted by £209. This kit is so compact and capable, I legit take this camera everywhere with me. It's my daily driver… and at this price, I'm seriously thinking about getting a backup.
It's not just the pricey stuff that's been slashed, either – the brilliant Polaroid Now+ is £55 off! And heck, you can save £80 on a bundle of Polaroid i-Type film to go along with it.
Color me absolutely gobsmacked – this Amazon sale has totally taken me by surprise. And it might take a bunch of my money, too.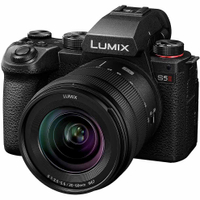 Panasonic Lumix S5 II + 20-60mm f/3.5-5.6|£2,349|£1,759
SAVE £590 – Amazon Prime Deal The Lumix S5 II is a full-frame mirrorless camera with a big filmmaking pedigree. It's built around a 24.2MP CMOS sensor, boasts phase hybrid AF, cinema 4K 60p and 6K 30p – and it's no stills slouch either. It's not surprising we gave it five stars!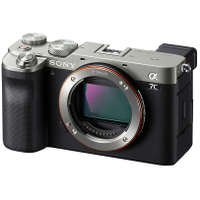 Sony A7C – Silver|£1,899.99|£1,399
SAVE £500.99 – Amazon Prime Deal Sony's compact mirrorless might look small in stature, but it's what's inside that counts. Try a full-frame 24.2MP sensor, 5-axis in-body image stabilization, 4K 30p video, a flip-out screen and all the goodies you'd expect from a proper Alpha mirrorless.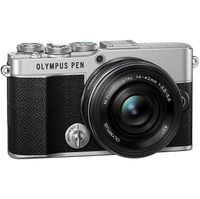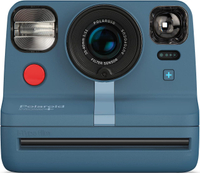 Polaroid Now+ i-Type (Calm Blue)|£139.99|£79.99
SAVE £60 – Amazon Prime Deal The Polaroid Now+ is much more than a fun instant film camera you can document your friends and family with. It comes with five physical creative lens filters and now features aperture priority and tripod mode when connected to the Polaroid mobile app, so you can perform a variety of creative photo techniques.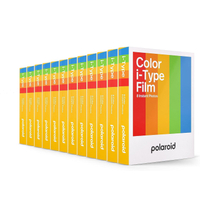 You might be interested in the best cameras for vlogging, the best mirrorless cameras, or the best instant cameras. And don't forget to check what type of instant film you need!