The new flagship Canon EOS R1 is rumored to be announced this year, ahead of the Tokyo Olympic Games. Meanwhile Sony is due to start shipping its brand-new full-frame mirrorless camera, the A1, in the next few months.
This means that the Sony A1 will get a head start on the Canon EOS R1, so here we're going to look at the five things that Canon is going to need to incorporate in its new camera in order to compete with Sony's new juggernaut.
In the short term it will be the Canon EOS R5, its current top-flight mirrorless model, going toe-to-toe with the A1. And while it has a slightly lower resolution (45Mp against 50.1Mp) and only 20fps compared to the Sony's 30fps, the R5 does have substantially more autofocus points and in-body stabilization that offers an 8 stop advantage rather than Sony's 5.5 – so it's a surprisingly even fight.
• Read more: Sony A1 vs Canon EOS R5
However, with plenty of time on Canon's side to squeeze as much cutting-edge tech into its next camera as possible, here's what the Canon EOS R1 will need in order to leave the Sony A1 in the dust…
1) Global shutter… or improved resolution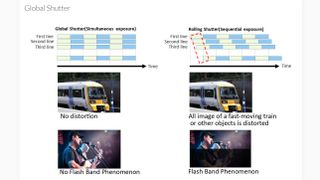 Canon has two options here: does it outfit the R1 with the rumored new global shutter sensor at a cost to resolution, or does it repurpose the 45MP sensor from the R5… or even push the pixel count even higher?
With the Sony A1 having a 50.1MP sensor, the benchmark has been set and Canon will need to do something special to meet the challenge. On the one hand, a global shutter sensor would be limited to around 21MP due to the nature of the technology. However, a global shutter would theoretically enable the camera to exceed the A1's 30fps continuous shooting speed and eliminate rolling shutter – which is arguably far more important, for a professional camera.
Of course, 20.1MP – while the accepted resolution of professional cameras like the Canon EOS-1D X Mark III – looks incredibly conservative compared to the A1's pixel power. This could be a way to differentiate the R1 as an speed demon, with the R5 as Canon's pixel powerhouse, but the manufacturer might prefer to max out the resolution of its new flagship.
In this case it could repurpose the 45MP R5 sensor – perhaps adding something like a low-pass filter, as featured on the 1D X Mark III – or we could even see the long-rumored 90MP sensor with 300MP pixel shift shooting.
2) 9-stop stabilization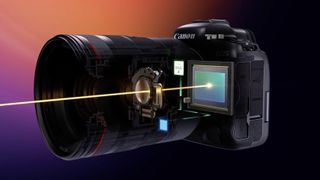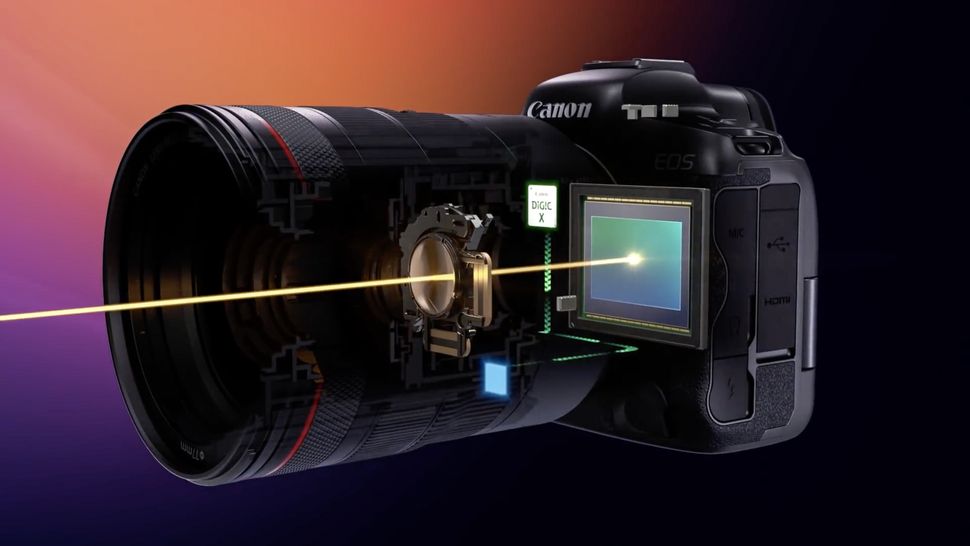 We've already got fantastic in-body image stabilization (IBIS) in the R5 and Canon EOS R6, offering sharp shots at up to shutter speeds 8 stops slower than would normally be possible when used in conjunction with a number of RF-mount lenses. This would be a key area in which that the R1 has an advantage over the maximum 5.5 stops of stabilization in the Sony A1.
Indeed, with even the Fujifilm GFX 100S offering 6-stop IBIS as standard, it's possible that Canon could push the boat out and reach the 6-stop watermark for the EOS R1 – which could push the total stabilization to 9 stops with the supported lenses.
3) Better cooling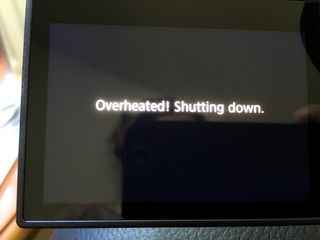 We would hope that Canon learns from the disappointment users faced with the R5 and R6 overheating upon launch. A prolonged cooling-down period is required after a requisite amount of time shooting 4K and 8K video, rather than this being based on the actual internal temperature of the camera.
This was addressed to some degree with recent firmware updates, and users can now shoot for longer periods, with cooldown periods now seemingly only triggered when the internal temperature becomes too high – and it doesn't need to cool down for so long, either.
Regardless, we'd like to see these problems ironed out from the off with the A1 – and that means a better thermal design to dissipate heat more efficiently from hot spots like the camera sensor. Could the R1 be Canon's first consumer camera to feature an internal fan, or some sort of active cooling to keep temperatures down? It would certainly have room for it in what we expect to be a larger body.
4) Pro body, build, battery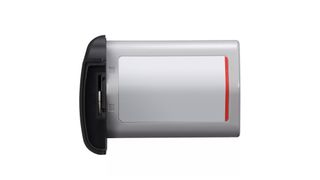 Top-flight DSLRs are renowned for being built like tanks, and being able to handle the abuse that professional sports and wildlife photographers can throw at them. To be a true successor to Canon's EOS-1D X line, the EOS R1 won't be able to scrimp on this feature; it will need to be rock solid, weather sealed and feature the built-in vertical grip that makes it easy to shoot in landscape and portrait orientations.
That vertical grip would also provide space to fit a much larger Li-Ion battery, which would be required to better the 530 shots using the LCD screen (430 shots with the electronic viewfinder) of the Sony A1. Battery life has always been a point of contention with mirrorless cameras, so having a much larger, powerful battery comparable to that of the 1DX Mark III could be a game changer (as the LCD, EVF and IBIS are all power-hungry).
5) Quad Pixel AF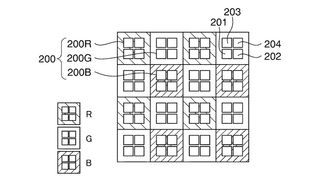 The autofocus on the Canon EOS R5 already blew us away with its incredible speed and accuracy, as well as brilliant face and eye detection – which works amazingly well on both people and animals (and we already know that the Sony A1 doesn't support bird eye AF in movie mode).
This was possible due to the implementation of Canon's latest iteration of its AF technology, Dual Pixel CMOS AF II, which employs dedicated left-looking and right-looking pixels on the sensor to calculate whether an image is in focus or not.
However, we suspect that the Canon EOS R1 might benefit the long-rumored (and already patented) Quad Pixel CMOS AF, with up to 83 million AF detection points. Having four 'sub-pixels' per photosite would theoretically mean that a camera would be able to lock onto high-contrast areas (without the hybrid phase detect / contrast detect system) no matter what the orientation of the camera or subject.
Couple that with further refinement of Canon's Deep Learning AF, and we could be looking at the most accurate autofocus system we've ever witnessed.
Read more
Canon EOS R5 review
Canon EOS R6 review
Canon EOS-1D X Mark III review
Best Canon cameras