If you want to know the best camera for car photography, you've parked up in the right place. Whether you're photographing your vehicle for selling online, or you've got a passion for speed and action photography, we've got a selection of top choices for you.
Taking shots which make your car look good can be quite a challenge. You've got strange angles to contend with, reflections, dodgy lighting situations, and that's before the car even starts to move, where a whole new set of problems emerge.
If you have the right gear to help you tackle any situation, you're halfway there. For that reason, we've chosen a good variety of different cameras and types, all of which are suitable for car photography in one way or another.
When it comes to picking the best camera for car photography, it isn't always going to be as straightforward as selecting one of the best mirrorless cameras, the best DSLR or the best compact cameras. The cameras you'll find in those guides are all excellent, but they're often all-rounders, and may not necessarily have the right specs you'll need for cars.
To help you choose the best camera for car photography, think about the following attributes:
Resolution For showing off a car's fine detail, a high-resolution camera is an excellent choice. If you're mainly going to be photographing static cars, you can afford to go super high on the resolution for the highest possible quality.
Fast frame rates If you want to photograph a car doing what it does best - moving - then you'll need to be on the lookout for a car with fast frame rates to capture those split-second moments. This will usually (but not always) come with the trade-off of a lower resolution.
Well-performing autofocus This is another specification tied to photographing action sports. You'll need to look for models which offer high-performing tracking focus that can keep up when you're trying techniques such as panning.
Shutter speeds For freezing fast action, the fastest shutter speeds will be required. Keep an eye out for models which offer fast shutter speeds. Cameras that use an electronic shutter often offer the fastest available.
Screen When photographing from unusual angles to highlight the different angles of your car, a tilting or articulating screen can be incredibly useful. A touch-sensitive screen is also helpful, but almost all modern cameras include this feature.
Image stabilization If you're photographing a moving car handheld, having good image stabilization will help to keep your shots sharp and in focus.
Good video specs Perhaps you want also to create videos of your car - in which case, look out for models which offer decent video specifications, including 4K video recording, a variety of frame rates, and the ability to create slow-motion movies.
ISO range If you're photographing your car in low light, such as at night, then you'll want a camera which offers a good ISO range and a good ISO performance.
Best camera for car photography 2023
Why you can trust Digital Camera World Our expert reviewers spend hours testing and comparing products and services so you can choose the best for you. Find out how we test.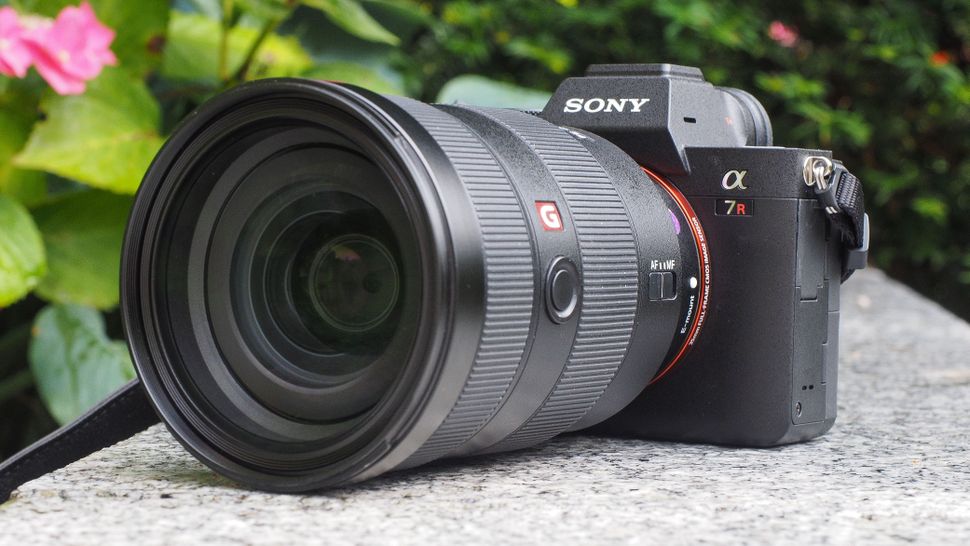 If going down the medium-format road isn't for you - and it won't be for everybody - then the Sony A7R IV is an excellent alternative. It gives you medium format type resolution from a full-frame sensor, and at a much more affordable price.
This is a camera which will make a good all-rounder if car photography isn't your only avenue. You get that lovely high resolution, but you also get 10fps shooting, which although not blisteringly fast isn't too bad either.
Image stabilization puts in a good performance, while it's also well-suited to video shooting. The high-resolution sensor means that there are better options for low-light shooting, but again if you only shoot that relatively infrequently, it should be enough to meet your needs.
Read our full Sony A7R IV review for more details
If you're looking for the ultimate in high-resolution, this is it. It's a medium format camera, which makes it both big and heavy and small and light, depending on your point of view. It's also relatively affordable by medium format standards.
With this camera you'll get blisteringly sharp results, with superb fine detail. You also don't have to compromise too much on other specs, with very good AF and excellent image stabilization. That mega high resolution also gives you the advantage of being able to crop to alter your compositions, which always comes in useful.
The frame rate isn't fast (at 5fps), so it's probably not going to be your first choice for shooting fast-moving cars, but if you're wanting to show off their beauty, then it's an excellent choice.
Read our full Fujifilm GFX 100S review for more details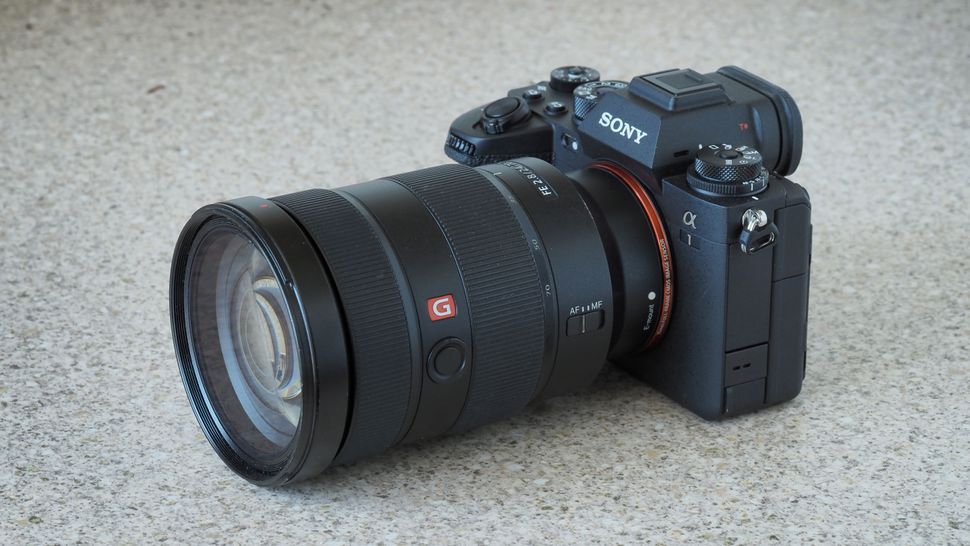 Quite possibly one of the best cameras ever made, the Sony A1 pretty much offers you everything - at a price.
You get a whopping 50 megapixels and a super fast 30fps, along with superb autofocusing and great image stabilization. It's an action photographer's dream, being able to handle pretty much everything you can throw at it.
Whether you're photographing static cars, cars moving, or details, then the A1 will do them all excellently. It's even got class-leading video specs, with up to 8K available. Naturally, this all comes at a price, though - be prepared to invest heavily for this amount of tech, but you could argue it's worth it to get the best of the best.
Read our full Sony A1 review for more details
This Nikon mirrorless camera is another good all-rounder that has some useful specs particularly well-suited to car photography. The most obvious is the high-resolution full-frame sensor that will show off your car's details fantastically well, and also gives you scope to crop if necessary.
A relatively slow 10fps frame rate means it's not hugely well-suited to action, but if you're mainly photographing static cars and details, that probably won't be too much of an issue for you. On the plus side | **Image stabilization:** does a good job, while low light performance is great for such a high resolution sensor.
If you're keen on low-light and shooting action, you might also want to consider this camera's sister model, the Z6 II - which comes with the trade off of a lower-resolution sensor.
Read our full Nikon Z7 II review for more details
One of the most advanced and powerful APS-C cameras on the market right now, the X-T4 is a stunning all-rounder which is particularly well-suited to action photography - great for car enthusiasts.
Here you get a super-fast max 30fps shooting speed, alongside fantastic image stabilization. The cropped sensor (smaller than full-frame) can be used to your advantage to get closer to the subject, which can be handy for race track shooting, too.
The more modest 26 megapixel resolution is still good for showing off detail, with Fujifilm noted for its excellent dynamic range, too. As well as being an excellent stills camera, it's also well-suited to video with 60p 10-bit 4K internal video, so vloggers and video content creators should find a lot to like too.
Read our full Fujifilm X-T4 review for more details
If you're looking for a neat and travel-friendly camera, perhaps for visiting events such as car shows and the like, then the Panasonic Lumix G100 is a good option.
Although it has a relatively staid 10fps shooting, you can also use Panasonic's innovating 4K Photo modes to extract stills from 30fps video, which gives you a lot more scope when photographing fast-moving action.
It's also ideal for creating video, with lots of vlogging friendly specs, including an excellent in-built microphone. Having a (relatively) small sensor that is paired with similarly small MFT lenses makes this an excellent choice for when you need to travel light.
Read our full Panasonic G100 review for more details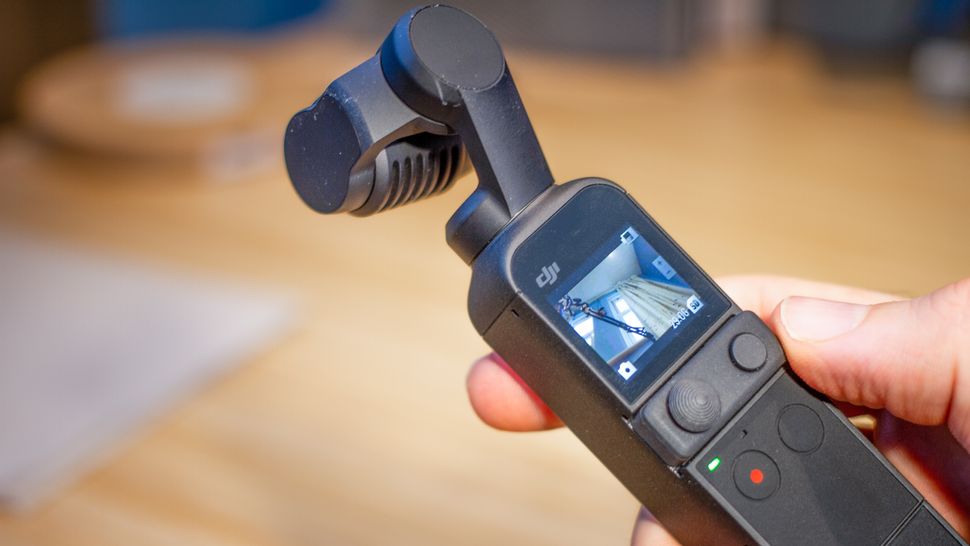 If capturing video content of your car hobby is your number one priority, something small, pocket-friendly and able to show off your vehicles in all their glory is just the ticket.
The Pocket 2 is ideal for YouTubers and vloggers, so if you've got a car channel then it'll be just the right product for you. As well as capturing excellent video which shows off some impressive stabilization for its size, it's also capable of producing some very usable 64MP stills.
You get a number of useful add-ons in the box, with the 15mm ultra wide lens being useful for capturing the entire vehicle while still showing off some of the background / scenery.
Read our full DJI Pocket 2 review for more details
Despite the Hero 11 Black looking like every other GoPro this side of 2019, with upgraded hardware and software, it's a triumph on all fronts. The new, almost square sensor is supremely versatile, the camera's software has been simplified successfully, and GoPro's companion app, Quik has also been improved. With best-in-class stabilization, great-looking video in all but dimly-lit and dark scenes, and some fun new modes like light painting, the Hero 11 Black is an excellent addition to the line.
The Hero 11 Black's 8:7 aspect ratio is also a standout highlight for content creators. Able to shoot in 5.3K resolution, 8:7 video at up to 30fps, its footage can be losslessly cropped to create new 4K portrait, landscape, and square clips from a single video.
On top of 8:7 video, the Hero 11 Black captures 5.3K resolution video at 60 fps, 4K resolution video at 120 fps, or 2.7K resolution at 240 fps. You can also grab 27MP stills from 5.3K video.
The Hero 11 Black might not have wildly improved the line's lowlight performance. Still, with its new 8:7 sensor, a simplified interface, and enhanced horizon leveling, it's upgraded GoPro's offering in a meaningful way. Particularly appealing to folks who use multiple social platforms, nothing else can do quite what the 11 Black can.
Read our full GoPro Hero 11 Black review for more details
GoPro Subscription explained: what you get, and is it worth it
Why not take your car photography to the next level - quite literally - by shooting it from above. You can capture some fantastic dynamic angles and show the beauty of a vehicle as it makes its way through some seriously impressive landscapes.
For a drone, the DJI Mavic 2 has a relatively large sensor, with the ability to capture both videos and stills - the latter at an impressive 48MP.
If you want to follow a moving car from the air, then DJI's FocusTrack systems do a superb job. The only potential downside for this drone is that it will need to be registered due to its size and weight, but if you're dedicated to capturing this kind of content, it's unlikely to be a deal breaker.
Read our full DJI Mavic Air 2 review for more details
From a photography point of view, the iPhone 14 is a great piece of kit, especially if you just want to point, shoot and share great-looking shots via social media without doing much post-processing. However, the more serious photographer will miss the ability to shoot in RAW (.dng) format so that they can enjoy fine-tuning the look of their images in a digital darkroom such as Adobe Camera Raw.
Images on the iPhone 14's Super Retina XDR display look great, but you may need to view them on a larger display if you want to discover and remove noise artefacts or retouch a portrait more effectively. In this instance, you might consider paying an extra £100 for the iPhone 14 Plus, which has the same camera specs but boasts a larger 6.7" display (and it provides an extra 6 hours of video playback). The iPhone 14 should be more attractive to those who want to upgrade from an iPhone 12 or older as they will notice a bigger difference in performance and features than those upgrading from an iPhone13.
The iPhone 14's new Action mode produces amazingly smooth handheld footage which alleviates the need to stabilize it in a non-linear editing app, but serious filmmakers may also want the option to shoot in HDR Dolby Vision, which will lead them in the direction of the iPhone 14 Pro or Pro Max. The iPhone 14's lack of a Telephoto camera and Macro mode will also cause many photographers to cough up the extra cash for a Pro model iPhone.
Read our full iPhone 14 review