Before the Realme 8 Pro was announced, Realme took the budget mobile world by storm, with a string of low-cost, high-performance phones, including the Realme X2 Pro and X50 5G. Realme X2 Pro and X50 Pro 5G. In 2020, Realme announced the 7 Pro, a fantastic handset that brought OLED display tech and an in-display fingerprint scanner to the world. Now, its adding a 108MP camera to the low-cost smartphone series.
That said, Realme's new star player isn't without competition. Xiaomi's sub-brand — Redmi, recently launched the seemingly indomitable Note 10 Pro, another 108MP camera phone with a low price matched with a mind-bogglingly good spec-sheet. On paper, despite the fact Realme's new Pro-phone beats virtually everything else in its price range, its Achilles's heel could well be Xiaomi's five-star alternative.
Not beaten just yet, with its in-display fingerprint scanner and faster charging, not to mention confirmed UK availability, something we're still waiting on from the Redmi Note 10 Pro, Realme could still come out on top; or could it?
Realme 8 Pro: screen & design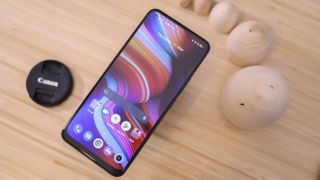 With a 6.4-inch screen, the Realme 8 Pro is a medium-sized smartphone — around the same footprint as an iPhone 12 Pro. Unlike the sleek, metal iPhone though, it sports a textured plastic back that curves into pronounced, flat sides.
The phone's design and finish are the first things to stand out. Available in two colors, Infinite Black, and Infinite Blue, a huge 'DARE TO LEAP' insignia is blasted into the back of both, running vertically up the right side. A statement design choice to be sure, and one that fails to float our boat, Realme's definitely targeting a younger demographic here, but we're still not sold — thank goodness for cases eh?
The Realme 8 Pro's texture is also interesting, looking like a matte, mottled, and almost micro-grainy take on plastic. Unfortunately for Realme, its main competition from Xiaomi, the Redmi Note 10 Pro takes fewer risks and looks much more classical. A move that pays off, and leaves Realme's affordable 108MP alternative feeling more niche.
The screen's also interesting, given the fact it's virtually identical to that of the Realme 7 Pro which launched in 2020. With a 60Hz refresh rate, it's significantly less smooth than much of the LCD competition, but thanks to the fact it delivers superior OLED tech, manages to get away with it. Or it would get away with it, had Xiaomi not added a 120Hz OLED screen to its Redmi Note 10 Pro just weeks before the 8 Pro launched.
In Realme's favor, the 8 Pro does feature a responsive in-display fingerprint scanner, winning it back some points when set against the side-mounted scanner on the Note 10 Pro. Nonetheless, it's pretty clear which of the two we'd recommend at this stage.
Realme 8 Pro: cameras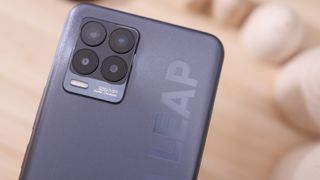 The Realme 8 Pro's main camera module features a 108MP Primary Camera with a 1/1.52" sensor size, and an f/1.88, six-element lens complete with PDAF. The 8MP ultra-wide camera sports an f/2.25 aperture, a 119° field of view, and a five-element lens. The final picture-taking camera is a 2MP macro camera with an f/2.4 aperture, a fixed-focus 4cm shooting distance, and there's also a 2MP B&W camera for good measure.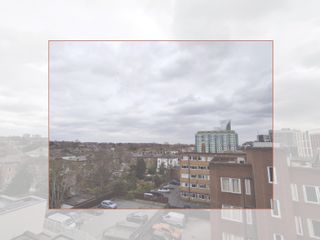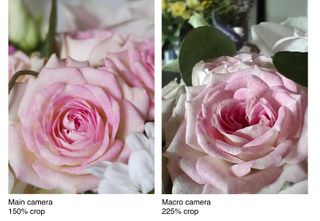 With a front camera resolution of 16MP, combined with an f/2.45 aperture, with a Sony IMX471 sensor grabbing the snaps, the fact the Realme 8 Pro packs the same selfie shooter as the much pricier OnePlus 9 Pro is promising.
Realme 8 Pro: camera performance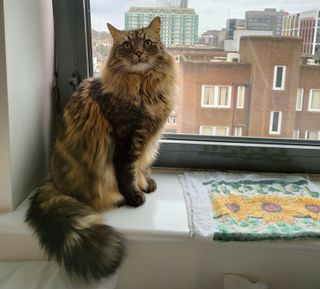 The Realme 8 Pro is two cameras in one. The first turbo-charges the camera when AI mode is switched on, the other, calms things down significantly when it's switched off. Turned on, photos have an almost pungent pop to them. Skies look so very blue, and green grass looks like it's been lifted from Wonderland, or another such fantasy location. Turn AI mod off, however, and things get much, much more natural. In turn, our analysis of the camera will focus on AI mode being off.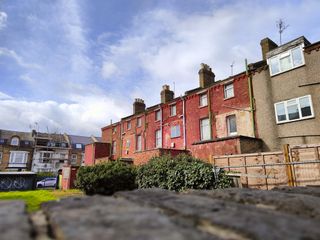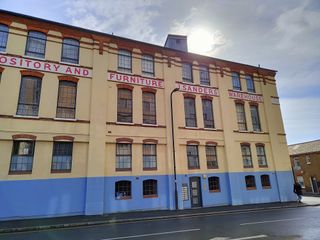 The Realme 8 Pro's photo detail is entirely dependent on lighting and just how steady a hand is taking the shot. The phone employs pixel-binning, capturing 12MP images by default, and the results look striking on the phone's screen. Contrast is high, as is sharpening, and there's a real sense that Realme's catering for the social media generation than the discerning photographer. That said, we can't help but be impressed; for just £279, we were able to take some beautiful photos with relative ease.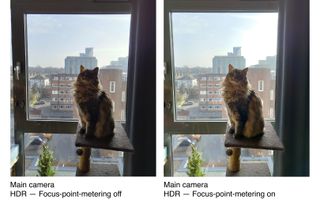 The phone also handles backlit scenes better than we expected, and when shooting in RAW, you can pull out a lot of extra detail in the dark spots in post. The fact the manual mode is so fully featured, with manual ISO up to 6400, and manual shutter speed as long as 30 seconds, is also a boon.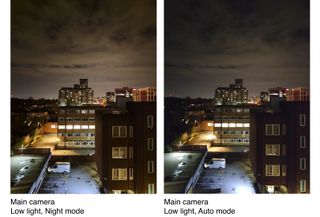 Noise handling is respectable in night mode. While exposure is a touch low at times, and photos can look muddy in dimly lit environments, there's a lot of information that can be brought to life in post. The automatic mode doesn't fair quite so well, but still activates a longer exposure to help eke out detail when it detects a dark environment.
As is characteristic of the 108MP Samsung ISOCELL sensor at the helm of the Realme 8 Pro's camera, just like on other devices like the Galaxy S20 Ultra 5G and Xiaomi Note 10, you can grab an impressively shallow depth of field when photographing subjects under a meter away. Sadly, though, the Realme 8 Pro's other cameras don't quite live up to the main camera's magnificence.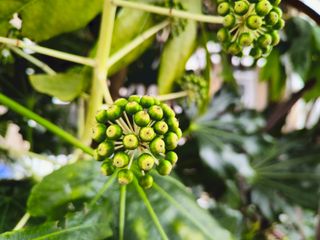 For starters, the 8MP ultra-wide camera is fixed-focus and a tad on the soft side. We would have loved a few more pixels to play with here, and the color consistency across the wide and ultra-wide is usually more miss than hit. Additionally, the 2MP macro camera is a disappointment in all but the best lighting, and it makes very little sense to not just use the main camera and crop into your shot for 'macro' photos. When you consider the fact Xiaomi's Redmi Note 10 Pro's macro camera is a 5MP module with autofocus, it really does leave the 8 Pro's close-up snaps in the dust.
Realme 8 Pro: other features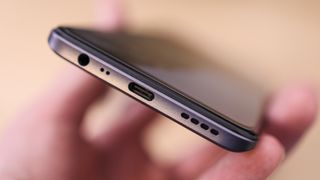 Powered by a Qualcomm Snapdragon 720G 4G chipset paired with either 6GB or 8GB RAM, the Realme 8 Pro's power is spot-on for the price. It doesn't slow down too much, even when taking those giant-resolution photos, and It runs Android 11 with Realme UI 2.0 over the top, which is based on OPPO's capable ColorOS.
With 128GB storage, as well as microSD card support and dual-SIM slots, storage and connectivity options are ample, and the phone's in-display fingerprint scanner is nice and responsive. There's also a headphone jack, though no stereo speakers.
Rounding off, the 4500mAh battery, which charges at up to 50W easily makes it through a full day, and when you're running low, the fast charging gives you 50 percent power in about 17 minutes. Interestingly, the Realme 7 Pro was capable of 65W fast charging, and the Realme 8 Pro ships with a 65W charger. We're not sure why we've had a downgrade for 2021, but despite this, 50W still relatively class-leading.
Realme 8 Pro: Verdict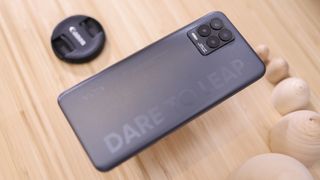 If you like its styling, there's plenty to love about the Realme 8 Pro. Its screen is zingy, bright and responsive. It also sports an in-display fingerprint scanner, something missing from most mobiles in its price bracket. Then there's that 108MP camera, which, when matched with a steady hand can take fantastic shots. While the rest of the camera array is more miss than hit, the Realme 8 Pro's photos and videos still edge ahead of most of the competition.
The real elephant in the room when talking about the 8 Pro, however, is the Redmi Note 10 Pro. While it ditches the in-display fingerprint scanner in favour of a less fancy side-mounted option, with its more accessible styling, superior screen, and better camera array, it holds the Realme 8 Pro back from gold, even if it's still one of the best budget camera phones of 2021.
• Realme 8 Pro on sale now at Amazon UK
Read more:
• Redmi Note 10 Pro review
• Best camera phone in 2021
• Best budget camera phones
• Best iPhone for photography
• Best burner phone
• Best 5G phone
• Best phablets
• Best flip phones
• Best phablets