Vying for the title of best camera phone in 2020 is the 108MP Xiaomi Mi Note 10, an Android phone that costs the same as affordable flagships like the Asus Zenfone 6 and OnePlus 7T, despite packing groundbreaking imaging tech inside.
Xiaomi is no stranger to knocking our socks off with excellent value for money; the fantastic Mi 9T Pro delivers flagship power at under £400, and now, the Chinese phone maker has produced a world-first pixel-count smartphone in partnership with Samsung.
The Mi Note 10 is a very different beast to the Mi 9T Pro. Its design is eerily similar to that of the Huawei P30 Pro, while its midrange internals are comparable to those of the Oppo Reno 2, placing it firmly in OnePlus's domain.
As it stands, the Mi Note 10 won't be available in the US, however, it's European, and UK release are pegged for a January 2020 launch at a price of at €549 ($609 / £472).
• The best Xiaomi phone guide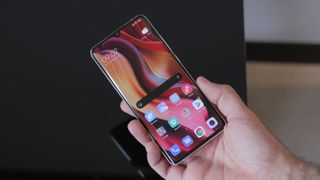 It looks almost exactly like a Huawei P30 Pro and has a distressingly similar name to the Samsung Galaxy Note 10 Plus, but the Mi Note 10 isn't a copycat smartphone across the board.
Starting with the elephant in the room, that gargantuan resolution, it's made possible by Samsung's Isocell Bright HMX 108MP 1/1.33" sensor. By employing pixel binning it shoots at 27MP by default, combining every four pixels into one. If you want to unleash the phone's full megapixel clout, though, you can crank up resolution to create 12,032 x 9,024, 108.6MP images. These come in at about 11-16MB in size, and actually look much better than we expected them to – you can see some examples below.
We weren't expecting to see OIS on a phone that costs what the Mi Note 10 does, but it's here on the primary lens and one of the two telephoto lenses.
Camera Specifications
Starting with that gargantuan megapixel-count, the headline feature of the Mi Note 10 is made possible by Samsung's Isocell Bright HMX 108MP 1/1.33" sensor.
It shoots at 27MP by default, combining four pixels into one to produce a better photo. If you want to unleash the phone's full pixel-power, though, you can crank up the resolution to create 12,032 x 9,024, 108.6MP images. These come in at about 11-16MB in size and actually look much better than we expected them to.
We weren't banking on seeing OIS on such a high-resolution sensor and upper-midrange price, but it's here on the primary lens as well as on the 5x zoom lens too.
On the subject of telephoto cameras, there are two; the first is a 12MP 2x zoom module, with a 50mm focal length and no OIS. The second, however, does feature OIS and clocks in at 5MP, while also delivering a 5x zoom as well as a 10x hybrid zoom.
Hybrid zoom may sound strange, but it grabs information from the 108MP module to boost clarity, supplementing and enhancing detail that the optical zoom captures. It also features an f/2.0 aperture, which should help its low light performance.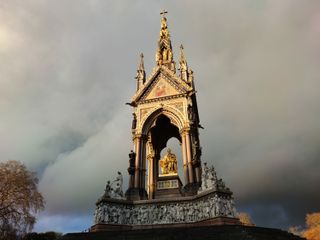 Next up is the 117° camera, with a resolution of 20MP for high-resolution ultra-wide landscapes. There's also a 2MP macro camera that, unlike some of the competition, isn't fixed-focus. More impressive is the fact that it can capture 960fps slow-motion video, though this only shoots usable footage in very well-lit conditions.
Additional camera specs include a 32MP selfie camera and up to 4K video capture at 30fps, as well as a fun new 'Vlog mode' that creates short montages against music, complete with transitions.
Shooting modes: There's plenty inside the camera UI to sink your teeth into beyond automatic modes. The Pro mode offers up full control over all five lenses, not to mention a shutter speed of up to 32 seconds and an ISO of up to 3200. Other modes include Panorama, Night, Portrait, 108M, Short Video, and Slow Motion.
Camera Performance
In a nutshell, the Xiaomi Mi Note 10's primary camera captures more detail than any other camera phone on the market but doesn't quite beat out the best performers when it comes to dynamic range and low light performance. It's additional ultra-wide and telephoto cameras also fall behind flagships in automatic mode across the board.
When it comes to detail, shooting at the downsampled 27MP leaves you with ample image information with which to crop in a fair bit - so you don't always need to bump up to 108MP if you know you'll want to reframe your shot.
White balance is noticeably cooler than that of the iPhone 11 Pro and Pixel 4, and in certain scenes, images lacked some warmth as a result in Auto mode. Nevertheless, the depth of field captured from the mammoth sensor is class-leadings you shallow for a smartphone camera.
What's also impressive is the image stabilization, which holds scenes across the main and 5x zoom camera incredibly still. In turn, alongside the P30 Pro and Oppo Reno 10X Zoom, the Mi Note 10 joins the ranks of superzoom smartphones with gusto, impressive when it comes to clarity in spite of its lower resolution 5MP sensor.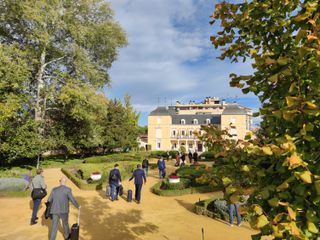 Despite using the standard 27MP mode most of the time, we can't overstate just how powerful the phone's 108MP mode is when the light is right. Whether you're cropping into an image or want to blow it up, no other smartphone comes close. The 64MP Realme X2 Pro's additional pixels don't add to its imaging capabilities, for example, so the Mi Note 10 really is a special camera phone.
When the lights drop, the primary camera needs to be flicked into night mode to capture great results, and even then, the results aren't Huawei Mate 30 Pro impressive with a crusty layer of processing visible when you pinch in. Additionally, night mode doesn't work across the four additional cameras, which holds it back from true greatness when it comes to versatility. That being said, if you're okay diving into Pro mode and bumping up the shutter speed or ISO, that's always an option.
As for the phone's 2MP macro camera, it captures impressive shots in perfect lighting, though we definitely wouldn't call it a killer feature. As soon as the lights go down even a bit, it falls flat even faster than the zoom and ultra-wide cameras do.
What you end up with is an excellent wide-angle stills camera with a peppering of additional camera modules that add versatility, but don't deliver comparable quality.
Videos, just like stills, are held together with impressive image stabilization. While the camera phone's shooting resolution can't best higher-spec flagships, capping out at 4K 30fps, the image the Mi Note 10 produces looks excellent in well it seems, and respectable in middling light.
The additional Vlog mode is fun and easy for first-time users to get to grips with, producing fun montages, and unlike the phone's night mode, Video engages all five cameras.
A design niggle we have is that the ultra-wide camera is the penultimate module from the bottom of the camera array. This resulted in our hand creeping into the frame more often than not. It would have made more sense to either position the ultra-wide camera higher in the array, or change the shape to a square or a horizontal strip.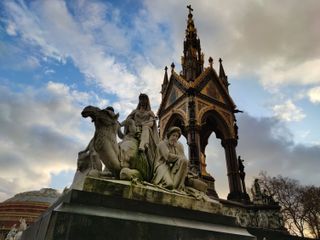 OS, battery and connections
We know that the Xiaomi Mi Note 10 has a special camera, but what's the rest of the phone like? For the price, it's incredible in certain areas and less so in others.
Let's start with horsepower: the Snapdragon 730G processor inside isn't going to deliver the high-end performance as the Snapdragon 855, as found in the Google Pixel 4 will, or that of the 855 Plus, which is in the ZTE Nubia Z20.
In turn, processing the 108MP images can leave you unable to open them for a few seconds and can result in the camera app hanging every now and then. Additionally, the processing power is likely the limiting factor when it comes to 4K video recording frame rates, explaining away the lack of 4K 60fps capture.
Storage options impress for the most part; the Mi Note 10 features 128GB storage and 6GB RAM, while the Mi Note 10 Pro bumps that up to 256GB storage and 8GB RAM. If you don't think 128GB is enough, definitely go for the Pro, as there's no microSD card storage expansion here.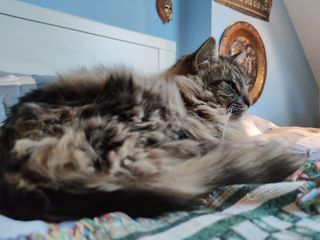 While we ribbed Xiaomi for copying the Huawei P30 Pro design, the phone is still a beauty. The curved glass front and back mask just how thick it is, and while it's heavy at over 200g, it feels manageable. There's a 6.47-inch curved AMOLED display on the front, with Full HD+ resolution and an under-display fingerprint scanner. The back is all about those cameras, with a marked camera bump, and both sides are protected by Gorilla Glass 5.
While the giant 5,260mAh battery is enormous, battery performance was only ever good; never sensational. In turn, you'll comfortably last a day with the Mi Note 10, and it charges quickly, shipping with a 30W power brick in the box.
Verdict
The Mi Note 10 isn't perfect, but as a camera phone, it's the best you'll get for its €549 ($609 / £472) asking price. The design, screen, and battery all come together well too; there's also an under-display fingerprint scanner and a headphone jack too; in short - it's a very good phone.
The power under the hood will, however, slow it down occasionally, especially when you're taking pictures at the sensor's full 108MP resolution. Even when shooting at 27MP - the default resolution, it isn't as nippy as other phones in its price range, however, those other phones don't pack such cutting edge camera tech under the hood.
In turn, if you're looking for a camera phone first and foremost and want maximum bang for your buck, the Xiaomi Mi Note 10 delivers. If, however, you're looking for the most powerful smartphone you can pick up for a similar price, then there are other better options out there.
Read more:
The best camera phone in 2019: which is the best smartphone for photography?
Google Pixel 4 review
iPhone 11 Pro Max review