As camera phone technology progresses, we're beginning to see more quirky patents come to light. Xiaomi is one of the most prolific patent filers – and the phone manufacturer hasn't disappointed with its latest offering. Xiaomi's latest patent shows a camera phone with the ability to capture 3D photos and videos directly from its own cameras.
As reported by LetsGoDigital, the patent shows a smartphone with four cameras placed in each corner of the phone. The distance between each camera is what will help it produce the 3D effect.
• Read more: Best phone cases
Xiaomi is no stranger to producing cutting edge features, consistently attempting to push the boundaries on what is possible with camera phone technology. In fact, Xiaomi was the first company to produce a smartphone with a 108MP camera. To put that into context, that's more resolution than the £10,000 medium format Fujifilm GFX 100.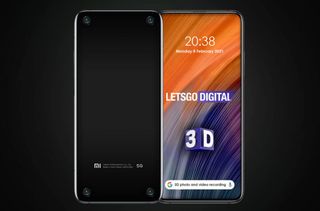 Of course, the idea of 3D features in your camera phone is not new by any means. Camera phone manufacturers such as LG and HTC have already produced 3D cameras, which were released almost a decade ago.
• The best Xiaomi phone guide
Having said that, the quality of cameras in phones today are far better than what they were a decade ago. The kind of results that we may see from a modern 3D phone could make the technology much more useful for the consumer.
Either way, it's great seeing how companies like Xiaomi continue to produce interesting features in camera phones. We'll be interested to see whether Xiaomi continues forward with the technology in this patent.
Read more:
Best budget camera phones
Best photo editing software right now
Best camera phones