So the Fujifilm GFX 100 has a 100-megapixel medium-format sensor. Who could possibly need this much resolution, and can this camera really capture detail that others can't? How do you even test this kind of capability?
We needed to find out for our Fujifilm GFX 100 review (just posted). On Digital Camera World we prefer to use an optical test chart. This chart includes extremely fine converging lines that eventually start to merge as the camera's resolution runs out. Our resolution figures are based on a visual assessment of when this happens.
Unfortunately (for us), the GFX 100 has a higher resolving power even than our test chart, which maxes out at 4,000 line widths/picture height! This is normally plenty for even the best digital cameras, but not this time. So we adapted our test process using precise distance and scale measurements to allow for this increased resolution.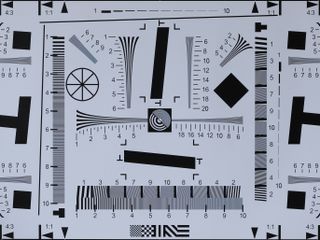 The results were clear and conclusive. With this new test method, the GFX 100 yielded a maximum resolution of 62 lw/ph, way beyond any smaller format model. To check consistency with our previous resolution testing, we measured the 45.7MP Nikon Z 7 using the same method and achieved a peak figure of 40 lw/ph, which corresponds to our results using our old method.
What we can say from this is that the extra megapixels of the GFX 100 sensor do yield a clear and definite jump in actual resolution. These are not just 'empty' megapixels. We haven't yet tested the formidable PhaseOne XF IQ4 150MP Camera System which tops our list of the 10 highest resolution cameras you can buy, but that's about the only camera we can think of right now that might beat the GFX 100.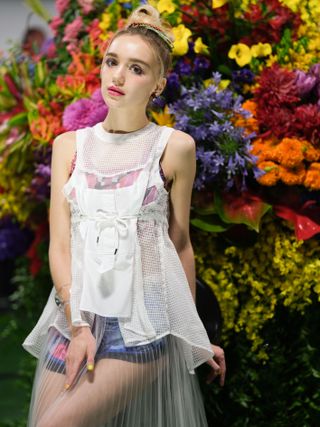 So who needs 100 megapixels?
Not the average photographer, that's for sure. But if your work is for high-end commercial clients who want to be able to use your images at the largest possible sizes, it could make a difference. In this market, clients often take a keen interest in the hardware uses, often stipulating minimum specifications. Even if you know a shot doesn't need 100 million pixels, if the client knows it's possible and decides they want it, that's what you've got to do!
But beyond any practical commercial considerations, who wouldn't want as much resolution as they could possibly get? This is why fine art photographers used to shoot with massive 10 x 8-inch large format cameras. If he could have a full-frame mirrorless camera or the GFX 100, what would Ansel Adams have chosen?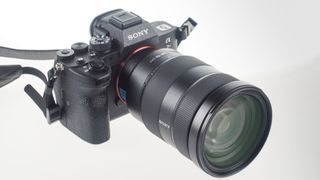 It's only just been announced, but we've already carried out a Sony A7R IV hands-on review – but even though Sony is pitching this camera and its brand new 61MP full frame sensor as a medium format rival, the GFX 100 is still way ahead on megapixels (and actually is medium format).
So it's that easy?
No it's not. The GFX 100 can capture extraordinary levels of detail, but your technique has to be absolutely perfect. In our tests, we could often see differences between two examples of the same shot taken at the same time. We're not talking about 'marginal' handheld shutter speeds here. Even at two or more times the usual 'safe' shutter speed, we saw variations. That's not because there's anything wrong with the camera. It's because its resolution is so high that it will reveal even the slightest camera movement or focus shift, where both might be completely invisible on a lower-resolution camera.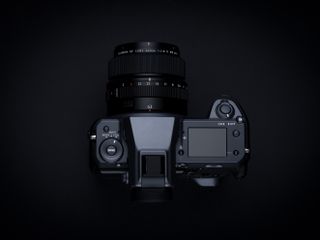 The GFX 100 is an unforgiving camera. It will magnify your resolution, but it will also magnify your errors. We first saw this with the Nikon D800, which brought ground-breaking 36-megapixel resolution in its day, and we still see it today with its even higher-resolution successors.
Nevertheless, the GFX 100 is proof that megapixels still matter (as long as the sensor is big enough). But it's a reminder that the sharper our cameras get, the harder we have to work to extract their full potential.
Read more:
• We pick the best medium format cameras right now
• What's the best camera for professionals?
• These are the 10 highest resolution cameras you can buy today