Low cost accessory maker Godox (sold under the 'Flashpoint' brand at Adorama) has just launched a new flash designed specifically for close-up photography.
But the MF12 is a flash with a difference. You can use it on its own, either mounted on the camera or used off-camera, but you can also combine it with up to six more to create an infinitely adjustable macro lighting setup.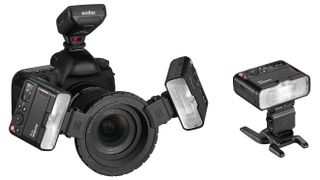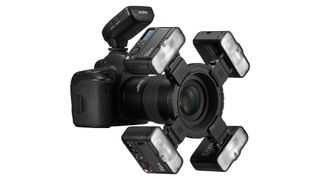 Close-up lighting
Macro and close-up photography can be endlessly fascinating. You don't have to worry about the weather (or any distancing/lockdown restrictions!) and you can take as long as you need to perfect your setup.
But close-up lighting can be tricky. You need lights small enough bring in close to the subject and soft enough to produce even lighting. The new MF12 takes care of that with a diffuser adaptor for close up use and the ability to use two on a custom designed adapter ring to provide classic 'clamshell' lighting from either side, or up to six spaced evenly for a 'ring light' effect which could also be used for portraits
The MF12 has a Guide Number of 16, with adjustable power ratios from 1/128 to 1/1 and a recycle time of 0.01-1.7sec.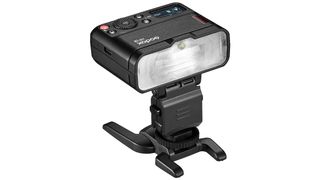 It comes with a small stand for off-camera use, but it can also be clipped to a separately available lens adaptor in conjunction with other MF12 units. One or more MF12 units can be controlled wirelessly with Godox's own dedicated wireless flash triggers.
The Godox MF12 should be available from the end of October and sold individually at £109 or as a two-flash kit for $249 and including a lens adaptor. It will sell at Adorama as the Flashpoint MF12, again for $249 as a twin-flash outfit - with additional flash units selling for $109.
• Preorder the Godox MF12 at B&H
• Preorder the Flashpoint MF12 at Adorama
Read more:
• Best flashguns
• Best LED lights
• Best ring lights
• Best macro lenses