Sirui is to launch its low-cost 50mm f/1.8 anamorphic lens in March. Announced at IBC last year, the lens is designed to to shoot widescreen video, without the need to crop the image. The anamorphic design squeezes the image horizontally, so that much more of the camera's sensor is used – and then is unsqueezed in post production. Anamorphic lenses also give a characteristic look that is loved by some filmakers
The Sirui 50mm f/1.8 Anamorphic 1.33x is designed to work with APS-C mirrorless cameras, and will be available in Micro Four Thirds, Sony E, and Fujifilm X mounts.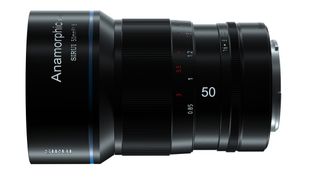 Sirui 50mm f/1.8 Anamorphic 1.33x specs
Focal length: 50mm
Mounts available: Sony E, Fujifilm X, MFT
Optical construction: 11 elements in 8 groups
Aperture blades: 10
Autofocus: No
Manual focus ring rotation: 143.6°
Minimum focus: 69.2mm (2.72 inches)
Minimum aperture: f/16
Filter thread: 67mm
Dimensions: 61.7 x 69.2mm (2.43x2.72 inches)
Weight: 560g (1.23lbs)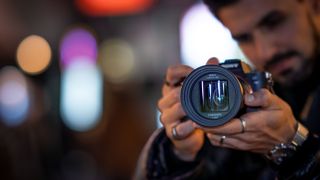 Anamorphic lenses are commonplace in the cinema world, and date back to the pre-digital era. The Sirui lens increases your field of view by up to 33%, giving an angle of view that is equivalent to an APS-C 37.5mm lens. This allows you to shoot high-definition video in a classic CinemaScope aspect ratio of 2.4:1.
The lens has an aluminum barrel and uses German Schott glass in its construction.
The lens produces characteristic oval-shaped out-of-focus highlights, and turns flare into horizontal steaks creating a sci-fi look that cinematographers love.
The lens will go on sale from March for £660, and is now available for pre-order at MTF Services. It is expected to retail for $699 in the US.
Read more:
The best anamorphic lenses
The best Fujifilm lenses
The best Sony lenses
The best Micro Four Thirds lenses for Olympus or Panasonic cameras
Best cinema cameras
Best cameras for filmmaking