Taking selfies can be bad for your mental health. 41% of 25-34 year olds say that the pressure they feel to get perfect pictures of their life up on social media has made them stressed or anxious. This is one of the staggering findings in a study conducted by photobook specialist Cewe Photoworld. The company has launched a photo competition called Inspiring Moments to encourage people to take more meaningful and relaxing images, in association with mental heath charity Mind.
The survey contains more startling data on the pressure of social media and selfies are putting on people, and particularly millennials. The average adult, it turns out, spends 44 minutes a day taking and editing – but this rises to 74 minutes for 25-34 year olds. 39% of this age group admit the majority of their photos are taken for social media rather than for personal enjoyment.
On average, respondents have 584 photos stored on their phone – although only about a third of these, according to the survey, are ever looked at again.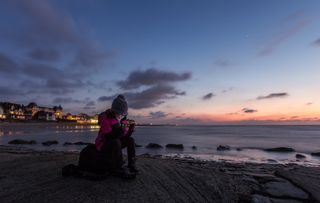 Peer pressure to get perfect pictures
"These findings echo what has been found by psychologists over the past few years, demonstrating that a minority of individuals suffer negative mental health effects of excessive social media use," explains Dr Mark Griffiths, Professor of Behavioural Addiction at Nottingham Trent University. "For most people, the taking of photos to post on social media is life affirming and life enhancing, but the pressure to take 'perfect' pictures can take up a lot of time and energy for some individuals, which can have other negative knock-on effects."
Competition details
The Cewe Inspiring Moments Competition will see 12 winners being selected by celebrity photographer, Julian Calverley. The winning images will feature a charity calendar to celebrate the nation's most Inspiring Moments, with proceeds going to Mind. The 12 winners will also receive a £50 Cewe voucher, with the overall winner being awarded with a £500 voucher from Wilkinson Cameras.
Full details and rules for the competition can be found at https://cewe-photoworld.com/cewe-uk-competition.
Read more:
Digital Camera Photographer of the Year competition